With NFL games in front and behind us, situational handicappers rejoice in Week 2.
Sizing up the situational factors — also known as spot bets — is an undervalued weapon to add to your NFL betting arsenal, going beyond the metrics and matchups and looking at how the schedule and psyche could influence outcomes.
I'm a huge believer of spot bets and I'm using them to find the best NFL Week 2 bets, singling out lookahead, letdown, and tough schedule spots to uncover some spread or total value that may be flying under the radar of most bettors.
Here are my favorite NFL Week 2 spot bets.
Letdown spot: Cincinnati Bengals at Chicago Bears (-3, 45)
In a week in which underdogs ran roughshod over the bookies, the Bengals were one of the loudest barks in the bunch.
Cincinnati won outright in OT 27-24 over Minnesota as a 3-point home pup in a game that featured major swings in emotion and held a special spot for the franchise with Joe Burrow looking fully recovered from his brutal knee injury in 2020. The Bengals are breathing a little easier.
Week 2 sends Cincy to the Windy City to face a Bears team coming off a tough outing versus the L.A. Rams on Sunday Night Football. Chicago put up a much stiffer test than the 34-14 final score would indicate and was an Andy Dalton end zone interception away from leading that game at the half. Rookie Justin Fields looked great in his limited work and will likely get more touches under center in Week 2.
The Bengals have long been one of the better road bets in the NFL — going 50-34-3 ATS as visitors since 2010 (59%) — but run the risk of a big letdown on the road after such a thrilling victory to open the year. Cincinnati is currently listed at +3 (-120) with books trying to dig up action on Chicago. That could indicate a move to Bengals +2.5 in the near future. If you're buying into this letdown spot, wait and see if you can get Da Bears below the key number.
Lookahead spot: Atlanta Falcons at Tampa Bay Buccaneers (-13.5, 52)
The Tampa Bay Buccaneers have had a mini bye to prep for the Atlanta Falcons in Week 2 following their win over Dallas on Thursday. And after their NFC South rival crapped the bed versus Philadelphia in Week 1, this spread is soaring.
Books are dealing the Bucs as big as -13.5 with some shops flirting with a two-touchdown spread. Given the talent on both sides of the ball for Tampa Bay, a spread this big wouldn't be too much of a chore. However, Bruce Arians' team has a huge NFC showdown — and possible conference championship preview — with the Los Angeles Rams in Week 3. That marquee matchup is also a revenge spot for Tom Brady & Co., who lost 27-24 at home to Los Angeles last November in what was one of Brady's worst games of 2020 (two INTs, 54% completions, 48.6 QBR).
The Falcons got blindsided by the Eagles on Sunday, losing 32-6, but no team is as bad as its last game. Honestly, I'm not sure how Atlanta could be. Tampa Bay could either get caught looking ahead to L.A. before or during this Week 2 game — grabbing a lead early and keeping the playbook bland as to not give Sean McVay any additional intel for their Week 3 war ahead.
Covers NFL betting analysis
Schedule spot: Denver Broncos at Jacksonville Jaguars (+6, 45)
The lookahead line for this Week 2 contest was Denver -1.5 back in the summer. With the Broncos busting up the Giants in Week 1 and the Jaguars getting jacked by Houston, oddsmakers are forcing Denver to lay a lot more this weekend.
This will be the Broncos' second straight road game on the East Coast after opening in East Rutherford last Sunday. Not only that, but it's a 1 p.m. ET kickoff — 11 a.m. MT back in Colorado. Mix in some mid-September north Florida stank — game-time temperatures are expected to feel like 99 degrees thanks to humidity — and this is a greasy triple-decker schedule spot hitting Denver's plate in Week 2.
The Broncos got as big as -6.5 at some sportsbooks and haven't been a favorite or -6 or more since December 2019 — when they laid -9.5 versus Detroit at home. Denver hasn't been road chalk of -6-plus since December 2015, when Adele's "Hello" edged out Justin Bieber's "Sorry" on the Billboard charts.
Classics.
Where can I bet on the NFL?
You can bet on NFL odds at every online and casino sportsbook, including NFL moneylines, spreads, Over/Under totals, and a ton of NFL prop odds. Head over to our best football betting sites for the top spots to bet on NFL odds in your area.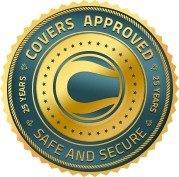 Pages related to this topic