I live for betting Week 2 of the NFL schedule.
We're still early enough into the season where the playing field between books and bettors is fairly level and, thanks to a football-starved fanbase, the opening results are blown way out of proportion. That can open up opportunities to counter those knee-jerk reactions.
For example, NFL underdogs went a blazing 12-4 ATS overall in Week 1.
You would assume a guy who writes a weekly column giving his best NFL betting picks solely on teams getting the points would be ecstatic. However, many of my favorite Week 2 bets are teams giving the points. That made figuring out my top NFL underdogs picks for Week 2 a little tricky.
Luckily, overreaction from openers is leading the way like a fullback smacking a mike linebacker right in the chops.
New Orleans Saints at Carolina Panthers (+3.5) pick
Perhaps the most stunning result from Week 1 was the Saints crushing the Green Bay Packers 38-3 in Jacksonville.
While the win is impressive, especially considering all New Orleans has gone through in the past month, it did come in an advantageous setting against a team that pretty much packed it in by the third quarter.
New Orleans, forced from the Superdome in Week 1 due to Hurricane Ida, strategically selected TIAA Bank Field for the site of that game with Green Bay, knowing the Cheeseheads would melt like queso in the heat and humidity of Florida's September sun. And boy, did they.
Week 2 takes NOLA to Charlotte for the team's second straight travel game to play a Panthers squad that looks improved from 2020. Not that a win over the Jets is worth much but we did see two things come out of this game that will help Carolina cover the +3.5 Sunday.
First, Christian McCaffrey is back. The dynamic RB had 98 yards on the ground and 89 yards through the air, reeling in all nine of his Week 1 targets. As good as New Orleans' defense is — and it's very good — it has struggled to bottle up the CMC Music Factory in the past.
In two meetings in 2019 (McCaffrey missed both NOLA games last year), he rushed for 90 total yards, 141 receiving yards, and scored three touchdowns (two on the run, one receiving) on the Saints. After missing most of 2020 due to multiple ailments, McCaffrey is a healthy handful for any D and makes life easier on Sam Darnold.
The second positive that came out of the win over New York was the defense. This stop unit was very green in 2020 but did a couple things right, including getting pressure on the quarterback. Carolina was 12th in pass rush win rate (44%), finished 10th in QB knockdowns (59) but only picked up 29 sacks on the season.
The 2021 Panthers are already 20 percent of the way to that total after one game, snagging six sacks and a pressure percentage of almost 33 percent in Week 1. Football Outsiders measured them as the No. 3 Defensive DVOA unit in Week 1, just behind New Orleans at No. 1.
Granted those early stats came against the Jets, but if Carolina can keeping translating those QB knockdowns into QB sacks, this could be an under-the-radar defense this season. Despite the outpouring of offense versus Green Bay, I'm not buying into this Saints passing attack and if the Panthers pressure can force Jameis Winston to make hurried throws, well… we all know how that song goes.
Sprinkle in the Saints' COVID outbreak, working out of a makeshift home base in Dallas, its 2-5 ATS record in the last seven meetings with the Panthers, and the fact that this spread has slid from Carolina +4.5 to +3.5 despite books reporting almost 80 percent of bets on the Saints — REVERSE LINE MOVEMENT! — and the Panthers and the points look pretty good.
PREDICTION: Carolina +3.5 (-110)
Tennessee Titans (+5.5) at Seattle Seahawks pick
There are Week 1 overreactions and then there's the Seahawks' defense — a lie that goes all the way back to Week 10 of last season.
In the first eight games of 2020, Seattle allowed 30.4 points per game. Not good. In the final eight games, that average dipped to just 16 points an outing. So, what happened? Did the Seahawks resurrect the angry spirits of the vaunted "Legion of Boom"?
Nope, they just played crap (or injured) quarterbacks. Here's the rundown: Jared Goff twice, Kyler Murray (injured shoulder), Carson Wentz (Eagles), Colt McCoy, Sam Darnold (Jets), Dwayne Haskins, and C.J. Beathard.
Seattle dodged another bullet in its 28-16 Week 1 victory over Indianapolis, with Wentz (fresh off ankle surgery) and other members of this Colts offense way behind schedule due to a rash of injuries at camp in August. That matchup with the Seahawks was the first full-speed run through of new OC Marcus Brady's system for Wentz and the first-teamers, so take Indy's output with a grain of salt.
Week 2 brings Tennessee, the first true test for this Seattle defense since it allowed 44 points to Buffalo in Week 10 last year. The Titans stock took a tumble after an ugly 38-13 loss to Arizona at home in the opener, but this group has plenty of firepower to expose the Seattle stop unit and was also behind sked in Week 1 due to COVID outbreaks during the summer.
The Seahawks have been great in their home openers since Russell Wilson came on board and play their first game in front of the "12" in two years due to fans being locked out during the 2020 schedule. But this is too many points to lay with a defense that can't get stops in a potential shootout (total climbed 52.5 to 54 O/U).
PREDICTION: Tennessee +5.5 (-110)
Covers NFL betting analysis
Minnesota Vikings (+3.5) at Arizona Cardinals pick
The Vikings were a Dalvin Cook fumble away from being +2.5 in Arizona this weekend.
But after a frustrating finish to Week 1, in which Minnesota gave up 116 yards on a dozen penalties and dug itself out of a 21-7 hole to lose in OT at Cincinnati, the Vikes are getting the half point hook on the field goal.
This Vikings defense, which was projected as high as No. 1 in the preseason, didn't live up to the hype in the opener, allowing the Bengals to blister them for 366 total yards of offense. But I'm not writing off Mike Zimmer and this stop unit just yet.
The pass rush was still able to stir up five sacks with a pressure percentage of 25 percent while only blitzing on 28 percent of drop backs. That's far more than a toothless Tennessee defense threw at Arizona in Week 1, allowing the Cardinals to build a quick lead which blew up the Titans' game plan. The Vikings can do what Tennessee couldn't — if the defense shows up.
Cook will put a little redemption in his rumble and is capable of controlling the ball and clock, parking Murray on the sideline. It was what the Titans had in mind with Derrick Henry leading the charge, but a 17-0 deficit out of the gate ripped the run game right out of the playbook. A steady dose of the rush will also keep the Cardinals' pass rush honest.
This spread was as high as Vikings +4.5 earlier in the week, a line I expected to tick up but instead started dropping. Books are reporting heavy betting coming in on the Cardinals, yet the line is drifting away from that action, a classic reverse line move indicating respected bettors like the Vikes.
I don't know how respectable my action is, but my modest money is on Minnesota, which is 15-9 ATS (62.5%) when catching +3.5 or more points since Zimmer took over in 2014.
PREDICTION: Minnesota +3.5 (-110)
Last week: 2-1 ATS +0.91 units (risking 1 unit per play)
Season: 2-1 ATS +0.91 units (risking 1 unit per play)
NFL Underdogs Week 2 betting card
Carolina +3.5 (-110)
Tennessee +5.5 (-110)
Minnesota +3.5 (-110)
Where can I bet on the NFL?
You can bet on NFL odds at every online and casino sportsbook, including NFL moneylines, spreads, Over/Under totals, and a ton of NFL prop odds. Head over to our best football betting sites for the top spots to bet on NFL odds in your area.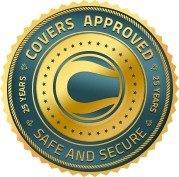 Pages related to this topic