It's a college basketball betting matchup decades in the making, as it has been 71 years since the Baylor Bears have made it to the Final Four, while the Houston Cougars haven't been this deep in the NCAA Tournament since 1984.
The Bears won the South Region as the No. 1 seed and are laying 4.5-points in this Texas-sized matchup against the Cougars, who emerged from Midwest as the region's No. 2 seed.
Find out which team we think has the ATS edge in our best Houston vs. Baylor March Madness picks and predictions for college basketball betting action on Saturday, April 3.
Houston vs Baylor odds

A couple of days ago, BetMGM Nevada took a hefty $308,000 bet on Baylor -5 that had the book heavy to the Bears in today's Final Four opener. Since then, however, a bettor countered that wager with a $280,500 play on Houston +5. "Tickets are 2/1 Baylor, and money is slightly shaded toward Baylor," BetMGM Nevada's Scott Shelton said. "Really good two-way action." However, keeping in mind the March Madness championship futures book, Shelton said the book is rooting for a Baylor win and a Houston cover, as the Cougars winning the championship is a losing outcome at BetMGM Nevada. The total moved from 135.5 to 136, dipped to 134.5 and is now 135. "Tickets within a handful, really close, money shaded toward the Under," Shelton said.
Check out the
full line movement
for this game
Houston Cougars vs Baylor Bears betting preview
Injuries
Houston: No injuries to report.
Baylor: No injuries to report.
Find our latest NCAA basketball injury reports.
Betting trend to know
Baylor is 8-0 ATS this season as favorites of 7.5 points or shorter. Find more NCAA betting trends for Houston vs. Baylor.
First to 15 Pick
Baylor started its game against Arkansas with a bang, exploding out to a 29-11 lead, easily winning another Race to 15. That is now the sixth straight game the Bears have won the Race to 15, and nine of their last 12 overall.
Houston has been a strong First to 15 bet in its own right, having won it in seven straight games. But the Cougs haven't played a team anywhere near as talented as the Bears during that stretch. And when you consider Houston's ultra-slow pace, Baylor is a good bet to cash another First to 15 bet.
It may be a bit juicy, but a win is a win.
PREDICTION: First to 15 - Baylor (-155)
More Covers Final Four analysis
First-half pick
Defense was optional – check that, nonexistent – in the first half of Baylor's win over Arkansas. The Bears scored 46 points, and allowed 38, in the opening 20 minutes—a far cry from the 26.7 points per first half the Bears gave up in their three previous March Madness outings.
It makes sense, however, as the Razorbacks love to push the pace (19th in adjusted tempo and just 16 seconds per possession) and ran as often as possible against Baylor, whereas the Bears' other three opponents were 243rd, 329th and 336th in tempo.
And guess which side of the speed fence Houston sits on? The Cougars are 328th in tempo, averaging a molasses-like 19.3 seconds per possession, and saw 51 points combined in the first half of their Elite Eight win over Oregon State.
Baylor will be happy to settle into its high-pressure half-court defense and do its best to shock and disrupt Houston early on, which means we expect a lower first-half team total for the Cougs.
PREDICTION: Houston first-half team total Under 29.5 (-101)
Covers March Madness betting analysis
Player prop pick
While all the attention has been on Baylor's dynamic backcourt trio, one of the big reasons for the Bears strong run has been the strong support from bench players like Adam Flagler.
A transfer from Presbyterian, the sophomore guard averaged 9.3 points per game during the regular season but has stepped up his play in the NCAA Tournament. He's posted double-digit point totals and at least six field-goal attempts in three of Baylor's four tourney games while shooting 14 of 15 from the charity stripe.
Flagler has been delivering in the clutch for the Bears, and against a tough Houston defense we like him to come through with another strong outing—and go Over a point total that's set below his normal season average.
PREDICTION: Adam Flagler Over 8.5 points (-113)
Against the spread (ATS) pick
Houston is an interesting case study in this Final Four matchup. The Cougars rank in the Top 10 in both adjusted offensive and defensive efficiency, per KenPom, but made it to the Final Four without playing a single-digit seed. And the troubling thing is, they almost lost to two of them.
Houston opened the tourney with a dominating win over Cleveland State but followed that up by surviving a scare from Rutgers. In the Sweet 16 the Cougs suffocated Buddy Boeheim and Syracuse, then nearly coughed up a 17-point lead against Oregon State in the Elite Eight.
The game against the Beavers was a tale of two halves for Houston and a perfect example of the best and the worst you can expect from the Cougars. Led by DeJon Jarreau, Houston smothered OSU in the first half, limiting them to 17 points, while Marcus Sasser hit three deep balls to set the tone early. But then the Beavs came out with renewed intensity and eventually tied the game late, and if not for leading scorer Quentin Grimes stepping up down the stretch, it might be the Beavers in the Final Four.
Baylor, on the other hand, was the No. 1 seed with great March Madness odds that many people were expecting to falter earlier in the tourney. But the Bears proved all those skeptics wrong. Baylor opened the competition with a convincing win over Hartford despite not covering the 25.5-point spread and haven't let up since, taking out Wisconsin, Villanova, and Arkansas in succession, going 3-0 ATS in those games.
Baylor is led by their trio of awesome guards in Jared Butler, MaCio Teague, and Davion Mitchell. Mitchell got in foul trouble early against the Razorbacks, but when he was on the floor the game didn't look nearly as close.
The Bears are the best 3-point shooting team in the nation and get after it on the other end with a pressuring defense that was one of the best in the country in forcing turnovers. That has continued in the tournament, as they have forced 16.8 per contest and are +40 in turnover margin. Houston doesn't turn over the ball a lot, but if there is a team that can change that it's Baylor.
Houston likes to out-athlete teams on the boards and attacks you with their balanced attack. Well, guess what? Baylor is essentially a better shooting version of Houston. The Cougars also have had trouble in tighter games down the stretch. In their last six games when favored by 10-points or fewer, they have averaged just 66.3 points per game, going 1-5 ATS.
Houston is a strong and veteran bunch, but just like Arkansas figured out, Baylor is a big step up in class. Lay the points with the Bears.
PREDICTION: Baylor -4.5 (-110)
Over/Under Pick
Let's be honest, when the total for this Final Four matchup hit the board at 135.5 it was a little stunning, considering this a game featuring two of the top offenses in the country. It was even more shocking when the very early money came in on the Under.
If this game closes at 134.5 or lower it would be the lowest total Baylor has seen all season—and with totals of 140 or lower this year, Baylor is 6-2 to the Over.
The Bears' sharpshooting offense averages 85.3 points per game, and while they have had some off-shooting nights during the tournament, things got back on track against another athletic, guard-heavy team in Arkansas. Baylor shot 48 percent from the field, including 53 percent from deep, against the Razorbacks and put up 81 points.
On the other side, while Houston clearly isn't as potent against better competition, they still rank eighth in adjusted offensive efficiency. And even though the Baylor defense is great at causing turnovers, that aggressive play can lead to some easy buckets the other way. Prior to the NCAA Tournament, the Bears allowed 74.1 points per contest in their last nine Big 12 games and gave up 72 to Arkansas in the Elite Eight.
This is a matchup of two strong defenses, but the offenses are experienced and strong enough to carry them above this measly number.
PREDICTION: Over 134.5 (-110)
Houston vs Baylor betting card
First to 15 - Baylor (-155)
Houston first-half team total Under 29.5 (-101)
Adam Flagler Over 8.5 points (-113)
Baylor -4.5 (-110)
Over 134.5 (-110)
March Madness parlays
Did you know that if you parlayed today's March Madness Houston vs. Baylor picks, you could win $214.92 on a $10 bet?
Use our March Madness parlay calculator to create your own parlays and see their potential payouts.
Where can I bet on March Madness odds?
March Madness is one of the most popular times of the year for sports bettors, which of course makes it one of the busiest times of the year for online sportsbooks. Every betting site will offer March Madness odds but the top sites are safe and secure, offer a wide range of banking options, and give you a ton of markets for each game. Check out the best March Madness betting sites in your region.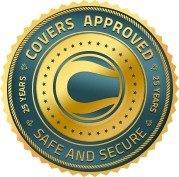 Pages related to this topic