The Baylor Bears were the No. 1 seed that everyone overlooked in their March Madness picks, while the Houston Cougars were not an overly popular No. 2 seed, coming from the lesser-hyped Conference USA.

But here they are, facing off for the right to play in the National Championship.

While there are a number of prop bets that college basketball betting fans can make, we've sifted through and found the best Final Four props picks and predictions —whether you're backing the Bears or keeping it cool with the Cougars.
Baylor Bears Final Four prop bets
Davion Mitchell Over 4.5 assists (-103)
Davion Mitchell averaged 5.4 assists per game in the regular season, which led the Big 12, and he's continued to be a difference-maker in dishing out dimes in the Big Dance.
Mitchell's ability to use his speed and beat opponents off the dribble, then either finish at the rim or hit an open teammate, has been a key part of Baylor's dynamic offense.
His assist totals have dropped a little during the NCAA Tournament, where he's averaging just 4.8 apg, but he posted six and eight dimes in two of those contests.
Against a difficult Houston defense, Mitchell will again be relied on to create havoc—and we think he's up to the task, so we like him to top an assist total that is below both his regular-season AND Big Dance averages.
More Covers Final Four analysis
Baylor first half -3 (-104)
Baylor has generally been great in the opening 20 minutes throughout the NCAA Tournament. The Bears have gone into halftime with the lead in three of four contests – by an average margin of 13.7 points – with the one exception being against Villanova, when they shot an uncharacteristic 34 percent from the field and 2 of 12 from three.
Houston has also won three of four first halves but did so by relying on defense, especially over its last two games where it held Syracuse and Oregon to a combined 37 points.
The Cougars haven't looked quite as dominant as Baylor in taking those halftime leads, and we don't anticipate the Bears having a poor offensive outing out of the gates, especially with its ability to create turnovers and get easy buckets.
In our picks and predictions for this Final Four matchup, we liked Baylor to win the Race to 15, so we're going to keep that rolling right through to the halftime break.
Houston Cougars Final Four prop bets
DeJon Jarreau Over 5.5 Rebounds (-110) AND 4.5 Assists (+115)
Quentin Grimes is Houston's best player, but Jarreau is the engine that runs the Cougs. Not only is the 6-5 point guard a lock-down defender, but averages 10.9 points per game to go along with 5.3 rebounds and 4.1 assists. So, basically, he does everything.
And Jarreau has stepped his game even more in the tourney, putting up close to a triple-double in each of his last two games. Jarreau went for nine points, eight rebounds, and eight assists against Syracuse and 10 points, eight boards, and eight dimes versus Oregon State. If Houston wins, Jarreau will impact the game in many ways.
Covers March Madness betting analysis
Baylor Team Total Under 69.5 (-105)
If Houston wants to upset Baylor, it will have to bring its A-game on the defensive end. Luckily, for the Cougars, that A-game is one of the best in the country. The Cougs rank eighth in adjusted defensive efficiency, and their length and athleticism can be frustrating to opponents. They limit teams to just 20 made field goals and 37 percent shooting – both tops in the nation.
Houston will be in tough against an elite Baylor squad that is the best 3-point shooting team in the country. But if the Cougs can consistently get a hand in the face of Bears' shooters and alter some shots, they'll have a much better chance to win this one.
Final Four: Houston vs Baylor betting card
Davion Mitchell Over 4.5 assists (-103)
Baylor first half -3 (-104)
DeJon Jarreau Over 5.5 Rebounds (-110) AND 4.5 Assists (+115)
Baylor Team Total Under 69.5 (-105)
Where can I bet on March Madness odds?
March Madness is one of the most popular times of the year for sports bettors, which of course makes it one of the busiest times of the year for online sportsbooks. Every betting site will offer March Madness odds but the top sites are safe and secure, offer a wide range of banking options, and give you a ton of markets for each game. Check out the best March Madness betting sites in your region.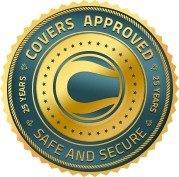 Pages related to this topic