March Madness has been whittled down all the way to the Final Four, with the UCLA Bruins and Gonzaga Bulldogs facing off for a championship berth,
While the frenzy of mid-March's packed schedule has subsided, the excitement has steadily built to the NCAA Tournament's biggest weekend. College basketball betting interests will be more focused, and prop bets are sure to be popular markets for the Final Four.
We're breaking down our favorite March Madness props picks and predictions for UCLA vs. Gonzaga:
Gonzaga Bulldogs Final Four prop bets
Gonzaga Team Total Over 79.5 (-120)
At this point, everybody knows what an offensive juggernaut Gonzaga is, averaging 92.9 points per game on 55.3 percent shooting. But perhaps the Zags' most impressive trait is their ability to suck slower-paced teams into their run-and-gun style.
The Zags are coming off an 85-point performance against a slow-tempo, highly-ranked defensive squad in the USC Trojans, and have now scored more than 80 points in 11 of their last 12 games. And the one contest during that stretch where they went Under that mark, they still managed 78 points. Take the Over 79.5 on their team total.
More Covers Final Four analysis
Jalen Suggs Over 4.5 assists (-113)
UCLA is a strong defensive team, but it's difficult to stop good passing and ball movement and the Bruins rank a mediocre 127th in the country in opponent assists per possession. The Zags will need to rely on their ball handlers to find the open man and their best passer has been freshman Jalen Suggs.
The five-star recruit is projected as a Top-5 pick in the upcoming NBA Draft and leads the team with 4.5 assists per game. Suggs is coming off an 8-assist performance against USC and dropped six dimes in his previous contest versus Creighton. Take the Over on his assists total.
UCLA Bruins Final Four prop bets
Jaime Jaquez Jr. points + rebounds + assists Over 20.5 (-113)
Jaquez had a tough time against Michigan, finishing 1 for 6 from the field and scoring only four points (he did chip in with four assists and six boards). If UCLA is going to shock the world – or at least cover this 14-point spread – versus Gonzaga, it can't all be on Johnny Juzang.
Jaquez has been a stat sheet-stuffer in the NCAA, averaging 12.2 points with 6.6 rebounds and 2.8 assists during the Bruins' five-game run. His size, strength and fearlessness are advantages over the Bulldogs' smaller guards, and his ability to score inside and out makes him a tough matchup.
Covers March Madness betting analysis
UCLA first half +8 (-112)
The Zags have put all four of their March Madness foes to bed before the halftime break, owning an average halftime lead of 15.25 points for the NCAA Tournament, most recently blasting USC by 19 points after 20 minutes in the Elite Eight.
The Bruins can't afford to fall behind that far since they lack the firepower to quickly bridge that gap and don't want to speed up the pace against the best up-tempo team in the country. Should you be betting on UCLA in the full-game markets, you might as well take the Bruins to be within striking distance at the break.
Final Four: UCLA vs Gonzaga betting card
Gonzaga Team Total Over 79.5 (-120)
Jalen Suggs Over 4.5 assists (-113)
Jaime Jaquez Jr. points + rebounds + assists Over 20.5 (-113)
UCLA first half +8 (-112)
Where can I bet on March Madness odds?
March Madness is one of the most popular times of the year for sports bettors, which of course makes it one of the busiest times of the year for online sportsbooks. Every betting site will offer March Madness odds but the top sites are safe and secure, offer a wide range of banking options, and give you a ton of markets for each game. Check out the best March Madness betting sites in your region.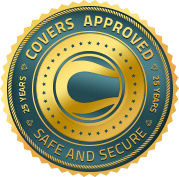 Pages related to this topic