Timing your best NFL Week 1 bets is a process that takes about four months.
Sportsbooks posted Week 1 lines back in May and sharp bettors quickly swooped in and attacked any soft spots. And then there were the informed bettors, who got down on the right side of trades, signings, and injuries this summer. Those gamblers were followed by the preseason pack, which carefully dissected the exhibition slate and bet accordingly in August.
Now it's September and if you're among the masses taking a look at the NFL openers for the very first time, don't fret. Our NFL betting tips for which lines to bet now and which lines to bet later can still unearth value, as the bulk of the Week 1 action is still to come.
And if you're new to this weekly piece, I'll be pointing out spreads and totals to bet right away as well as telling you which lines to be patient with, in order to get the best number for your bet.
Jacksonville Jaguars (-2.5) at Houston Texans: Bet Now
The Toilet Bowl of Week 1 could be one of the more exciting games to handicap ahead of time, especially if you like shopping for spreads. We've all heard about how horrible Houston is going to be this season and you'll get a double dose of that opinion in the coming week, which is why this spread is showing at Texans +3 at most books.
However, there are some Jaguars -2.5 (-114) spreads still out there (FanDuel has it as of this writing), giving the short road favorite under the key number of a field goal at a slightly higher price tag.
There's a ton of uncertainty around this game — both teams have new coaches, new quarterbacks, and low expectations for 2021 — and that's a good thing for us, as it levels the playing field between bookies and bettors. And in the midst of all that mystery and chaos, the one thing you can control is getting the best of the number.
Jags backers need that -2.5 like Trevor Lawrence needs a 2-in-1 shampoo and conditioner.
Minnesota Viking at Cincinnati Bengals (+3.5): Bet Later
Depending on your bookie, you could already be looking at Cincinnati +3.5 but there are still a number of markets standing on Minnesota -3 with the vig as high as -130.
The Bengals have won over savvy NFL bettors in our Covers Consensus, drawing 55 percent of bets, but most major books are seeing a sizable lean to the road favorite in terms of bet count and handle. If they haven't already made the move to Vikes -3.5, it's coming — even with the injury to TE Irv Smith.
If you're buying into Joe Burrow's return to form and like Cincy to start the season strong at home — or at least stay within a field goal — then wait it out and make sure you get the half-point hook on that Week 1 dog.
Covers NFL betting analysis
Green Bay Packers vs New Orleans Saints (Under 50): Bet Now
The point spread for this Week 1 matchup has been wild to watch all summer, first going up and down during the Aaron Rodgers saga in Green Bay and then coming off the board and reposting after the game was moved to Jacksonville due to Hurricane Ida forcing the Saints out of New Orleans.
But through it all, this total has somewhat stayed put, even with New Orleans' quarterback questions after Drew Brees' retirement. The Over/Under was out there at 50.5 before the move to Jacksonville and is sitting at 50 points a week from kickoff, with some shops moving up from 49.5 following the announcement.
The Saints were strategic in their selection of TIAA Bank Field, according to NOLA.com. The team couldn't play at AT&T Stadium in Dallas — its makeshift home for the next month — due to a scheduling conflict, so it chose the heat and humidity of north Florida in hopes of sapping the Packers' energy. New Orleans also took note of Rodgers' 3-4 all-time record and career 78.1 QB rating in the Sunshine State.
The forecast in Jacksonville is calling for "feels like" temperatures to flirt with triple digits on Sunday afternoon, which should work to the Saints' advantage — at least in the first half. The game also switches surfaces from the fast indoor turf of the Superdome to the outdoor Bermuda grass surface of TIAA Bank Field.
Much will be made of this switch in venue during the pregame shows come Sunday, and that little nugget about Rodgers' follies in Florida will get regurgitated by the media. I bet the Under 50.5 for this one back in the summer (which was voided after the venue change) and grabbed it again, thinking this total will dip later in the week.
New York Jets at Carolina Panthers (Under 45.5): Bet Later
One of the most popular total bets on the board in Week 1 is the Over in Jets-Panthers. And why not? Adam Gase is nowhere in sight, and you have two teams that can't be any worse on offense than they were in 2020.
The total for this non-conference clash hit the board at 43 points back in May and is up as high as 45.5 at some books. DraftKings, which is dealing the high end of this total, is reporting 93 percent of the handle on the Over. That's a lot of faith in Sam Darnold and his replacement Zach Wilson.
If you don't share that same optimism for those offenses — instead, giving two underrated defenses the benefit of the doubt — then wait to see if the public players chase that line move on the total and tick it up even higher before coming back on the Under. Also, keep an eye on the heat in Charlotte this coming Sunday, as the "feels like" temps are climbing into the 90s thanks to that classic Carolina humidity.
Where can I bet on the NFL?
You can bet on NFL odds at every online and casino sportsbook, including NFL moneylines, spreads, Over/Under totals, and a ton of NFL prop odds. Head over to our best football betting sites for the top spots to bet on NFL odds in your area.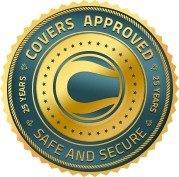 Pages related to this topic