The NBA's looking to liven up its sometimes-dreary winter schedule with an In-Season Tournament in November and December, giving teams chasing an extra banner a little something more to play for: the NBA Cup.
Despite being initially panned with players — and the league not thinking up a more creative name than the "In-Season Tournament", really, great work there guys — fans and NBA odds bettors will be treated to a sample of regular-season matchups with a bit of added juice, as well as Knockout Rounds in early December.
We're venturing boldly into new territory here, so let's check out the inaugural NBA In-Season Tournament odds, and explain just what the hell's going to be taking place in a couple of months.
Also, if you're looking to bet on season-long futures, check out our NBA Finals odds for the championship favorites.
2023 NBA In-Season Tournament odds
Odds courtesy of DraftKings Sportsbook, September 28, 2023.
NBA In-Season Tournament favorites
Milwaukee Bucks (+850)
Already a regular-season juggernaut, the Bucks were feeling the pressure of Giannis Antetokounmpo's impeding extension after a disastrous playoff dud last season.
Seemingly out of nowhere, they swooped in at the eleventh hour to win the Damian Lillard sweepstakes, pairing Giannis with his best teammate ever, and becoming favorites both in the NBA title odds, and this market.
The trade pairs arguably the league's most prolific perimeter and interior scorers, making the Bucks an absolute nightmare for opposing defenses next season.
As Milwaukee looks to cultivate a new identity under new bench boss Adrian Griffin, there may be a couple hiccups early in the season — when these games will be played — but overall, Lillard's fit figures to be fairly seamless.
Boston Celtics (+850)
The Celtics were among the title favorites for most of last year, and while they struggled with consistency after an unsustainably hot shooting start to the season, they hung tough, rallying from an 0-3 hole to force Game 7 in the Eastern Conference Finals.
Wallowing in the frustration of several years of close calls aiming for a title, Boston swung for a high-risk, high-reward trade, bringing in Kristaps Porzingis from the Wizards' clearance sale. The 7'3" former All-Star will add a new dimension to the Celtics' attack, while offering potential for many dynamic rim protection lineups if he and Robert Williams III prove compatible.
Regardless, the Celtics will have a super-high floor, serving up increased doses of Derrick White with Jayson Tatum and Jaylen Brown, and Joe Mazzulla no longer a rookie taking the head coaching job unexpectedly on weeks' notice.
While they fell short of expectations in the playoffs — with some questioning Mazzulla's adjustment acumen — they've proven an elite regular-season team for years, and drew arguably the softest group.
Best NBA bonuses

New Users
Get up to $1,500 bonus bets back if your first bet doesn't win! Claim Now
New Users
Get up to $1,000 in bonus bets if your first bet doesn't win! Claim Now
Eligible USA locations only. Also, see our full list of best sportsbook promotions for 2023.
21+. Gambling Problem? Call 1-800-GAMBLER

Denver Nuggets (+1,000)
Of course, we need the defending champs among the NBA Cup favorites.
The Nuggets dominated the opposition this spring, rolling to an NBA title that few teams in the West seem particularly primed to challenge them for.
While Denver lost the supremely underrated Bruce Brown in free agency, Best Player Alive belt-holder Nikola Jokic and a deep supporting cast guarantee a contending season, especially in a conference where pretty much every other "contender" has serious question marks heading into this season.
There might be a bit of a championship hangover to start the campaign, but this is a focused group that isn't known for commitment or character issues, led by one of the league's true no-nonsense coaches. They'll be in game shape by tourney time.
NBA In-Season Tournament explained
Group Play
Each team will begin the tournament in one of six groups, divided by conference and randomly drawn from tiers based on the previous season's record, to ensure relative competitive balance.
Within each group, all teams will play regular-season games against each other on designated Tournament Nights from November 3-28. Their records in those games determine who advances to the Knockout Round.
Knockout Round
The Knockout Round is comprised of eight teams:
The winners of each of the six groups
A wild-card team from each conference (the second-place team with the best record)
The Knockout Round is a single-elimination bracket. Teams in each conference with the best record will get homecourt advantage in these matchups.
The semis and finals take place in Las Vegas on December 7 and 9, with the winner of each conference facing off for the NBA Cup.
Teams that make the knockout round will be awarded portions of an as-of-yet undisclosed prize pool, increasing the further they make it. A Tournament MVP and All-Tournament Team will also be awarded after play has concluded.
Understanding NBA In-Season Tournament odds
Sportsbooks will post odds for the NBA In-Season Tournament during the prior offseason. These odds are adjusted throughout the season as players switch teams, show steady improvement, or are injured. Sportsbooks will also adjust the NBA odds based on handle and liability to certain teams.
NBA In-Season Tournament odds will usually look like this:
Los Angeles Lakers +1,300
This means that on a $100 bet, you'll stand to win $1,300 if the Lakers win the tournament. If it's close to the end of the tournament and the NBA has a particularly dominant team, you might see a minus sign (-) ahead of its odds.
This means you have to bet $180 to win $100 on a Nuggets tournament win.
Above we have listed the American odds. However, these are easy to convert to decimal odds or fractional odds with our odds converter tool. And don't forget to check out our NBA forum if you're interested in chatting with other basketball bettors about NBA odds.
Popular NBA futures markets
NBA In-Season Tournament groups
The league's 30 teams will all compete in randomly-drawn groups for the opening round, divided by conference, as listed below:
East A

Atlanta Hawks

Cleveland Cavaliers

Detroit Pistons

Indiana Pacers

Philadelphia 76ers
East B

Charlotte Hornets

Miami Heat

Milwaukee Bucks

New York Knicks

Washington Wizards
East C

Boston Celtics

Brooklyn Nets

Chicago Bulls

Orlando Magic

Toronto Raptors
West A

Los Angeles Lakers

Memphis Grizzlies

Phoenix Suns

Portland Trail Blazers

Utah Jazz
West B

Denver Nuggets

Dallas Mavericks

Houston Rockets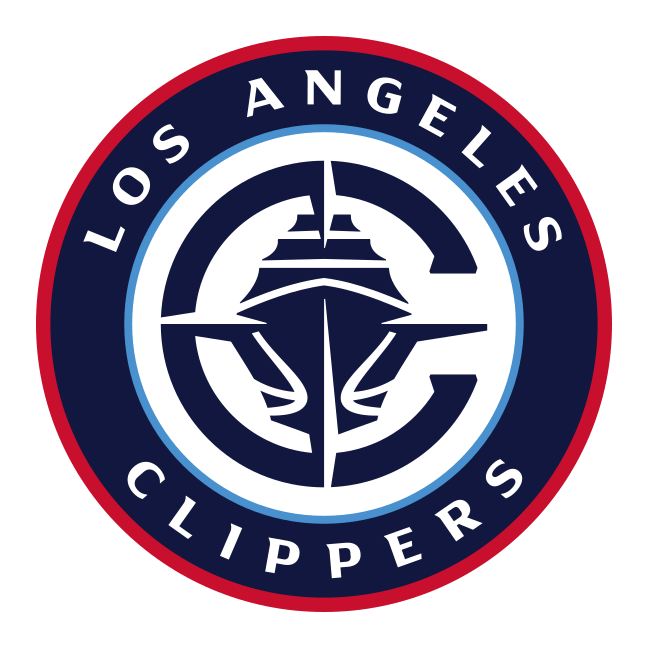 Los Angeles Clippers

New Orleans Pelicans
West C

Golden State Warriors

Minnesota Timberwolves

Oklahoma City Thunder

Sacramento Kings

San Antonio Spurs
Pages related to this topic