The Brooklyn Nets may be down to one superstar in Kevin Durant, but the pressure is squarely on the Milwaukee Bucks entering Game 5 of this Eastern Conference semifinal series.
With injuries to Kyrie Irving and James Harden shifting the series prices, Milwaukee has an opportunity to put a battered Brooklyn team against the wall and is 4.5-point road NBA betting favorites inside the Barclays Center on Tuesday. How long will the Nets be without those stars? At least one game, most likely, making Game 5 a must-win for Milwaukee.
Here are free NBA picks and predictions for Bucks vs. Nets on June 15.
(Editor's Note: These picks were made prior to Tuesday evening's news that James Harden would play for the Nets vs. the Bucks.)
Bucks vs Nets game info
• Location: Barclays Center, Brooklyn, NY
• Date: Tuesday, June 15, 2021
• Time: 8:30 p.m. ET
• TV: TNT
Bucks vs Nets odds
Odds via the Covers Line, an average comprised of odds from multiple sportsbooks.
Compare NBA odds before betting to ensure you get the best number.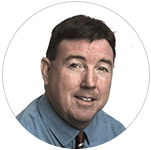 Thanks to Brooklyn's injury report, most notably on Kyrie Irving (out, ankle) and James Harden (questionable, hamstring), this line has seen plenty of movement at PointsBet USA. Milwaukee opened -2.5 very early Monday, stretched to -4.5 by this morning, and then came news that Harden just might take the court. "With the report of Harden being cleared to play, we saw an obvious shift on the spread to Milwaukee -2.5," PointsBet's Wyatt Yearout said. The Bucks are taking 69 percent of spread tickets, while the Nets are attracting 69 percent of spread cash. The total also saw plenty of movement, from 221 to 217 and back to 221, with 56 percent of tickets on the Under and 67 percent of money on the Over.
Check out the
full line movement
for this game
Bucks vs Nets series odds
Bucks: -184
Nets: +154
Bucks vs Nets betting preview
Injuries
Bucks: Donte DiVincenzo G (Out), Jordan Nwora F (Out).
Nets: Kyrie Irving G (Out).
Find our latest NBA injury reports.
Betting trend to know
The Bucks are 4-1 ATS in their last five playoff games as favorites. Find more NBA betting trends for Bucks vs. Nets.
Against the spread (ATS) pick
With Durant as the potential lone gunslinger, the Bucks' defensive assignment is straightforward: take the ball out of KD's hands and see if the Nets' role players can hold their own.
Reserves like Landry Shamet, Mike James, and Jeff Green will see their minutes spike in Game 5, which is asking a lot from a bench that has played an average of 15 minutes and contributed 22.6 points per game in the postseason. Brooklyn has capable role players, but those guys are lifted up by the greatness around them and benefit from soft coverage as opponents focus on stopping BK's stars. That extra cushion is unlikely to be there Tuesday, with Irving ruled out and an injured Harden questionable. Harden's status will be worth monitoring, with the former MVP angling to play and set to test his hamstring during pregame warmups.
And while Durant is a formidable scorer, it's been a long time since his cupboard was this bare. You have to go back to his single season in Seattle to find KD without another superstar — budding or established — to play off of. The Bucks are going to attack him, bang him, and force him to give up the ball. And let's not forget how fragile the "Slim Reaper" can be physically.
Durant and this band of backups would likely give most NBA teams a run for their money, but not the Bucks. Milwaukee may not look like the most explosive offense in the league over the past four games, but this squad topped the NBA in scoring during the regular season and has the weapons to buckle Brooklyn.
The Nets have done a great job on defense in this series, boasting an advanced defensive rating of 97.2 through four games. That ticked up to 104.9 in Game 4, however, as Milwaukee moved the ball for 27 assists on 39 makes and Brooklyn lost its most disruptive defender in Irving, who was plus-7.3 for the series before going down with the ankle injury Sunday.
This spread opened at Bucks -2.5 following Game 4 and slid to -3.5 just before the statuses of Irving and Harden were released for Tuesday's contest. That official news prompted bettors to run this up to Milwaukee -4.5 before dropping to -4 after word came out that Harden would try to play, and now it's -2.5 with him questionable. This spread could very well change again once we learn Harden's official status.
PREDICTION: Milwaukee -4.5 (-110)
Covers NBA betting analysis
Over/Under pick
The game-to-game point spread adjustments have been eyebrow raising with the Nets' stars dropping like flies, but the swing in Over/Under numbers for this series has been a wild ride.
The Game 1 total closed at 239.5 points and now — without Irving and maybe Harden and these teams duking it out on defense — the Game 5 O/U is down to 217.5.
Milwaukee is going to pack the paint like it always does and without Irving and possibly Harden slicing into the interior, the Nets' attack is going to have to rely on ball movement to find shooters in space on the perimeter. Even if Harden does play, he's likely to be limited.
Joe Harris, Shamet, and James will have the green light from beyond the arc, so expect Brooklyn's 3-point attempts to be similar to the 42 shots it fired from long range in Game 2. That said, those guys have to move without the ball and not get caught watching Durant try to take on five guys.
As for the Bucks, their offense was horrific in the opening two games, as they relied far too much on isolation and didn't make the Nets work that hard on defense. Milwaukee started to break from this funk at home, especially in Game 4 when it posted an assist-to-FG ratio of 0.692.
Milwaukee has been able to get whatever it wants inside, picking up almost 52 percent of its total offensive production via points in the paint. Jrue Holiday and Khris Middleton will attack Brooklyn's thinning backcourt and give the Bucks their biggest scoring effort of the series.
PREDICTION: Over 217.5 (-110)
Player prop pick
Middleton has had an up-and-down series by his lofty standards.
Milwaukee's shooting guard opened with a combined total of 30 points on 13-of-42 shooting in the first two games in Brooklyn but bounced back with a monster Game 3, in which he scored 35 points on 12-of-25 from the field. Middleton chipped in with 19 points on 7-of-15 shooting in Game 4 and seems to be finding his touch from beyond the arc.
He's 9 for 22 from distance over the last three games and won't have Irving buzzing around him in Game 5. He shot just 25 percent from the floor with Kyrie in tow and will likely see less of Bruce Brown as well on Tuesday, as his defensive focus will be on Holiday. That leaves Harris as his primary check and Middleton has roasted the Nets guard for 53.8 percent shooting in the series.
Middleton has made three or more triples in six of his eight postseason games so far and will be on the end of plenty of drive-and-kicks in Game 5.
PREDICTION: Khris Middleton 3-pointers made Over 2.5 (-128)
Bucks vs Nets betting card
Milwaukee -4.5 (-110)
Over 217.5 (-110)
Khris Middleton 3-pointers made Over 2.5 (-128)
Picks made on 6/15/2021 at 9:43 a.m. ET
NBA parlays
Did you know that if you parlayed today's NBA Bucks vs. Nets picks, you could win $54.92 on a $10 bet?
Use our NBA parlay calculator to create your own parlays and see their potential payouts.
Where can I bet on the NBA?
You can bet on NBA odds at every online and casino sportsbook, including NBA moneylines, spreads, Over/Under totals, and a ton of NBA prop odds. Head over to our best sportsbooks for NBA betting in your area.