Idaho Sports Betting in 2023

Last Updated Jan 27, 2023, 9:44 AM ET
More than four years have passed since the Supreme Court struck down the Professional and Amateur Sports Protection Act (PASPA) in 2018, and Idaho is no closer to legalizing sports betting and welcoming the best sportsbooks in the U.S. to town.
While lawmakers in most states have at least attempted to push a sports gambling bill across the finish line, the idea hasn't even begun to percolate in the Gem State.
Our guide to Idaho sports betting will keep you informed about the latest news, proposed sports betting legislation, and more.
Regularly seen on:
Idaho, United States
Sports betting at a glance
Population: 1.89 million
Legal age for sports betting: TBD
Online sports betting: No
Retail sportsbooks: No
Sports betting revenue: N/A
Is sports betting legal in Idaho?
No. Idaho does not appear to have any interest in legalizing Idaho sportsbooks and joining the long list of states with some form of legal sports betting. Without so much as a single sports betting bill, the Gem State does not project to introduce legal sports wagering to its residents anytime soon.
Idaho sports betting updates
With no movement to speak of, legal sports betting is at a standstill in Idaho. There are no plans to bring legal Idaho betting sites to the state.
Here's a brief look at significant dates in Idaho sports betting history:
May 2016: Daily fantasy sports contests are outlawed in Idaho.
November 1992: Idaho makes an amendment to its constitution. The state deems all gambling "contrary to public policy," with the exception of the state lottery, pari-mutuel betting, and charitable games.
July 1989: Idaho legalizes lottery games.
March 1963: The Horse Racing Act legalizes pari-mutuel horse race betting.
Latest Idaho betting news
Crossing state lines: Nearby betting sites in 2023
Idaho is surrounded by states that offer legal sports betting. Montana, Nevada, Oregon, and Washington currently have legal sports betting.
Sports betting in Oregon is currently the most convenient, as Oregon remains Idaho's only neighboring state that offers fully mobile wagering. Meanwhile, Nevada sports betting involves visiting a retail location to register with a sportsbook before getting in on the action. Anyone visiting Washington to bet with Washington sportsbooks will have to do so at a retail sportsbook inside a tribal casino.
Who can bet on sports in Idaho
There are no legal Idaho sports betting sites or any legal ways to place a sports bet within Idaho's state borders. And while there are no plans to bring sports gambling to the state, we can project what legal Idaho sports betting may look like in the future.
Legal age
The legal age to gamble in Idaho casinos and play the state lottery is 18. Sports betting could eventually be available to 18-year-olds, though the minimum age in most other states is 21.
Mobile betting
Mobile sports betting would allow bettors to register, claim bonuses from Idaho sportsbooks, make deposits, and confirm their picks from anywhere in the state. Online betting would be a huge addition if legalized in Idaho.
Remote registration
Nevada is the only region in the U.S. without remote registration. If Idaho sports betting sites come to ID, remote registration should be in effect. Bettors will be able to complete the sign-up process from anywhere in the state.
Within state borders
If online sports betting in Idaho is approved, gamblers will have to be located inside state lines to place a wager with legal Idaho sportsbooks.
Retail sportsbooks
If in-person sports gambling comes to Idaho, retail sportsbooks may be considered. Tribal casinos and horse racing tracks could house these brick-and-mortar locations.
Taxable winnings
The Idaho Lottery automatically deducts Federal and State income taxes from prize winnings over $5,000. The federal tax rate is 24%, while the Idaho State tax rate is 6.5%. Furthermore, the Lottery reports all winnings exceeding $600.
The pros and cons of Idaho sports betting
Sports betting in Idaho seems unlikely for the foreseeable future. Luckily, nearby states give local sports bettors a safe haven.
Neighboring states offer legal online and retail sports betting
Idaho sports betting does not appear to be a priority for lawmakers
Neighboring states continue to generate revenue from Idaho sports bettors
No indication that mobile betting would be considered
How to start betting in Idaho
If legal online sports betting makes its way into the Gem State, local gamblers will benefit from a convenient registration process and be able to confirm their picks from anywhere in Idaho.
Here's how you'll be able to get started:
1
Select a sportsbook
Find Idaho sportsbooks with fair odds, great sign-up bonuses, and reliable betting platforms. When identifying a sports betting app that suits your needs, stress-free deposits and withdrawals should also be top of mind.
2
Register online
Sports bettors should hope for remote registration in Idaho. Remote registration would allow anyone of legal age to create a sportsbook account from anywhere in the state. Idaho sportsbooks will require you to enter your personal information and confirm your location and identity before funding an account.
3
Claim a bonus
Sportsbooks launching in new states often entice new customers with exciting sign-up bonuses like risk-free bets and deposit match bonuses. Residents and visitors should be able to take advantage of the same sign-up perks from Idaho sports betting sites.
4
Deposit funds
Legal operators make it easy to deposit funds by offering a variety of options, including credit cards, debit cards, bank transfers, PayPal, and eChecks. Most deposits are instant, meaning you can fund your account and place your bets immediately.
5
Choose your bet types
Every state that legalizes sports betting has different regulations and may ban certain types of wagers. At the very least, we can surmise that Idaho sports betting will involve basic wagers like moneylines, point spreads, futures, and Over/Unders (totals).
6
Start betting
After claiming a welcome bonus and making your first sportsbook deposit, you'll be ready to place your first bets. Always do your research, shop for the best odds, and review your bet slip before confirming your picks.
7
Withdraw funds
The withdrawal process can differ from sportsbook to sportsbook. Although some betting websites may support the same banking methods, wait times can vary.
Some sportsbook operators release funds quickly, while others may take an additional day or two to release your funds. Be sure to read any relevant terms and conditions to avoid unexpected bank fees.
Reading the odds
Legal Idaho sportsbooks will default to using American odds. American odds display the favorite with a minus (-) sign and the underdog with a plus (+) symbol before the number.
Betting on a favorite will set you up for a smaller, albeit more likely, payday. More of a longshot wager, a bet on an underdog could lead to a substantial boost to your bankroll.
For example, if a player bets $150 on a -150 favorite, they will win $100 plus the original wager. Conversely, a bettor who wagers $100 on a +230 underdog will win $230 plus the original bet.
American odds may not be intuitive to some. If you prefer to view odds as decimals or fractions, head over to our odds converter. You can see odds displayed as American, decimal, and fractional odds.
What you can't bet on in Idaho
Idaho residents can not legally gamble on anything aside from pari-mutuel horse race betting and the state lottery. Here are some other types of wagers that could be considered should Idaho sports betting come to fruition.
Politics
No state in the U.S. allows betting on politics, and unless this changes nationally, Idaho sportsbooks will not offer legal betting on politics.
Entertainment awards ceremonies
Popular awards shows, like the Oscars and Emmy Awards, could be on the table if Idaho legalizes online betting. Several sportsbooks in legal states post odds on awards shows.
esports
Until sports betting enters the conversation in Idaho, esports betting will remain an afterthought. Although this type of wagering has caught on nationally, few states have legalized it.
What about Idaho college sports?
Some states with legal sports betting do not allow betting on any college sports. Meanwhile, others allow wagering on a variety of college athletics.
Since there are no professional teams in the Gem State, legal college sports betting would be a big win for Idaho bettors and sportsbook operators.
Home team advantage: Idaho sports
Gambling on your favorite teams can add an extra layer of excitement to the big game, but it's always wise to research games to make the most informed wagers.
Check out our how-to bet guides before getting started at an Idaho sportsbook.
Other types of gambling
While Idaho is a conservative gambling state, there are a handful of gambling options to be found. Residents and visitors can visit tribal casinos and racetracks or enjoy simulcast horse races. Lottery games are also available throughout the state.
Casino
Four Native American Tribes operate seven Idaho casinos. The casinos are located on tribal land and offer slot machines, a variety of electronic table games (such as blackjack and roulette), and live bingo. There are no live dealer casino games in Idaho.
Online casinos, like online sports betting sites, are illegal in Idaho.
Poker
Like most other forms of gambling, poker remains illegal in Idaho. Anyone looking for a live poker game can visit a casino in Nevada or Washington.
Horse racing
There are six racetracks and several off-track betting sites in Idaho. Horse race bettors may also bet with online horse racing websites like TVG.
Daily fantasy sports
Daily fantasy sports contests are illegal in Idaho. Neither FanDuel nor DraftKings are available to DFS players, as both operators agreed to cease operations in the state in 2016.
Responsible gaming in Idaho
The National Council on Problem Gambling offers helpful resources to anyone who feels their gambling addiction has become problematic.
When Idaho sports betting arrives, the state will take additional steps to ensure sports bettors are given all the necessary tools to control their gambling habits.
Legal U.S. betting markets
If Idaho ever moves on sports betting, it could eventually join the following regions with legal sports wagering:
Upcoming legal U.S. sports betting launches
Two U.S. markets launched legal online sports betting in recent months, with one more state launch imminent.
Online Maryland sports betting arrived on Nov. 23, 2022, with the launch of seven sportsbooks.
On Jan. 1, 2023, Ohio sports betting sites and retail sportsbooks began accepting legal wagers.
Massachusetts sportsbooks will be open for business in January. MA is projecting a March 2023 online sports betting launch.
Potential legal U.S. sports betting markets
Sports betting may not be coming to Idaho anytime soon, but several other states have made varying levels of progress toward legalization. The following list includes states moving toward legal sports betting:
Sportsbooks to avoid in Idaho
See all blacklisted sportsbooks
Any sports betting site claiming to be operating legally in Idaho is one you should avoid. In 2023, there are no legal, regulated sportsbooks doing business in Idaho. Do your best to protect your bankroll from these illegal websites.

Allegations of withdrawal issues
No license information available on site
Poor customer service

Multiple reports of slow payments
Allegations of non-payments
Risk of account closure simply for winning bets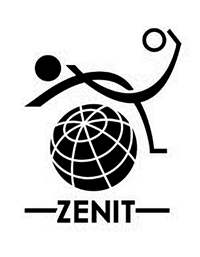 Reports of confiscated winnings
Slow customer support response times
See all blacklisted sportsbooks
Idaho sports betting FAQs
No, sports betting is not legal in Idaho.
Yes. Idaho gamblers may bet on horse races or play the state lottery online. However, there are no legal Idaho sports betting sites.
No, you cannot legally bet on sports online in Idaho.
No, daily fantasy sports have been illegal in Idaho since 2016.
There is no timeline for legal sports betting in Idaho. Sports betting does not appear to be a priority in the state.
The minimum age to gamble in casinos and at racetracks is 18. This is also the minimum age to play lottery games.
No. DraftKings DFS and sports betting are both illegal in Idaho.
No. Neither FanDuel's sportsbook nor its DFS product is available in Idaho.
Pages related to this topic

Jeff has been reviewing sportsbooks and covering North American sports betting full-time since 2021. The former NHL prospects writer has crafted over 100 reviews and guides for the Covers community and has been sweating his own picks for over a decade.