Washington Nationals at Chicago Cubs (A: +140, H: -160, Total: 7.5)

Cubs lead series 2-1

The Chicago Cubs gave Jake Arrieta a few extra days to rest his tender hamstring, and now he's in a position to help get the team back to the National League Championship Series. Arrieta gets the ball in Game 4 of the NL Division Series on Tuesday as the Cubs look to close out the visiting Washington Nationals.

Anthony Rizzo's bloop single in the eighth inning plated the go-ahead run Monday as the Cubs posted a 2-1 victory in Game 3 to regain the series lead. Arrieta can close it out as he makes his first start since Sept. 26, and the 2015 NL Cy Young Award winner says his nagging right hamstring injury is a "non-issue." He hopes to follow the rest of Chicago's starting rotation, which has allowed two runs - one earned - in 18 2/3 innings over the first three games of the series. Tanner Roark, who grew up about an hour's drive from Wrigley Field, makes the start for the Nationals as they trail in the series despite permitting only eight runs.

TV: 5:30 p.m. ET, TBS





INJURY REPORT:

Nationals - S. Drew (Out Indefinitely, Abdominal), LF R. Raburn (Out Indefinitely, Shoulder), SP J. Ross (Out For Season, Elbow), CF A. Eaton (Out For Season, Knee).

Cubs - SP J. Arrieta (Probable, Hamstring), RP K. Uehara (Out Indefinitely, Knee).

WEATHER REPORT:

The forecast does not look good for Wrigley Field for late afternoon and into the evening with a 70-90 percent chance of wet stuff. If they do, somehow, manage to get this game in the wind will be blowing straight in from center field at 16-18 miles per hour.

PITCHING MATCHUP: Nationals RH Tanner Roark (13-11, 4.67 ERA) vs. Cubs RH Jake Arrieta (14-10, 3.53)

Roark made two relief appearances in the 2014 NLDS and received his first postseason start in last year's NLDS against the Los Angeles Dodgers, allowing two runs and seven hits over 4 1/3 innings in a no-decision. The 31-year-old had a solid second half but finished the regular season on a sour note, losing his last two turns before giving up two runs in one inning of relief on Oct. 1. Roark is 4-2 with a 4.06 ERA in seven career games (six starts) against the Cubs.

Arrieta is 4-2 with a 3.64 ERA in seven starts over the last two postseasons, including a pair of wins in last year's World Series. The 31-year-old has been outstanding at home throughout his tenure with the Cubs, going 30-14 with a 2.31 ERA in 59 outings. He hasn't fared as well against the Nationals, however, as he owns a 1-2 record and 5.48 ERA in nine career meetings.

HOT FAN BATTLE: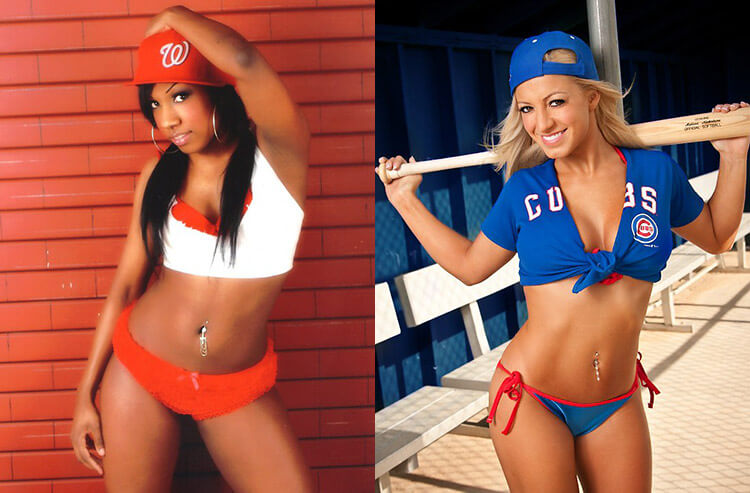 TRENDS:

* Nationals are 1-4 in their last 5 Divisional Playoff games.
* Cubs are 5-0 in their last 5 Divisional Playoff home games.
* Cubs are 13-5 in Arrieta's last 18 starts vs. National League East.
* Under is 10-1 in Roark's last 11 road starts vs. a team with a winning record.
* Under is 5-1 in Cubs' last 6 playoff home games.
* Under is 4-0 in Arrieta's last 4 starts vs. Nationals.

View full list of betting trends for this matchup here.

COVERS CONSENSUS: The Covers public is siding with the home chalk Cubs at a rate of 73 percent and the Over is picking up 69 percent of the totals action on Covers. View full consensus data here.