When it comes to making NFL betting picks, everyone has their own process. Some folks dig deep into the digits and rely on advanced models to make their bets for them. Others monitor the markets, catching key numbers and chasing steam.
Myself, I do a little bit of everything, including going beyond those handicapping tactics to see what the schedule is serving up. Situational handicapping – AKA spot bets – is a fantastic way to undercover value that others may miss.
Here are the spot bets – letdown, look-ahead, and schedule – to keep in mind when making your best NFL Week 5 bets.
Letdown spot: New England Patriots at Houston Texans (+9.5)
The Patriots had Tom Brady and the Bucs right where they wanted them on Sunday night, but a wayward field goal attempt clanged off the upright, sounding the death toll (BUUUUUNG!) for New England's hopes of upping their former franchise player.
That Week 4 matchup was the most overhyped regular-season game I can remember, and this Patriots team goes on a roller coaster of emotions, from an incredible high to a dooming low, and now must figure out its motivation against the lowly Texans.
Houston got mopped 40-0 by the Bills this past week and come back home as near double-digit dogs to New England. The Patriots, who will likely be giving 10-plus points by the time this 1 p.m. ET kick off rolls around, is playing just its second road game of the season and not only runs the risk of a letdown but could get caught looking ahead to a showdown in Dallas in Week 6.
Look-ahead spot: Tennessee Titans at Jacksonville Jaguars (+4)
A loss to the Jets would be the slap in the face most teams need to get right. However, the schedule isn't doing Tennessee any favors in Week 5.
The Titans are on the road for the second straight week, and for the third time in four outings, taking on a Jacksonville squad enjoying a mini bye (Urban Meyer made the most of it) after losing to Cincinnati last Thursday. If that schedule shakedown wasn't enough, Tennessee could get caught looking past the Jags and to a Sunday Night Football shootout versus Buffalo at home in Week 6.
Jacksonville put together its most competitive game of 2021 last week, jumping out to a 14-0 lead before getting outscored 24-7 in the final two quarters. That said, rookie QB Trevor Lawrence had his best day as a pro and faces a Titans defense that just allowed another first-year passer – Zach Wilson – to make big plays this past Sunday.
The look-ahead line for this AFC South rivalry was as big as Titans -7 before they laid an egg in East Rutherford, readjusting the spread to -3.5 and climbing up as high as -4.5. If road-weary Tennessee doesn't stay focused on this Sunday, and looks ahead to the Bills in primetime, there could be another sour note for Mike Vrabel's squad.
Covers NFL betting analysis
Schedule spot: Indianapolis Colts at Baltimore Ravens (-7)
Yeesh, the schedule-makers had it out for the AFC South in Week 5. Staying within the division, we find the Colts keeping their bags packed for what will be the team's third straight road game. This Monday trip to Baltimore buys Indianapolis an extra day of rest and boy do the Colts need it.
On top of the wear and stress of life on the road, Indianapolis has been snake-bitten since the summer with a MASH unit of missing players. The Colts are slowly mending and could have veteran WR T.Y. Hilton back in action in Week 5, as well as some other bodies. Those returnees will be needed against a physical Ravens team that pounds opponents on both sides of the football.
Going back to 2017, NFL teams playing their third straight roadie put up more of a fight than you'd think, going 8-5 SU and 7-6 ATS. Indianapolis is getting a touchdown in Baltimore, facing a Ravens team playing just its second homestand of the season.
Where can I bet on the NFL?
You can bet on NFL odds at every online and casino sportsbook, including NFL moneylines, spreads, Over/Under totals, and a ton of NFL prop odds. Head over to our best football betting sites for the top spots to bet on NFL odds in your area.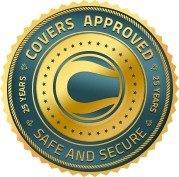 Pages related to this topic