I love betting NFL Week 2 odds. Given a single-game sample, football bettors react and react hard to Week 1 results which can open up value on teams that over or underperformed in their opener.
As always, one of the best NFL betting tips is to get the best odds for your opinion and that means knowing when to pull the trigger on your best Week 2 bets. That's where we come in: giving you the best NFL spreads and totals to bet now, and the best to bet later.
Houston Texans at Cleveland Browns (-11.5): Bet Now
Don't be fooled by the Texans' ass-waxing of the wayward Jaguars in Week 1. Houston is still horrible. And when it comes to gaps in talent, it's hard to find a wider berth than comparing the Texans' tank-worthy roster to Cleveland's star-studded depth chart.
The Browns do run the risk of a letdown spot after a collapse in Kansas City in Week 1 but should be able to cover this mountain of points on the strength of the run game alone. Mix in a fierce pass rush and Baker Mayfield looking to atone for his Week 1 woes, and bettors shouldn't sweat laying this mighty piece of lumber.
Hell, you're getting a deal. The lookahead line on this Week 2 game was as big as Cleveland -13 before Week 1 and it's sitting as low as -11.5 at some sportsbooks. But bet it now. Some shops are already up to Browns -12.5 and this one will likely run to two touchdowns by kickoff Sunday.
Minnesota Vikings (+4) at Arizona Cardinals: Bet Later
It was a contrasting Week 1 for Minnesota and Arizona bettors. Vikings backers suffered through a painful OT opener in Cincinnati while anyone who bet the Cardinals at Tennessee pretty much had money in their pocket seven minutes into the game.
Arizona looked really good on both sides of the ball and that has it installed as 4-point home chalk out of the gate in Week 2, with that spread juiced to -115, indicating a pending move upwards. And with four being a dead number, this line will quickly push through -4.5 (already there at some shops) and hit -5 or maybe even -5.5 by midweek.
If you're not writing the Vikes off after a poor effort versus the Bengals, then wait this one out and grab as many points as you can with Minnesota. The early total is sitting at 51 points and there are plenty of playmakers on both sides of the ball.
Covers NFL betting analysis
Dallas Cowboys at Los Angeles Chargers (Over 52): Bet Now
The Cowboys scored 29 points against the Buccaneers defense (No. 5 DVOA in 2020) on Thursday. The Chargers hung 20 on Washington (No. 2 in Defensive DVOA in 2020) in their first run-through of a new offense. Bring those teams inside SoFi Stadium in Week 2 and you get one of the biggest totals on the board.
This number opened 50.5 and quickly jumped to 52 on Sunday night. And even after that 1.5-point hike, grabbing this one now is a solid strategy. Some books still have 51.5 out there and others have even gone to 52.5.
Dallas' defense is just terrible, and this will be its second straight road game after opening in Tampa. That shaky secondary takes on a passing game that just posted 334 yards through the air against a WFT stop unit that allowed only 192 passing yards per outing in 2020.
Going back to 2010, totals of 50 points or more are 33-23 Over/Under in the opening three weeks of the season. Bet the Over now and enjoy the Week 2 fireworks later.
San Francisco 49ers at Philadelphia Eagles (Under 48.5): Bet Later
This total is a classic Week 1 knee-jerk reaction. The Eagles hung 32 points on the Falcons and suddenly total bettors want a taste of Philly Overs. Let's calm down, it was Atlanta for God's sake. As for the Niners' 41 points on the Lions, let's take those with a grain of salt as well.
Week 2's matchup with San Francisco brings a much stiffer challenge for the Eagles in terms of defense and with the 49ers giving up 33 points to the frickin' Lions, you can be sure the stop unit is going to get raked across the coals in film session this week.
This number hit the board at 47.5 and has climbed as high as 49 points as of Sunday evening. If folks are going to pile on the Over, let them run it up before coming back on the Under later in the week.
Where can I bet on the NFL?
You can bet on NFL odds at every online and casino sportsbook, including NFL moneylines, spreads, Over/Under totals, and a ton of NFL prop odds. Head over to our best football betting sites for the top spots to bet on NFL odds in your area.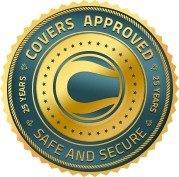 Pages related to this topic