Previously on NFL Underdogs…
I faded the defending champs in favor of the underdog Buccaneers, who not only came through as 3.5-point pups in Super Bowl LV but gave me my first Big Game payday since I picked up the reigns of this long-running column.
Over the past three seasons, I've gone 95-76-1 ATS, selecting only NFL point spread underdogs each week of the regular season and playoffs. And with the 2021 slate giving off that amazing new sneaker smell, we start the process all over again with my favorite NFL betting picks getting the points in Week 1.
Funny enough, we pick up where we left off, fading the Kansas City Chiefs in favor of a live underdog.
Cleveland Browns (+6) at Kansas City Chiefs pick
The key to making the best NFL underdog bets is grabbing all the points you can, like the all-you-can-eat buffet just dropped a fresh tray of ribs.
With this column coming out on Thursdays, we missed out on the succulent half-point hook at Cleveland +6.5, but we're getting down on the Browns +6 with some shops moving to +5.5.
This is a rematch of the AFC Divisional Round where the Browns fell behind big before sidelining Patrick Mahomes, staging a comeback, but eventually losing 22-17 as 7.5-point dogs due to Chad "F-ing" Henne's clutch effort in the closing minute.
That final series has been burned into the minds of Cleveland players (#HENNETHINGISPOSSIBLE), running on repeat over the winter, into the spring, and during the summer – building into a tangled knot of angst and anger deep inside their bellies, waiting to be unleashed at 4:25 p.m. ET on September 12.
There are betting demons on both sides of the ball in this kickoff contest, with the Browns having gone just 5-15-1 ATS in season openers since 2000 and in that same frame, Super Bowl losers (that's you, Chiefs) are 5-16 ATS in Week 1 of the following season. If those trends took traction with either team, they would cancel each other out. But they don't, especially the 2021 Cleveland Browns.
The Browns, who can already stand toe-to-toe with any NFL team on offense, beefed up the defensive side of the ball in the wake of that postseason loss in Arrowhead and enter 2021 as one of the top two-way teams in the league.
Couple that improved stop unit with a relentless run game – able to chew up the turf and dominate possession, parking Patrick Mahomes on the sideline – and Cleveland seems tailor-made for this rematch. And we haven't even touched on Baker Mayfield and this "dangerous" receiving corps in Year 2 (and a full camp) under 2020 Coach of the Year Kevin Stefanski.
According to the lookahead lines, this is just one of three times in which we'll get to bet the Browns as dogs and the only spot where they're getting more than +3.5. Pass the rib sauce and the Wet-Naps.
PREDICTION: Cleveland +6 (-110)
Los Angeles Chargers at Washington Football Team (+1) pick
This line is moving quickly on the news that Chargers RB Austin Ekeler missed practice with a hamstring injury, but the Football Team can still be had at +1 (-115) at some sportsbooks.
Los Angeles is a popular pick this season, what with Justin Herbert coming off an Offensive Rookie of the Year award and the organization casting out the bad vibes and culture of collapsing by firing Anthony Lynn. Those are actually two reasons why I'm going against the Bolts in Week 1.
Former Rams assistant Brandon Staley crosses the hallway for the new head coaching job in L.A. and gives the offense over to veteran OC Joe Lombardi. This playbook is brand new, and with Herbert being parked during the preseason, Week 1 is the first kick at the can for a full first team. Factor in Ekeler's injury (hammys are no joke) and expected regression for second-year QBs, and things could be slow out of the blocks for the Bolts.
That's before they even line up against one of the nastiest defenses in the NFL. Washington finished No. 3 in Defensive DVOA last season, recording 47 sacks with a tremendous defensive line, and limiting foes to less than 192 passing yards per outing.
Los Angeles overhauled the offensive line this offseason (making improvements) and as mentioned, hasn't had a full-speed run-through with starters yet. If Ekeler is out – or even slowed – there isn't much keeping this WFT pass rush honest. Sprinkle in an early 1 p.m. ET kickoff (10 a.m. PT back in California) and you've got to like a home pup that went 9-5 ATS when catching the points in 2020, including a 4-2 ATS mark as a dog of three points or less.
PREDICTION: Washington +1 (-115)
Covers NFL betting analysis
Pittsburgh Steelers (+6.5) at Buffalo Bills pick
In Mike Tomlin's time in Pittsburgh (since 2007), the Steelers have been underdogs 59 times in the regular season. The team went 38-19-2 ATS in those games, covering 66 percent of the time. That includes 4-1 ATS as a point-spread pup in 2020.
In that same segment, Pittsburgh has been a dog of +6 or higher a mere 11 times, posting an 8-3 ATS record when catching all those points. There is a culture of covering in the Steel City and it won't be denied.
Say what you will about Ben Roethlisberger and his ancient arm, but he's still better than the bulk of starters doing up the chin strap in Week 1. And with a defense this good and this disruptive, Pittsburgh doesn't need Big Ben to ball out to cover this near-TD line.
The Bills beat the Steelers 26-15 in Week 14 last December, but the final score doesn't truly tell the story. The Steelers handed Josh Allen one of his worst days of the season, shortening his average yards per throw to 5.5 and leaving him with a QBR of 71.7.
Buffalo's high-powered attack scored only nine points in the opening half and recorded just two TDs while settling for two field goals. If not for a pick-six from Buffalo's defense and some terrible third-down efforts for Pittsburgh, that final would have ended up much tighter.
Expectations for these two AFC clubs couldn't be more opposite, with everyone beating the drum (and busting tables) for Buffalo while poo-pooing Pittsburgh's place in the conference pecking order. In true NFL Underdogs fashion, we're selling the Bills high and buying the Steelers low.
PREDICTION: Pittsburgh +6.5 (-110)
Last season: 30-27 ATS
NFL Underdogs Week 1 betting card
Cleveland +6 (-110)
Washington +1 (-115)
Pittsburgh +6.5 (-110)
Where can I bet on the NFL?
You can bet on NFL odds at every online and casino sportsbook, including NFL moneylines, spreads, Over/Under totals, and a ton of NFL prop odds. Head over to our best football betting sites for the top spots to bet on NFL odds in your area.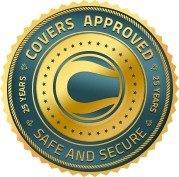 Pages related to this topic