This Elite Eight showdown in the South Region of the NCAA Tournament will see two teams playing in their first-ever regional final in program history, upending March Madness odds as the sixth-seeded Creighton Bluejays face off with the 5-San Diego State Aztecs at the KFC Yum Center in Louisville, KY.
Creighton has been a great ATS March Madness pick thus far in the NCAA Tournament dismantling NC State, Baylor, and Princeton by an average score of 81.0-71.3. San Diego State has won with defense, defeating its opponents by an average score of 69.7-57.7. The Aztecs knocked off Charleston, Furman, and Alabama to get to this spot.
Which surprise team will make their first-ever Final Four? Check out our college basketball picks and predictions for the Creighton Bluejays and San Diego State Aztecs on Sunday, March 26 to find out.
Creighton vs San Diego State best odds
Creighton vs San Diego State picks and predictions
Since struggling to shoot from downtown in its first game of the tournament, Creighton has really improved its deep-range accuracy. The Bluejays shot 11 of 24 from three against Baylor and 9/24 against Princeton. That was following a 3-for-20 performance against NC State.
Defensively, Creighton was fantastic at forcing its opponent to take 2-point jumpers instead of allowing threes and baskets at the rim. However, Princeton was able to get some good looks from downtown as it shot 9 of 21 from deep. The previous two Creighton opponents combined to shoot 8 of 36 from three.
San Diego State has not been a juggernaut by any means on offense, but it has been good enough to allow its defense to take over and win the game. The Aztecs have shot 16 of 53 (30.2%)from deep in the tournament thus far. However, their opponents are shooting a dismal 14 of 77 (18.2%) from downtown.
The Aztecs rank 23rd nationally in points allowed per game, third in opponent 3-point field goal percentage, and 43rd in total rebounds allowed per contest. San Diego State held their opponents to 57, 52, and 64 total points. It also only allowed 31 and 17 total rebounds in its first two games before giving up 52 to Alabama.
However, that was a game with a ton of rebounding opportunities as the Aztecs pulled down 48 boards themselves. Creighton has yet to surpass 37 rebounds in a tournament game and only averaged 7.4 offensive boards per game this season, ranking 262nd nationally. The Bluejays will need their shots to fall to continue their offensive momentum.
Before the Alabama game, the argument could have been made that San Diego State was getting great defense because they were facing bad offenses. Well, not anymore. The Aztecs just held one of the most prolific scoring teams in the country to only 64 points and now they will get the chance to shut down a similar offense with less talent.
My best bet: San Diego State moneyline (+105)
Best March Madness bonuses
Looking to bet on March Madness action? Here are two of the best bonuses* available:
A) Get a 50% profit boost on any college basketball parlay at Caesars! Opt-in Now
B) Get a 33% profit boost on any basketball same-game parlay at DraftKings! Opt-in Now
*Eligible USA locations only. Also, check out our full list of best March Madness promotions for 2023.
21+. Gambling Problem? Call 1-800-GAMBLER.
Creighton vs San Diego State spread analysis
In KenPom rankings, only Tennessee, Alabama, and UCLA had a better adjusted defensive efficiency ranking than this San Diego State squad. Alabama was ranked 20th in adjusted offensive efficiency, third in defense, and fourth in adjusted tempo, and yet San Diego State still controlled the pace and style.
Creighton is ranked 22nd, 14th, and 139th in those respective rankings. The Aztecs will be able to replicate what they did against the Crimson Tide in this matchup. With Darrion Trammell and Lamont Butler defending the perimeter and Nathan Mensah protecting the rim, Creighton will have a tough time getting easy buckets.
The Aztecs are 5-0 against the spread in their last five neutral site games and 5-0 ATS in their last five games overall. They're also 13-3-2 ATS in their last 18 games against a team with a winning straight-up record and 7-3 ATS in their last 10 NCAA Tournament games.
Creighton went 4 of 8 on two-pointers away from the rim against Princeton. It will be even tougher against San Diego State to make those types of shots, and they will be forced into more of them. The Aztecs will get enough offense to head to their first-ever Final Four thanks to their defense.
Covers March Madness betting tools
Creighton vs San Diego State Over/Under analysis
Based on these two programs' average scores thus far in the tournament, it's clear they prefer different styles of games. The Bluejays want to hit a lot of threes and layups and force their opponent into mid-range jumpers. The Aztecs want to play bully ball and force bad shots while getting whatever they can offensively.
The Over is 6-2 in the Bluejays' last eight games overall and 9-3 in their last 12 neutral site games. The Under is 7-0 in the Aztecs' last seven games following an ATS win and 14-3 in their last 17 games following a straight-up win. It's also 5-2 in the Aztecs' last seven NCAA Tournament games.
It's very clear that the total will likely come down to which team controls the style of play. Since I like San Diego State to win, it follows that they will also control pace. I would lean towards the Under for that reason.
Creighton vs San Diego State betting trend to know
The Aztecs are 12-3-2 ATS in their last 17 games against a team with a winning percentage above .600. Find more college basketball betting trends for Creighton vs. San Diego State.
Creighton vs San Diego State game info
| | |
| --- | --- |
| Region: | South |
| Location: | KFC Yum! Center, Louisville, KY |
| Date: | Sunday, March 26, 2023 |
| Tip-off: | 3:20 p.m. ET |
| TV: | CBS |
Creighton vs San Diego State key injuries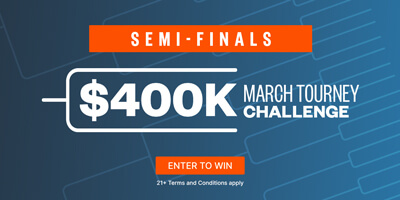 Pages related to this topic