The NFL betting calendar turns to October and the Week 4 odds are still warm and gooey on the inside like a pumpkin spice scone, hitting the board early Sunday night.
Depending on which spreads and totals you like, the best NFL betting strategy could be to bet those lines now… or wait for some movement throughout the week and bet them later.
We teach you how to time your best NFL Week 4 bets and give our favorite bet now/bet later Week 4 spreads and totals.
Detroit Lions (+3.5) at Chicago Bears: Bet Now
Welp, I didn't think we'd be here telling you to grab the Lions as soon as you can but that's the mysterious beauty of sports betting. Some books actually had Detroit +6 on the board ahead of the Week 3 Sunday nighter, but the market consensus is showing the half-point hook on the field goal.
Detroit is 0-3 but by no means has laid down for opponents, going 2-1 ATS. Hell, this spread would be below the key number of three if Justin Tucker wasn't blessed by the kicker gods on his game-winning 66-yard field goal in Week 3.
The Lions are holding their own or at least moving the chains, which is more than you can say for Chicago. The Bears posted a dud in a 26-6 loss to Cleveland, with the offense actually amassing a single yard through the air and allowing rookie QB Justin Fields to get sacked nine times (67 yards lost against Fields' 68 yards passing).
This line is already ticking down to Detroit +3, so snatch up the +3.5 now. WHAT ARE YOU WAITING FOR!
Las Vegas Raiders (+3) at Los Angeles Chargers: Bet Later
A win in Arrowhead is worth a few extra points on the spread and that will have the line for this AFC West Monday Night Football game ticking upwards with play on the Chargers.
And let's not forgot all those Vegas bettors burned by the backdoor cover in the Raiders' near-collapse to Miami in Week 3. That'll leave a bad taste in your mouth. Granted, Las Vegas was in a tough situational spot, facing a letdown following a big win in Pittsburgh and looking ahead to this matchup.
If you're not cashing in your chips on the 3-0 Silver and Black this week, hold on and see if you can get the Raiders at +3.5. Los Angeles -3 is out there at -120, indicating that even a little money on the Bolts will bump this spread up a half point. So be patient.
Covers NFL betting analysis
Arizona Cardinals at Los Angeles Rams (Over 53.5): Bet Now
Why wouldn't you bet the Over? The Cardinals have collected a grand total of 103 points through three weeks (they did have some o-linemen leave Week 3's game vs. the Jaguars) and the Rams just carved up the Buccaneers for 34 points and have a collective 95 tallies entering Week 4.
Los Angeles' defense has been a little "bend but don't break" to start the season, allowing almost three touchdowns per game, and I'm not convinced Arizona can slow down the machine that is Sean McVay's offense.
These NFC West rivals combined for 66 points in a Week 13 meeting last year (they also played in Week 17 but starters sat), blowing the 49-point total out of the water.
This total is going to climb like an over-caffeinated Spider-Man, so if you're banking on big-time points then bet the Over 53.5 now.
Washington Football Team at Atlanta Falcons (Over 48.5): Bet Later
The Falcons needed only 17 points to beat the Giants in Week 3, but this offense is capable of more. Atlanta returns home after two straight road games and will be running this new playbook for the fourth time, so an uptick is expected.
Washington is not the defense it was last year. The Football Team, which ranked No. 2 in Defensive DVOA last season, has allowed 72 total points the past two weeks, including 43 to the Bills on Sunday.
Washington QB Taylor Heinicke had a rough outing in Orchard Park and was picked off twice, but WFT had no choice but to pass after falling behind so quickly that something bad was bound to happen. Heinicke did, however, throw for two touchdowns and run for another.
This total hit the board at 49 points and has started ticking down. It wouldn't surprise me to see this drop to 47.5 by midweek. If you're on the Over, pump the breaks and wait for this number to shorten up.
Where can I bet on the NFL?
You can bet on NFL odds at every online and casino sportsbook, including NFL moneylines, spreads, Over/Under totals, and a ton of NFL prop odds. Head over to our best football betting sites for the top spots to bet on NFL odds in your area.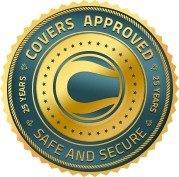 Pages related to this topic