As we get deeper into the NFL betting season, beating the bookies week after week becomes tougher. That means finding line value hiding in the weeds and one of the best ways to flush out those advantageous angles is situational handicapping.
Better known as spot bets, this practice pushes the power rankings and deep-dive analytics to the side and gets its nails dirty digging into the schedule and psyche of teams heading into their upcoming matchups.
Here are my favorite NFL Week 3 spot bets to keep in mind while making your NFL picks.
Letdown spot: Baltimore Ravens at Detroit Lions (+8.5, 49.5)
As of this writing, Detroit still has to take on Green Bay in the Monday finale for Week 2 but considering the Ravens' huge win over Kansas City on Sunday night, this early spread likely won't change too much once it reopens Tuesday morning.
Baltimore has been fighting for its life in the first two weeks of 2021, overcoming an insane rash of injuries that decimated the rushing attack as well as the secondary. The Ravens lost an overtime affair in Las Vegas on Monday Night Football in Week 1 and then completed a comeback victory against Kansas City in primetime in Week 2. Nerve-racking stuff.
A weary Baltimore squad finally gets to let its guard down a bit with this road trip to Detroit in Week 3, getting out of the primetime spotlight and enjoying a bit of a breather after a thrilling revenge win over Patrick Mahomes and the Chiefs. But, considering the size of this spread, bettors should beware of that potential letdown.
Lookahead spot: Miami Dolphins at Las Vegas Raiders (-5, 45.5)
The Tua Tagovailoa injury will obviously play into this one going up or down, but this is a sticky spot for the Raiders, who have overperformed by some expectations in the opening two games, especially going into Pittsburgh and torching the Steelers for 26 points in Week 2.
Layered into a possible letdown is a lookahead spot to Week 4 and a vital AFC West matchup with the Chargers on Monday Night Football. With blood in the water after the Chiefs' loss on Sunday, these two teams are battling — along with the Broncos — for the early inside track in the division.
The Dolphins are not a team to overlook and will bite you in the ass with their chaos-causing brand of defense if you lose focus. Miami may have lost 35-0 to Buffalo last week but it continues to generate takeaways and can swing momentum on a dime. The Dolphins knocked off Vegas 26-25 in Sin City last December thanks to a last-second field goal.
As well, if Tua (ribs) can't go in Week 3 the Fins turn the offense over to Jacoby Brissett, who has plenty of experience stepping in under center. The oddsmakers' change in spread between Brissett and Tagovailoa is not as great as you'd expect, but the public could run this up higher if Tua sits out.
Covers NFL betting analysis
Schedule spot: New Orleans Saints at New England Patriots (-3, 43)
Thanks to Hurricane Ida, the Saints will play their third straight travel game in Week 3 after opening with a neutral-site win over the Packers at Jacksonville in Week 1 and losing at Carolina in Week 2. New Orleans has been through a lot this month, operating out of a makeshift home in Fort Worth, Texas, and recovering from a COVID-19 outbreak among the staff this past week.
The lookahead line for this game set back in the spring had NOLA as a 1-point underdog, but after all that's happened to this franchise and a flat effort against the Panthers on the weekend (managing just seven points and 128 total yards of offense) the Saints are field goal pups and something just ain't right with this team.
New England flexed its defensive muscle against New York in Week 2, recording four interceptions against the Jets' rookie QB Zach Wilson. Carolina's pass rush was able to get to Jameis Winston four times and force two INTs in its upset win, a week removed from Winston lighting up Green Bay. Who knows which Saints team shows up in New England this Sunday but the schedule sure isn't working in its favor.
Where can I bet on the NFL?
You can bet on NFL odds at every online and casino sportsbook, including NFL moneylines, spreads, Over/Under totals, and a ton of NFL prop odds. Head over to our best football betting sites for the top spots to bet on NFL odds in your area.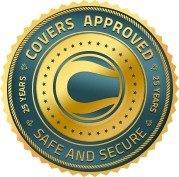 Pages related to this topic