Be curious. Not judgmental.
The quote is attributed to Walt Whitman, but it's been made famous by the popular comedy series "Ted Lasso", which took home Tom Brady-like hardware at the Primetime Emmy Awards last weekend.
Be curious. Not judgmental.
It sounds like the perfect mantra for making the best NFL underdog bets each week.
But that's not my point. My point is Whitman never said it.
Despite blind public opinion and a slew of Wayfair-peddled products — like mugs and folky wall plaques — that feature the quote next to Whitman's name, English scholars can't find any evidence of attribution anywhere.
My point is don't just believe something because it's on a mug, or a shirt or a show, or in some power rankings (especially only two games into the schedule). Be curious.
That brings us to the Atlanta Falcons and my favorite NFL underdog betting picks for Week 3.
NFL Underdogs Week 3 picks
Click on each pick to jump to the full analysis.
Best NFL sign-up bonuses
If you're signing up for a new sportsbook for NFL Week 3, here are two of the best welcome bonuses available:
USA: Risk-free bet up to $5,000 plus get a free NFL jersey at Caesars. Claim Now
Canada: Get up to $500 in free bets at Sports Interaction. Claim Now
Atlanta Falcons (+3) at New York Giants pick
After a 0-2 start to the season — and hemorrhaging 80 points in those first two games — it's very easy to be judgmental of the Falcons.
Atlanta got roughed up in Week 1 by an Eagles team that took all summer to scheme-up a game plan that would make Ocean's Eleven jealous, and then traded blows with the Super Bowl champs for three quarters before boners on both sides of the ball led to a 0-20 fourth quarter difference.
The Week 3 situation isn't ideal either, with the Falcons playing its second straight road game against a team coming off a mini bye following last Thursday's heartbreaker in DC.
Atlanta isn't great: We can say that with confidence. But it's not as bad as the early results. The Falcons are working in a brand-new coaching staff and playbooks, which take time to grab hold and gel. They're also still trying to exorcise the ghosts of 28-3 and a culture of collapsing.
New head coach Arthur Smith and offensive coordinator Dave Ragone got the Falcons offense to do a 180 in Week 2, scoring 25 points and putting up 348 yards against an aggressive Bucs defense.
And for as much flak as the Falcons' defense has caught over the past two-and-a-half weeks, New York's stop unit is right there with them in the bottom of the analytics toilet. And that turd stinks even more, giving up 30 and 27 points to Taylor Heinicke and Teddy Bridgewater — two QBs that couldn't carry Matt Ryan's jug of Tide detergent.
When the New York defense buckles — and it will with rookie TE god Kyle Pitts ripping up the middle of the field (N.Y. has allowed 149 yards, two TDs on 16 catches from tight ends) — the G-Men won't be able to keep pace.
It seems like every impact skill player on the Giants' depth chart is dealing with some sort of ailment and Daniel Jones will be joining them soon if he has to keep running for his life, already suffering six sacks behind a line ranked 25th in adjusted sack rate at Football Outsiders.
This spread was as high as Falcons +3.5 earlier in the week but has slimmed to +3 with the vig as high as -120 at some books. If you're curious like me, you'll make sure to bet Atlanta as a field-goal pup before this line dips below the key number.
PICK: Atlanta +3 (-115)
Los Angeles Chargers (+7) at Kansas City Chiefs pick
The Chargers are like kids at a craft table. They have big ideas and infectious energy but never finish what they start and leave a big-ass mess for bettors to clean up.
Los Angeles sits fifth in total yards through two games (416 yards per game) but just 27th in scoring (18.5 ppg), wilting in the red zone like that stalk of celery you forgot about at the back of the fridge.
The Chargers have only three touchdowns in 10 red-zone drives, including scoring one TD on four trips inside Dallas' 20-yard line last week. If L.A. was able to crack pay dirt on just half of those series, it would be putting up almost 26 points per outing. And if not for a few questionable miscues and soft penalties that negated scoring chances, that production would be even higher.
This is another team undergoing a massive transition in coaching staff and strategy, but I believe in Justin Herbert and OC Joe Lombardi. I also believe the Chiefs defense is shit and is the perfect remedy to the Bolts' red-zone funk. Kansas City sits 28th in Red Zone Defense DVOA and has a revolving door installed on the goal line, giving up eight touchdowns in all eight of its opponents' red-zone tries.
Los Angeles holds a warm spot in the heart of NFL underdog bettors and has for a while, going back to the days in San Diego. The Chargers are 12-5-3 ATS as road pups since making the move to La-La Land and are 21-11-7 ATS (66%) as a road dog visiting an AFC West rival (3-1-2 ATS in L.A.) going back to 2000.
As of this writing, a small handful of sportsbooks still have Bolts +7 (-120) on the board. If your bookie is dealing +6.5, perhaps wait for public play on Kansas City to show up by kickoff Sunday and move this line back to the touchdown.
PICK: Los Angeles +7 (-120)
Covers NFL betting analysis
Green Bay Packers (+3.5) at San Francisco 49ers pick
Aaron Rodgers is a great quarterback, but boy is he a petty man.
At this point in his career, with three MVPs, nine Pro Bowls, three first-team All-Pros, and a Super Bowl under his belt, there's not much that lights a fire under Rodgers — except sticking it to his critics.
Rodgers did just that — and said just that — after Week 2's win over Detroit on Monday, atoning for a dismal Week 1 effort in which the Packers were smashed by the Saints 38-3 in a hot-and-sticky neutral-site neutering in Jacksonville.
"I think there's even more (overreactions) than when I started playing. There are so many overreactions that happen on a week-to-week basis," Rodgers told the media Sunday. "So, it's nice to come out, have a good performance and get the trolls off our back for at least a week."
Ah, spoken like a teenage YouTuber.
Let's hope Rodgers is paying attention to the point spread for this Week 3 trip to Santa Clara, with bookies setting Green Bay as a 3.5-point underdog. That's a role not normally associated with the reigning MVP — and in head coach Matt LaFleur's tenure in Green Bay, the Packers are 5-2 SU and ATS when getting the points in the regular season.
The Niners need to check the taps because there's something in the water when it comes to injuries with this franchise, which led 2020 in games missed (non-COVID) with 161.6 — over 35 missed games more than the next most injury-riddled roster.
San Francisco's running backs room is a lonely place with ailments up and down the depth chart and now that rash of injuries has spread to the defense, with key components in DE Arik Armstead, DT Javon Kinlaw, DT Kevin Givens, CB Emmanuel Moseley, LB Dre Greenlaw, and CB Jason Verrett all out or questionable for Week 3 and beyond.
It would seem a methodical offense paced by the ground game and a stout defense would be imperative to slowing down Rodgers and the Packers. I don't know if the 49ers can field that. If they can't, Green Bay could pick up where they left off in the second half of Monday's win and put this game on the arms of the quarterbacks.
We know who Green Bay has: the petty guy. Who does San Fran have again? Oh, right…
PICK: Green Bay +3.5 (-115)
Last week: 3-0 ATS +2.73 units (Risking 1 unit per play)
Season: 5-1 ATS +3.55 units (Risking 1 unit per play)
Where can I bet on the NFL?
You can bet on NFL odds at every online and casino sportsbook, including NFL moneylines, spreads, Over/Under totals, and a ton of NFL prop odds. Head over to our best football betting sites for the top spots to bet on NFL odds in your area.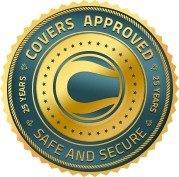 Pages related to this topic