Everyone loves a good revenge story. Hell, Liam Neeson has made a movie career out of it.
From Batman to "The Big Payback" to BuzzFeed clickbait about vengeful exes, we eat up tales of retribution. And as sports bettors, we may enjoy a good revenge spot a little too much.
I've always been cautious when calculating revenge into my wagers, especially when it comes to my NFL betting picks. While the media will muckle on to a revenge storyline with foaming jaws (see: last Sunday Night Football), I question just how much extra a potential revenge plot can push a team.
In college sports, sure. We're talking about 19-year-olds who want to pick a fight if someone scuffs their Yeezys. Revenge is like throwing Jägermeister on the fire with those kids. But for professional athletes, whose livelihoods ride on every snap of the football, revenge may not provide the same ramp-up – and it sure as hell isn't going to carry a team over the spread.
However, every once in a while, there's a loss that sticks so sorely in the craw of a team that they're counting down the days until they can exact their sweet, sweet revenge. That leads us to the Buffalo Bills and my favorite NFL Week 5 underdog picks.
NFL Underdogs Week 5 picks
Click on each pick to jump to the full analysis.
Best NFL sign-up bonuses
If you're signing up for a new sportsbook for NFL Week 4, here are two of the best welcome bonuses available:
USA: Get up to a $2,000 Refund (in free bets) if your first bet loses at PointsBet. New customers only! Claim Now
Canada: Get up to $500 in free bets at Sports Interaction. Claim Now
Buffalo Bills (+3) at Kansas City Chiefs pick
The Bills jumped out to a 9-0 lead in the AFC Championship Game last January and Big Game dreams spiked in upstate New York. But, for anyone who had watched Patrick Mahomes play football, we had seen this movie before.
As predictable as an episode of Scooby-Doo, the Kansas City Chiefs clapped back and outscored Buffalo 38-15 in the final three quarters and shattered the Super Bowl hopes of Bills Mafia like a cheap folding table on a chilly Sunday morn.
That loss has been stewing with the Bills since then, slowly simmering all offseason and now coming to a roaring boil as Buffalo makes the trek back to Arrowhead to play Kansas City as a 3-point road dog on Sunday Night Football.
Not only can Buffalo have its revenge but it can kick the Chiefs when they're down – and boy, are they. Kansas City is 2-2 thanks to the league's worst defense: dead last in DVOA at Football Outsiders and lugging a meaty +0.225 EPA per play into Week 5.
The Bills are on the exact opposite of that scale, with the defense owning an NFL-leading -0.352 EPA per play. Granted, Buffalo's level of competition hasn't been high the past three weeks. But, since losing to Pittsburgh in Week 1, the Bills have flattened their last three opponents by a combined score of 118-21 (including two shutouts) and relish kicking those opponents when they're down.
Not only is Buffalo beating teams but it's beating them like they stole something, and that's getting the job done for bettors laying big piles of points, including a 19-point mountain of chalk versus Houston which the Bills easily scaled less than seven minutes into the third quarter last Sunday.
I harken back to another classic revenge story – this one with a strong football connection – from the catalogues of Adam Sandler flicks: The Waterboy. Just like Bobby Boucher was able to project his vengeance onto opponents, I'm pretty sure the Bills envisioned the red and yellow of the Kansas City Chiefs on every team they've played since that loss in the AFC title game.
Like the Bride landing the five-point palm exploding heart technique on Bill or Inigo Montoya finally getting to tell the six-fingered man where to stick it, the Buffalo Bills will have their revenge this Sunday. And I will have the three points.
PICK: Buffalo +3 (-115)
New York Giants (+7.5) at Dallas Cowboys pick
Things are rarely as bad as they seem in the opening weeks of the NFL season. Well… unless you're Urban Meyer and the 0-4 Jaguars. And while the Giants may be just one game better than the shit show in Jacksonville, that 1-3 record could easily be 3-1 if not for late-game makes and misses on field goals.
New York put together its finest performance since December of last season with an overtime win in New Orleans last weekend and if they can bottle Jabrill Peppers' coin toss energy, the Cowboys are in for a fight.
The Giants offense is clicking, with Saquon Barkley back to breaking the ankles of would-be tacklers and QB Daniel Jones meshing with new targets Kenny Golladay, John Ross, and Kadarius Toney. On top of that, Dallas's defense has a terrible secret: it's not that good.
Takeaways are masking a stop unit allowing 6.4 yards per play (third-worst in the NFL), giving up 0.393 points per play, and 0.84 points per minute of possession. More vital to this matchup is an inability to stop the run, ranked 24th in EPA per rush (0.027) and opponent run play success (44.3 percent).
Dallas may rank No. 6 in rushing yards allowed (81 per game) but that has more to do with its inability to slow down the passing game (31st) than stuff the run (4.7 yards allowed per carry), as opponents would rather pick them apart through the air. Why eat hamburgers when you can eat steak, right?
If the Cowboys can't slow down runs from Barkley and Jones, the G-Men can set the pace and play keep-away from Dak & Co. while also limiting their exposure to a ball-hawking secondary. That won't leave the Cowboys a lot of time to score the points needed to cover this chunky spread.
Dallas has been a divisional favorite of more than a touchdown only 10 times since 2000, going 2-8 ATS in those games. So, snatch up the extra half-point hook on the touchdown with the G-Men.
PICK: New York +7.5 (-125)
Covers NFL betting analysis
Cleveland Browns (+2) at Los Angeles Chargers pick
My third underdog pick was a tough one to shake out this week. But after writing this column for a few years now, I've learned that sometimes you just have to take the best team getting the points that week.
Since we've already taken the Bills, we'll go with the second-best team getting the points: Cleveland.
The Browns were actually 1-point favorites in Los Angeles before the Chargers win on Monday night. Since the Bolts bashed the Raiders, this spread has jumped the fence and climbed as high as Chargers -2.5 before settling in at Browns +2.
Much is being made of Baker Mayfield's problems under pressure, with Cleveland's QB boasting a completion rate of just 33.3 percent when feeling the heat. And boy, do the Bolts love to bring it. Los Angeles has conjured up pressure on 28.5 percent of its opponents' dropbacks through four games, which ranks sixth highest in the league. The Chargers have done so despite only blitzing on 18 percent of those snaps.
The best way for Baker to avoid falling victim to that pressure in Week 5 is to take himself out of the equation. That means handing it off to Cleveland's dynamic duo of Nick Chubb and Kareem Hunt, which leads the NFL in rushing (177 yards per game) and faces an L.A. stop unit ranked 25th in rushing defense DVOA at Football Outsiders.
The Chargers are getting mowed down for 5.3 yards per carry, allow a 50 percent success rate on rushes, and boast a run stop win rate of 27 percent – the fourth-lowest in the land. Those stats are a bit skewed as well, since Las Vegas rushed for just 48 yards on 18 carries in Week 4 but did so with an injured Josh Jacobs and no Peyton Barber.
The Browns' ground and pound will not only flatten this L.A. defense with a physical rushing attack but disarm the Chargers' offense by dominating the football and keeping Justin Herbert parked on the bench. Cleveland is the second-best TOP team in the NFL (34:21) and will punish a Los Angeles line still tender from playing on a short week.
When the Chargers do get the football, they'll face the best defense they've come up against all season. The Browns blasted Minnesota's pass protection last week, recording only two sacks but 10 QB hits and enter Week 5 ranked fourth in pressure rate (30.1 percent) and second in sacks (14).
The Browns have been even better against the run (No. 1 in run defense DVOA), so the weight is on the Bolts' passing game to move the chains. Expect to see a lot of Myles Garrett's monstrous muscles hot on the heels of Herbert – when he finally gets to touch the football.
PICK: Cleveland +2 (-110)
Last week: 2-1 ATS +0.82 units (Risking 1 unit per play)
Season: 10-2 ATS +6.94 units (Risking 1 unit per play)
Where can I bet on the NFL?
You can bet on NFL odds at every online and casino sportsbook, including NFL moneylines, spreads, Over/Under totals, and a ton of NFL prop odds. Head over to our best football betting sites for the top spots to bet on NFL odds in your area.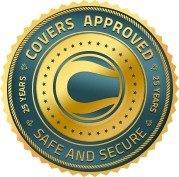 Pages related to this topic