The NBA no doubt was dreaming of a Dallas Mavericks vs. New Orleans Pelicans matchup this season as a showdown of two ascendant superstars - Luka Doncic and Zion Williamson - leading their teams up the West ladder.
Instead, the Mavericks have been brutally inconsistent, while the Pelicans have mostly just been straight-up brutal.
Let's find out which of these teams can gain some traction as we break down this NBA betting matchup with our free Mavericks vs. Pelicans picks and predictions for Saturday, March 27.
Dallas Mavericks at New Orleans Pelicans betting preview
Injuries
Mavericks: Kristaps Porzingis C (Questionable), JJ Redick SG (Out), Nicolo Melli PF (Questionable).
Pelicans: Lonzo Ball PG (Out), James Johnson PF (Questionable), Wes Iwundu SF (Questionable).
Find our latest NBA injury reports.
Betting trend to know
Over is 30-9 in Pelicans' last 39 games overall. Find more NBA betting trends for Mavericks vs. Pelicans.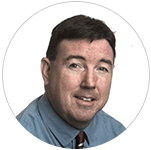 The Mavericks went up as 2.5-point favorites late Friday night at FanDuel, dipped to -1 a couple of times this morning, got back to -2 early this afternoon and are at -1.5 at 5:30 p.m. ET. It's two-way point-spread action with a lean toward the underdog, as the Pelicans are landing 52 percent of bets and 58 percent of money. The total rose from 228.5 to 230, then returned to the opener this afternoon, although the Over is still drawing 70 percent of bets/72 percent of cash.
Check out the
full line movement
for this game
Against the spread (ATS) pick
The Mavericks have been one of the NBA's most mercurial teams this year, making them an extremely frustrating squad to try and handicap. Not only has their team play varied wildly, but the status of perpetually-injured Kristaps Porzingis has been a steady question mark.
Zinger is, obviously, listed as "questionable", hence the thin spread. Given that he played almost 38 minutes in last night's loss to Indiana, and has only played one back-to-back set all season, it seems reasonable to expect Porzingis will sit tonight out.
That leaves Doncic to prop up the Mavs on offense, which he is entirely capable of doing if Dallas can connect from outside when the Pelicans "form a f***ing wall!" in the paint. The Pelicans still allow the third-most 3-point attempts from opponents, forcing the Mavs into a high-variance tilt.
Unfortunately for New Orleans, it also allows its opponents to shoot a league-high 39.3 percent from beyond the arc, contributing to their 28th-ranked defensive rating.
The Mavs have a hell of a lot more to play for than the Pels do right now, and even if Porzingis sits, this spread seems fair given Dallas' impetus, Lonzo Ball's absence, and Luka's ability to create three-point looks at will. If Porzingis somehow does suit up, it becomes a slam-dunk cover.
PREDICTION: Dallas -1.0 (-110)
Covers NBA betting analysis
Over/Under pick
The Pels have been the NBA's best Over team this year, smashing totals at a 68.2 percent clip. That already-stellar number skyrockets at home to an absurd 79.2 percent, which is more or less all we need to hammer this Over.
Even if Porzingis sits, we'd take Doncic and four YMCA scrubs to hit the Over against the Pels' surprisingly-pathetic defense, which will be stretched even thinner by Ball's absence.
The Pelicans' ethos of forcing the three while being terrible at defending it forces their own hand on offense, where they'll meet the Mavs' also-bottom-10 defense (ranked 22nd), possibly without their best rim protector in Porzingis. Zion should have a field day in the paint.
New Orleans has averaged 233 total points in its last 10 home games, absorbing outliers against the Heat and Cavs that failed to crack the 200-point plateau. Pound this Over now before the public bets it up more.
PREDICTION: Over 229.5 (-110)
Prop pick
In addition to being the NBA's best Over team in general, the Pelicans are also tops in the league in first-quarter Overs at 27-16.
They average 30.3 first-quarter points, while Dallas chips in 28.0, putting them pretty much exactly on tonight's 1Q total of 58.0.
In what seems like a coin flip on paper, it's tough not to side with the Over, given New Orleans' track record and their propensity to break the scoreboard at home.
Add in Luka's rested legs, and it seems likely that Dallas will come out of this one firing as well, with both sides performing above-average in aggregate.
PREDICTION: First quarter Over 58.0 (-115)
Mavericks vs Pelicans betting card
Dallas -1.0 (-110)
Over 229.5 (-110)
First quarter Over 58.0 (-115)
NBA parlays
Did you know that if you parlayed today's NBA Mavericks vs. Pelicans picks, you could win $58.14 on a $10 bet?
Use our NBA parlay calculator to create your own parlays and see their potential payouts.
Where can I bet on the NBA?
You can bet on NBA odds at every online and casino sportsbook, including NBA moneylines, spreads, Over/Under totals, and a ton of NBA prop odds. Head over to our best sportsbooks for NBA betting in your area.