The Utah Jazz are making sweet, sweet NBA betting music this season. As of Saturday, the Jazz are not only the NBA's top team at 27-7 SU but also its best bet at 25-9 against the spread.
Those records are bolstered by two winning streaks: an 11-game ATS run between January 8 and January 29 and an eight-game ATS streak that was snapped on February 19 with a 116-112 road loss to the Los Angeles Clippers, where Utah closed as a 1-point road underdog.
Utah's historic ATS run
The Jazz were 18-2 ATS in the 20 games heading into a 114-96 win on February 19, the first of two road stops versus Clippers (failing to cover in back-to-back outings on January 31 and February 2), which ranked as the second-best 20-game ATS stretch in the past 30 NBA seasons. And, depending on the closing spread used for grading Utah's 117-105 win over Detroit on February 2 (-12 or -12.5), that mark could have been 18-1-1 ATS.
The 2014-15 Atlanta Hawks own the top 20-game ATS run in that span, posting a 19-1 ATS mark from December 15 to January 21 (a streak that went 20-1 ATS before coming to an end). Those Hawks also strung together 15 consecutive ATS wins – another NBA betting record.
Utah boasted an average margin of victory of 15.6 points during that 11-game ATS stretch versus an average point spread of -5.5. On the year, the Jazz own an average margin of victory of 9.8 points per game and closed as betting favorites in all but three of their 31 contests.
Can the Jazz keep covering?
As the momentum builds and the bettors get wise to Utah's profitable push (now 21-4 ATS in the past 25 outings), oddsmakers will pad those spreads knowing that public money is coming. And once that money comes in, these spreads can make major moves before tipoff.
Take Utah's most recent eight-game ATS run for example. The Jazz faced an average closing spread of -6.6 but those lines opened at an average of -5.1, moving up 1.5 points per game. Utah opened -3.5 at L.A. Thursday (the first of two road games vs. the Clippers) and jumped to -4.5 before moving to -6.5 upon news that Los Angeles would be without stars Paul George and Kawhi Leonard.
According to Covers Consensus numbers, Utah garnered an average of 57 percent of bets placed during those eight contests, including 60, 57, 69, and 59 percent of bets in four of those outings, despite taking on three of the tougher teams in the Eastern Conference in the Philadelphia 76ers, Miami Heat, and Milwaukee Bucks—as well as the Clippers.
Eventually, there will be a tipping point when public perception pushes the spreads too high, opening up value on the other side of the board. Last Friday's loss to L.A. could have started the dominoes falling, however, that game saw different line movement as past outings due to the available statuses of George and Leonard (Utah opened as low as -2 and climbed as high as -5 before L.A.'s star were given the thumbs up, shrinking this line as low as Jazz +1).
One thing working for Utah backers during this magical season is that the Jazz aren't a very popular team among casual NBA fans. If the Los Angeles Lakers or Boston Celtics had started stringing together ATS wins left and right, you could be sure the public players would be all over it and any value would dry up faster than a ShamWow in the middle of the Utah salt flats.
Looking at the 2014-15 Hawks (another team outside of the NBA public darlings), they opened with a 33-12 ATS record in the first 45 games of the schedule, another NBA betting best.
As Atlanta's streak gained attention from the betting public, however, the spreads grew and the betting bonanza eventually came to an abrupt halt when the Hawks were installed as 17.5-point home favorites versus Minnesota on January 25, 2015, winning the game 112-100 but falling short of that pile of chalk. That tipped off a 1-4 ATS skid for the Hawks, who also faced lofty spreads of -14 and -16 in that span.
Atlanta would finish the season with a 50-31-1 record against the spread, going 17-19-1 ATS in its final 37 games (then falling flat with a 6-10 ATS mark in the playoffs). The Hawks boasted an average margin of victory of +4.5 points per game that season.
Looking at the all-time best bets in NBA gambling history, the 2009-10 Bucks are at the top of the mountain with a 52-28-2 ATS record in an 82-game season (the 2011-12 San Antonio Spurs went 43-22-1 ATS in a 66-game lockout-shortened schedule).
The Bucks, who covered at an incredible 65 percent clip that year, strung together 10 straight covers and went on an 11-0-1 ATS tear between February 19 and March 12. Milwaukee, which went 46-36 SU, owned an average margin of victory of only +1.3 points per game.
Where can I bet on the NBA?
You can bet on NBA odds at every online and casino sportsbook, including NBA moneylines, spreads, Over/Under totals, and a ton of NBA prop odds. Head over to our best-suggested sportsbooks for the top spots to bet on NBA odds in your area.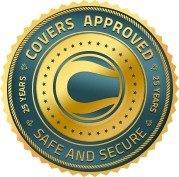 Pages related to this topic