This is my first baseball article for Covers. For those who don't know, I'm a first-five over bettor. Since I've strictly gone with a limited amount of plays and backed mainly the first-five team totals, I've been extremely profitable.
By a limited amount of plays, I'm talking about two small wagers a day and four or five one-unit wagers a week. Over the years, I've learned less is more in sports betting.
Here are our best free MLB prop bets and predictions for Saturday, September 11.
Today's MLB props and picks
Reds Over 2 First Five Team Total (-125)
Since returning to the diamond, Miles Mikolas has thrown four starts, accumulating 17.1 innings of work. In those 17.1 innings, Mikolas has allowed 20 hits, 14 runs, six walks, and two home runs.
In the last 30 days, Mikolas has an xFIP of 4.29 while striking out under 18 percent of batters. He also walked 7.7 percent of batters and struggled to induce ground balls while allowing 31.7 percent line-drive contact and 43.9 percent hard contact.
Against his last 44 lefties, Mikolas has a .380 wOBA and ISO of .162. The Reds lineup is expected to have five lefties who all have consistent numbers recently against left-handed pitching. As a unit, the Reds offense has a .248 ISO and a wOBA of .353 behind Jonathan India, Tyler Naquin, Nick Castellanos, Joey Votto and Eugenio Suarez, who have all hit right-handed pitching with ease recently.
Two runs gets us the push and three runs gets us the win.
Covers MLB betting analysis
Mets Over 1.5 First Five Team Total (-125)
Yesterday's Mets offensive explosion was led by the Yankees' fielding. Still, the Mets put the ball in play, and when you put the ball in play, good things happen.
Since returning from the injured list, Corey Kluber has an xFIP of 5.65 while walking 13.5 percent of batters. He's also struggling inducing ground balls and has allowed 35 percent hard contact against his last 37 batters.
Right-handed batters have a wOBA of .489 with an ISO of .368 in their last 25 plate appearances against Kluber. As of late, the Mets offense has broken out against righties with a team ISO of .240 and wOBA of .361 for the projected lineup. Righties like Pete Alonso and Javier Baez could be in for a field day.
It takes a bloop and a blast for the Mets to cash this bet in the first five innings.
Adam Duvall Over .5 Home Runs (+275)
I'm not trying to bore you here. Let's go with a fun home-run prop for Saturday night. If this hits, I know you'll be coming back for more next week!
The Marlins will send out Elieser Hernandez for the start against the Braves. He's left over 90 percent of runners on base this year and really hasn't been terrible. The walks are low and the strikeouts are high. However, when a batter connects, it's usually a homer.
Hernandez has allowed nine home runs in 32.1 innings this season (equating to 2.51 home runs per nine innings) and there's no bigger threat to hit a home run than Adam Duvall, who has an ISO of .463 in his last 72 plate appearances against righties.
MLB betting card for September 11
Reds Over 2 First Five Team Total (-125)
Mets Over 1.5 First Five Team Total (-125)
Adam Duvall Over .5 Home Runs (+275)
Picks made on 9/11/2021 at 8:20 a.m. ET
MLB parlays
Did you know that if you parlayed today's MLB prop picks, you could win $111.50 on a $10 bet?
Use our MLB parlay calculator to create your own parlays and see their potential payouts.
Where can I bet on MLB props?
You can bet on MLB props at every online and casino sportsbook, including MLB player props, derivatives, and a ton of other MLB prop odds. Head over to our best-suggested sportsbooks for the top spots to bet on MLB props in your area.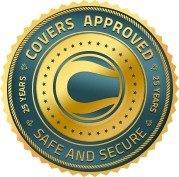 Pages related to this topic