The 2021-22 NBA season tips off on Tuesday night and although there are only a pair of games on the NBA betting board there are plenty of juicy player prop bets to dig into.
The first game of the night is a rematch of last year's thrilling Eastern Conference finals between the Brooklyn Nets and Milwaukee Bucks while LeBron James and the Los Angeles Lakers host Stephen Curry and the Golden State Warriors in the second matchup.
Here are our best free NBA daily player props for opening night on Tuesday, October 19.
NBA player props for October 19
Picks made on 10/19/2021 at 10 a.m. ET.
Click on each pick to jump to the full analysis.
Best NBA bonuses
If you're signing up for a new sportsbook for the 2021-22 NBA season, here are two of the best welcome bonuses available:
USA: Tip-off special: New users get 75/1 odds on any team to win on the first two nights of the season at FanDuel. Claim Now
Canada: First-time depositors will get a 100%-matched free bet (up to $400) at Betvictor. Claim Now
Kevin Durant Over 4.5 assists
The big offseason news disrupting the Nets and their championship aspirations is the ongoing saga surrounding Kyrie Irving. The point guard has chosen not to get the COVID-19 vaccine and although government mandates would allow him to practice at the Nets private facility and play outside the state in road games, Brooklyn's management has made it clear that he will not participate with the team until he has full-time availability.
We rarely saw Brooklyn's Big Three of Irving, Durant, and James Harden play together last season, but when one of those superstars was out of the lineup, the others typically went off.
Durant is one of the greatest scorers in NBA history but his ability to create is often overlooked. He averaged 5.6 assists per game in his first year with Brooklyn last season while dishing out a career-high 5.9 apg with the Warriors in his previous season. With Irving temporarily out of action, look for KD to emerge as the Nets' second-best passer and take the Over 4.5 on his assists total tonight.
Pick: Kevin Durant Over 4.5 assists (best odds: -120 at DraftKings)
Covers NBA betting analysis
Lebron James Under 24.5 points
The Lakers came up short in their quest for back-to-back titles last year but added another superstar to their squad in the offseason, which will mean more championship expectations — and plenty of drama. Los Angeles traded for future Hall of Famer Russell Westbrook, giving them another do-everything rim attacker and ball-handler to complement LeBron James.
Westbrook had mixed results during the preseason, including going just 4-16 from the field in two games against the Warriors, but this is a guy who averaged 19 field goal attempts per game last year and isn't exactly known for his conservative shot selection.
Even in his 19th year in the league. LeBron is still one of the best players in the World, but he has become less of a go-to scorer with Anthony Davis in the lineup, and Westbrook will cut into his usage rate as well. Keep in mind that in four regular-season games against Golden State last year, he averaged 20.5 points per game, scoring 22 points on two occasions and putting up 19 points in the other two contests.
It's also worth mentioning that King James seems to take on less of a scoring burden at the beginning of the year, scoring 22 or fewer points in his first three games last season, and scoring 23 points or fewer in three of his first four games to begin the 2019-20 campaign.
Pick: Lebron James Under 24.5 points (best odds -135 at DraftKings)
Jordan Poole Over 18.5 points
Although All-Star shooting guard Klay Thompson still isn't ready to make his highly-anticipated return to the Warriors, Golden State might have found its short-term solution next to Steph Curry.
Jordan Poole was extremely impressive during the preseason, averaging 21.8 ppg on 51/36/87 shooting in just 22.8 minutes per game. That included a pair of contests against the Lakers where he dropped 46 points in 44 minutes.
If you think Poole's usage will wane now that games actually matter, keep in mind that he played very well down the stretch last season, scoring 20 points in three of the Warriors' last four regular-season games — and Golden State won all of them to grab the No. 8 seed.
The Warriors' second-leading scorer last season was Andrew Wiggins, but with coach Steve Kerr telling reporters that his conditioning still needs work, Golden State will need another secondary scorer to emerge and help Curry. Look for Poole to be that guy on opening night.
Pick: Jordan Poole Over 18.5 points (best odds: -106 at FanDuel)
NBA parlays
Did you know that if you parlayed today's NBA player props in a single-game parlay, you could win $52.02 on a $10 bet?
Use our NBA parlay calculator to create your own parlays and see their potential payouts.
Where can I bet on NBA player props?
You can bet on NBA player props at every online and casino sportsbook, including player Over/Under totals, double-doubles and a ton of other NBA prop odds. Head over to our best basketball betting sites for NBA player prop odds in your area.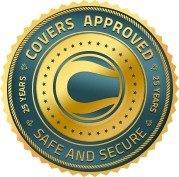 Pages related to this topic