That distant thud you heard on Monday evening was Steph Curry crashing back to Earth. The eight-time All-Star scored just 16 points in Game 5 of the NBA Finals against the Boston Celtics, as he shot just 7 of 22 from the field and 0 of 9 from beyond the arc.
It was the first time in 233 games that Curry had failed to make at least one 3-pointer, coming just three days after he turned in the greatest postseason performance of his career.
The Warriors still managed to pull off a 104-94 win thanks to huge contributions from Andrew Wiggins and Klay Thompson, but the question on everyone's mind heading into Game 6 is whether Curry will bounce back.
Can the NBA Finals MVP favorite shake off the rust and deliver another signature outing worthy of his Hall of Fame resume, or will Boston's suffocating defense continue to stymie Steph?
I've examined the matchup closely and have the three best NBA free bets for Steph Curry's Game 6 production.
NBA Finals 2022 Steph Curry player props for June 16
Picks made on 6/14/2022 at 6:00 p.m. ET.
Click on each pick to jump to the full analysis.
Steph Curry Game 6 player props
The odds widgets below represent the best odds currently available for each betting market at regulated sportsbooks.
Bombs away
Game 5 was proof that Curry is indeed mortal. The two-time MVP missed point-blank shots, runners, midrange jumpers, and long-range bombs. It was, quite simply, a terrible, horrible, no good, very bad game.
However, don't expect Curry to suddenly change his approach after laying an egg on basketball's biggest stage. The 34-year-old sharpshooter intends to keep on firing away on Thursday.
"I'm not afraid to go 0-for-whatever because I'm going to keep shooting and taking shots that you normally feel like you can make," Curry told reporters after Game 5. "And I've responded well when I've had games like that from the 3-point line."
That much is true. One game after going 1-for-6 against the Toronto Raptors on November 21, Curry shot 6-for-11 against the Philadelphia 76ers. One day after shooting 2-for-10 versus the Dallas Mavericks on January 25, he shot 6-for-10 against the Minnesota Timberwolves.
Going back even further to the last game he was blanked from deep on November 8, 2018, Curry made 29 of his next 56 3-point attempts (51.8%).
"What the hell do you mean 'figured him out?' One game because he missed, all of a sudden they figured him out? That is just idiotic."

—@stephenasmith is not buying that Steph's poor shooting was because of Boston's defense, rather than Curry was just having a bad game. pic.twitter.com/I7gkxTc08a

— First Take (@FirstTake) June 14, 2022
Steph truly does come back stronger after dismal performances, and there's every reason to believe he'll make five or more treys on Thursday. After all, he's already equalled or surpassed that mark 10 times in the 2022 playoffs, including in four of his last five games.
Even though Curry missed all nine of his heaves in Game 5, he never stopped gunning and, more importantly, he never stopped believing in himself. Now it's time for you to put a little faith in Steph too.
Pick: Over 4.5 made threes (-110 at DraftKings)
Sloppy Steph
Just as Steph isn't about to stop shooting, the Celtics aren't about to stop hounding him relentlessly. Marcus Smart, in particular, did an outstanding job of face-guarding Curry in Game 5, picking him up as soon as he crossed half court. His ruthless intensity only resulted in a single turnover on Thursday, but that total was something of an outlier for Curry, who averaged 3.2 turnovers during the regular season and is averaging 2.6 in the playoffs.
Curry did an especially poor job of handling Smart's tireless on-ball defense during their two dustups earlier this year. He coughed up the ball six times against Boston on December 17, and produced four turnovers in just 13 minutes on March 16. That number likely would have been even higher if a lower leg injury hadn't knocked him out of the game.
Steph came up limping after fighting for a loose ball pic.twitter.com/hOjIvE2f8k

— Warriors on NBCS (@NBCSWarriors) March 17, 2022
Curry has gone Over 2.5 turnovers 10 times this postseason and will top that mark again on Thursday as the Celtics strive to stay alive.
Pick: Over 2.5 turnovers (-175 at DraftKings)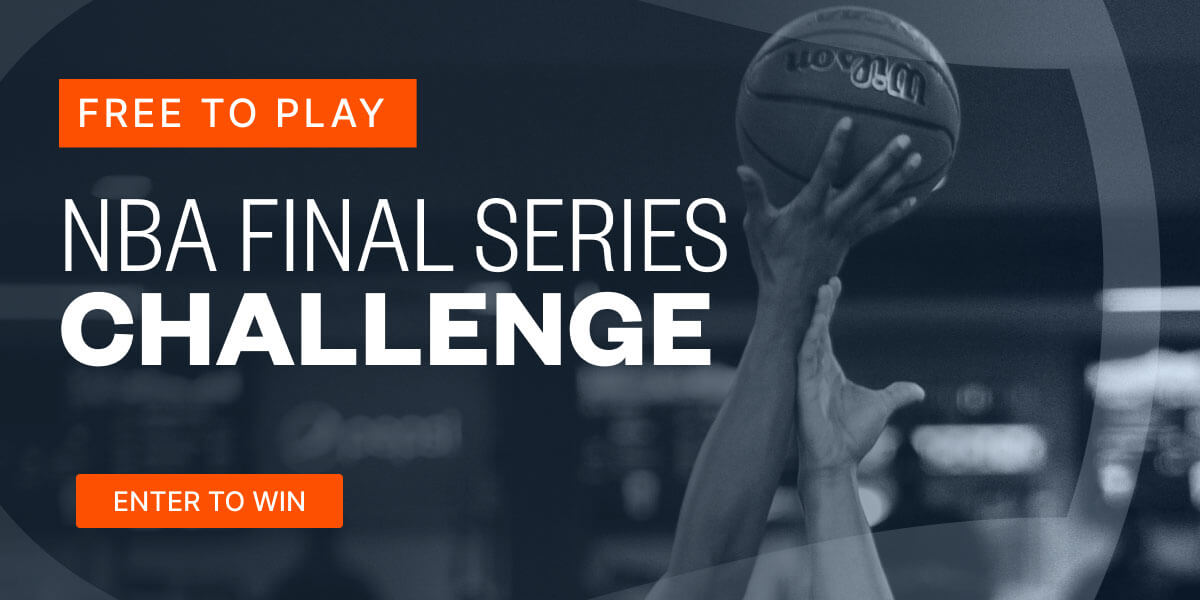 Board stiff
Speaking of outliers, the biggest anomaly in Curry's Game 4 stat line was his 10 rebounds. The two-time scoring champ is averaging just 5.1 rebounds this postseason and has only grabbed 10 boards or more twice in his past 48 games. Steph didn't necessarily do a better job boxing out on Friday, as he was simply in the right place at the right time as the Celtics and Warriors combined to shoot just 42% from the floor.
Steph's production changed dramatically in Game 5, as the two teams shot better and the Celtics kept a body on Curry at all times. He consequently pulled down just three rebounds, which is far more consistent with his average and in keeping with what bettors should expect on Thursday evening.
The Celtics entered the playoffs as the superior rebounding team, and that's been the case during the NBA Finals as well. Boston owns a +12 rebounding differential after the first five games of the series and has the height, size, and athleticism to keep Curry from crashing the glass.
Pick: Under 5.5 rebounds (-105 at FanDuel)
Pages related to this topic