Klay Thompson was the NBA's ultimate feel-good story during the regular season. The five-time All-Star emerged from two grueling years of rehab to average 20.4 points, 3.9 rebounds, and 2.8 assists per game while bolstering the Golden State Warriors to a stellar 52-29 record and the third seed in the Western Conference.
Thompson scored 30 points or more five times, and put an exclamation point on the 2021-22 campaign by dropping 41 points on the New Orleans Pelicans in the final game of the year. It was a fairy tale ending for a player who missed back-to-back seasons while recovering from a torn ACL and Achilles.
Although Thompson had had his moments in the postseason as well, his performance has dropped off sharply in the 2022 NBA Finals. The three-time champion is hitting just 30.3% of his shots and is coming off an abysmal showing in Game 2 in which he went 4-for-19 and scored just 11 points.
Will Thompson rediscover his mojo in Game 3 on Wednesday, or is he in for another rough shooting night against the Boston Celtics' elite defense? We've examined the matchup closely and have the three best free NBA bets for Klay Thompson's Game 3 production.
Be sure to also check out Jason Logan's full betting analysis for Game 3, as well as Rohit Ponnaiya's favorite player prop picks.
NBA Finals 2022 Klay Thompson player props for June 8
Picks made on 6/7/2022 at 10:00 a.m. ET.
Click on each pick to jump to the full analysis.
Klay Thompson Game 3 player props
The odds widgets below represent the best odds currently available for each betting market at regulated sportsbooks.
More of a sprinkle than a splash
The Warriors would never have won three titles from 2015 to 2018 without Thompson, but on Sunday night it felt like they won in spite of him. Not only did the 32-year-old miss 15 shots – including seven from beyond the arc – but he also turned the ball over twice. Warriors head coach Steve Kerr did his best to help Thompson find his groove by playing him for much of the fourth quarter, but it hardly helped, as he missed three shots and had a fourth blocked.
Klay Thompson really struggled in Game 2 of the NBA Finals ????

11 points
4-of-19 FG
1-of-8 3PT
1-of-13 on contested shots
2 turnovers pic.twitter.com/zcsCMT0Fm3

— ClutchPoints (@ClutchPointsApp) June 6, 2022
The Celtics deserve some credit for running Thompson off the line, but he's also just looked out of sorts. Klay has been missing shots he normally makes and passing up shots he normally takes. It's been a head-scratching turn of events, and it's led to Thompson being something of a non-factor thus far in the series.
Thompson's projected point total of 19.5 is in keeping with his season (20.4) and postseason (19.1) averages, but it ignores the fact that he's looked like a different player since the NBA Finals began. It also ignores the fact that he has a pair of understudies in the wings who aren't afraid of the spotlight.
Jordan Poole proved as much in Game 2 when he scored 17 points in just 23 minutes. His 39-foot 3-pointer at the end of the third quarter wasn't just the shot of the game, it was also a reminder of what a player looks like when he's fully locked in. That's a look we have yet to see from Thompson.
Jordan Poole beats the Q3 buzzer!

The @warriors end Q3 on a 19-2 run ???? pic.twitter.com/jsPrjwODaK

— NBA (@NBA) June 6, 2022
Gary Payton II also flashed the same steely gaze on Sunday. Appearing in his first game in nearly a month, "Young Glove" scored seven points and dished out three assists while playing the kind of balls-to-the-wall defense that first earned him an NBA paycheck. His intensity helped change the game as he played with a single-minded sense of purpose we haven't seen from Thompson since the Western Conference Finals.
Thompson deserves his place in history as one the game's greatest shooters, but, for now at least, he appears to be stuck in a rut. Fade Klay on Wednesday and count on big things from his eager replacements.
Pick: Under 19.5 points (-120)
Ain't in the paint
Thompson's lack of aggression has also spilled into the paint. The two-time All-NBA selection pulled down just three boards in 30 minutes on Sunday, and has now recorded three rebounds or less in each of his last five playoff games.
It's not as though Boston has been dominating the glass, either. The Celtics rank just seventh among all postseason teams in rebounds per game (42.7), and are 11th in opponent rebounds (42.4). There have been plenty of opportunities, Thompson simply hasn't been seizing them. Continue to fade Klay's rebounding totals until he shows a greater willingness to mix things up with the big boys.
Pick: Under 3.5 rebounds (+122)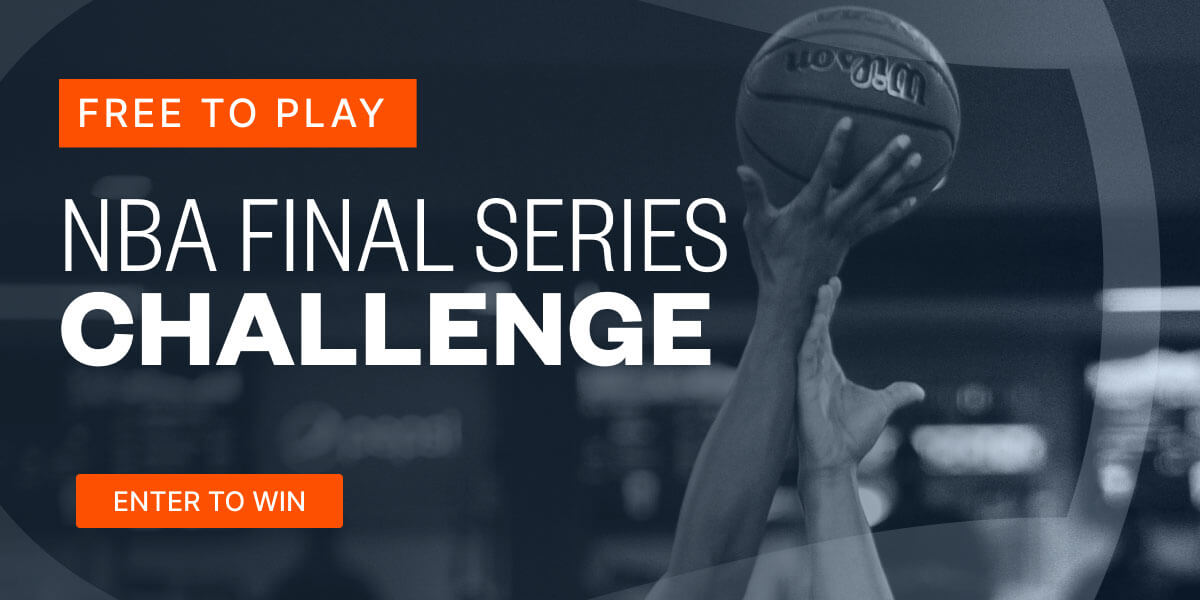 A passing fancy
Thompson has never been a reluctant passer, but he's become even more generous with the rock lately. The Washington State alum is averaging 31 passes per game in the NBA Finals, which is up nearly four passes a game from the previous rounds despite playing fewer minutes. It's also up significantly from his averages during Golden State's last three playoff runs from 2017-19.
What Klay Thompson's doing right now - after two years off - and knowing he won't be the Klay we all are accustomed to seeing until at least the fall - is my favorite storyline of these playoffs. So selfless. I love Klay Thompson.

— Rex Chapman???????? (@RexChapman) June 6, 2022
It's unclear whether Thompson's many misses are affecting his ability to pull the trigger, but we do know for certain that he's looking for teammates at an unprecedented rate. He's had three dimes or more in three of his last five games and that trend should continue on Wednesday evening.
Pick: Over 1.5 assists (-200)
Pages related to this topic