A sizzling start and a feverish finish to the opening game of the NBA Finals took basketball bettors on one wild ride. We strap in again for Game 2 between the Boston Celtics and Golden State Warriors tonight.
Boston drew first blood in the Finals, roaring back with an epic fourth quarter to win Game 1 by 12. Bookies are bracing for Golden State to respond in kind, installing the home side as a 4-point favorite Sunday night.
Check out our free NBA betting picks and predictions for Celtics at Warriors in Game 2 of the NBA Finals on June 5.
Celtics vs Warriors Game 2 odds
This odds widget represents the best odds available for each betting market from regulated sportsbooks.
Following Game 1, the Warriors opened as 4-point home favorites for Game 2 and have been bet up to -4.5 at most markets. The total for Game 2 Over/Under number hit the board at 215.5 and after some up-and-down movement, has settled on that original total as of Sunday morning.
Use the live odds widget above to track any future line movements right until tip-off and be sure to check out the full NBA odds before betting to ensure you get the best number.
Celtics vs Warriors Game 2 predictions
Predictions made on 6/5/2022 at 10:15 a.m. ET.
Click on each prediction to jump to the full analysis.
Celtics vs Warriors Game 2 info
• Location: Chase Center, San Francisco, CA
• Date: Sunday, June 5, 2022
• Tip-off: 8:00 p.m. ET
• TV: ABC
Celtics vs Warriors NBA Finals odds
Celtics: -190
Warriors: +160
Celtics vs Warriors Game 2 betting preview
Key injuries
Celtics: Robert Williams C (Questionable).
Warriors: Otto Porter F (Questionable), Gary Payton Jr. G (Questionable), Andre Iguodala F (Questionable).
Find our latest NBA injury reports.
Betting trend to know
The Under is 10-4 in the Warriors' last 14 games following a double-digit loss at home. Find more NBA betting trends for Celtics vs. Warriors.
Celtics vs Warriors Game 2 picks and predictions
Our side and total predictions are based upon our analysis of the line and total in this game. Our best bet is our favorite pick across all markets.
Spread analysis
One thing was clear coming out of Game 1: No bet is safe.
Both sides held 15-point leads and the contest was bookended by two offensive anomalies, with the Warriors making 7 of 13 threes in the first quarter, and the Celtics firing 9-for-12 from beyond the arc in the fourth frame.
Perhaps those looking for any links between Game 1 and Game 2 should stay to the middle two stanzas to get a grasp on what these teams are bringing to the table, beyond the ability to suddenly catch fire from outside.
And in those middle quarters, we saw both teams flex their defensive muscles. In the second quarter, Golden State cooled off from that furious first quarter and Boston adjusted on Stephen Curry, pressuring him to move the basketball and the other Warriors didn't answer the call, often missing wide-open looks.
In the third, the Dubs' defense dialed up the pressure on the Celtics' stars, forcing five turnovers and holding Boston to 7 of 19 shooting coming out of the break. Jayson Tatum was 1-for-6 from the field in the third quarter (0-for-3 from 3-point range) with two turnovers, part of a dismal 3-for-17 performance in Game 1.
The big difference was that when the stars struggled, the Celtics' support staff showed up. Boston got just 36 combined points on 13-for-40 shooting from Tatum and Jaylen Brown, while the remainder of the starting lineup fired a collective 20-for-27 from the floor, including half of those makes coming from deep. Toss in five triples from backup guard Derrick White and Boston beat Golden State at its own game: depth.
The Warriors, on the other hand, didn't have a backup plan for when Curry's hand went cold. Klay Thompson finished a lukewarm 6-for-14 with 15 points, Draymond Green was a dismal 2-for-12, and super-sub Jordan Poole played like a backup with a rotten 2-for-7 night and bad efforts on the defensive end as well.
Part of the problem — and this is going to sound strange — was Curry's hot start to the game. Steph shot 7 of 9 in the opening frame, including six triples, while the next two busiest shooters for the Warriors — Andrew Wiggins and Green — combined for 10 field goal attempts in the opening 12 minutes. Thompson was 2-for-3 in the opening frame and Poole took just one shot.
That lack of offensive rhythm for everyone not named Stephen Curry hurt when he hit the bench or when Boston pressured the ball out of his hands in the second quarter. The rest of the Dubs were suddenly seeing open looks but shooting on somewhat cold legs — a contrast to Golden State's usual all-around offensive approach, with four guys averaging at least 16 points and a bench that leads the playoffs in production.
Depth is the Dubs' greatest edge in this series and while things trickled out differently in Game 1, we expect a return to the norm after an opening game abundant with anomalies. This veteran squad doesn't dwell on down spots, with Golden State going 4-0 straight up and 3-1 against the spread off a loss in the postseason.
Prediction: Warriors -4 (-112 at FanDuel)
Over/Under analysis
After Curry's initial wave of triples in the opening quarter, Boston did a great job getting inside his shorts and taking away his shot. From there, the rest of Golden State's shooters whiffed. The Warriors missed from long range and also took plenty of bad shots, getting away from a free-flowing motion offense we've all come to admire.
Golden State amassed 24 assists on 39 made field goal attempts, a downtick from its playoff best 66.6% assist rate. And as bad as the Warriors shot, credit goes to Boston's elite defense for gumming up the works.
The Warriors also played well defensively, namely Andrew Wiggins' work on Tatum. Golden State bugged Tatum and Brown enough and put the weight on the Celtic's support staff — and unfortunately for Dubs bettors, they showed up. But it's not a terrible game plan, and with some tweaking on certain matchups (like Al Horford), I expected Steve Kerr to clamp on the C's stars and see if the other guys can rise to the occasion again.
Considering a grand total of 40 long balls were made in Game 1, the 120-108 final score didn't blow away the closing 214.5-point total by all that much (13.5 points). The series opener saw an overall pace rating of 93.5 and that tempo dipped to 86.0 in the fourth quarter.
The Celtics' late surge and fiery fourth quarter allowed them to win a shootout over the Warriors — a style of play everyone said they needed to avoid. With two of the top defenses tightening the bolts and things calming down from deep, I'm buying into a lower-scoring finish Sunday night.
Prediction: Under 215.5 (-110 at bet365)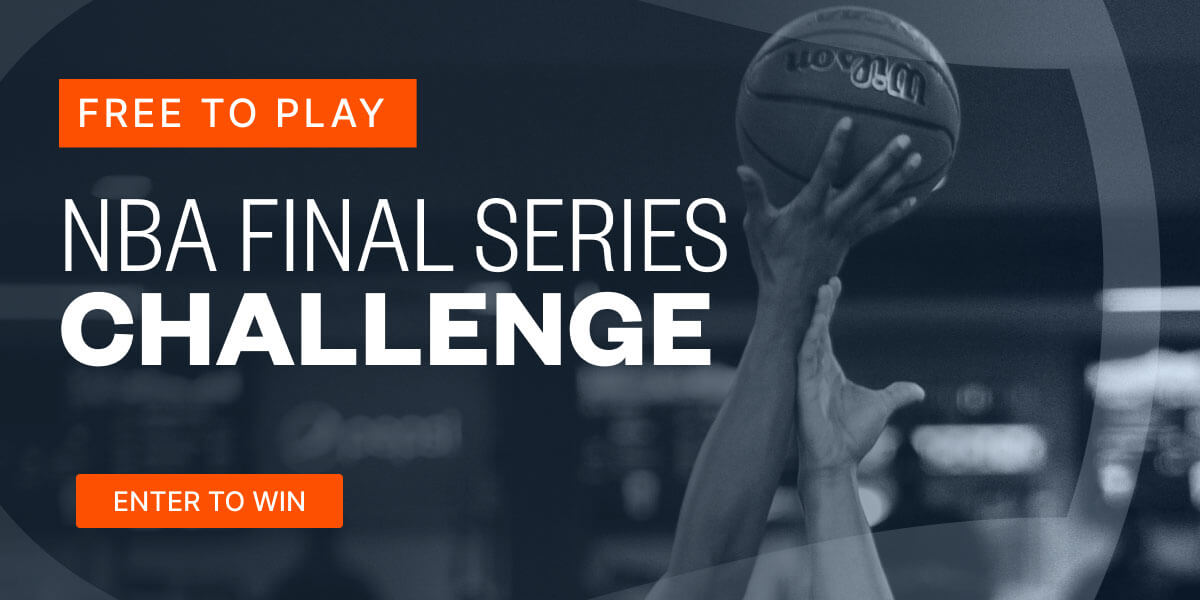 Best bet
Boston's biggest adjustment in Game 1 was how it defended Curry after he torched it with triples in the opening quarter.
Curry scored 21 of his total 34 points in those 12 minutes forcing the Celtics to put extra pressure on the Warriors' point guard, leaving Curry little room to keep that hand hot. Boston won't roll the dice in Game 2, and I expect it to crack down on Curry with pressure and force him to put the ball on the floor or dish it off.
Dallas ran a similar approach to slowing up Steph in the conference finals, which turned Curry into a distributor. He averaged 7.4 assists in that series, including assist totals of 11, eight, and nine in the final three games.
Curry wrapped with just five assists in Game 1 of the Finals, as his teammates couldn't convert on open looks and the offense didn't have those paths to the paint that Kerr's motion attack is known to generate.
However, Golden State is the ultimate "team" and one bad night won't shake the confidence in those other scorers, who will be on the end of plenty of passes from Curry tonight. We like Steph to top his modest assist total and kickstart the Warriors' scoring.
Pick: Stephen Curry Over 5.5 assists (-113)
Pages related to this topic