Game 1 of the NBA Finals was full of surprises. Not only did the Boston Celtics beat the odds by pulling off a 120-108 win, but they did so despite an abysmal showing from leading scorer Jayson Tatum. The three-time All-Star finished with just 12 points on 3 of 17 shooting from the floor and went over 20 minutes in the first half without making a bucket.
It was easily one of Tatum's worst postseason shooting performances, but it hardly mattered, as the Celtics outscored the Warriors by 24 points in the final frame thanks to a relentless 17-0 run.
Will Tatum bounce back on Sunday? Better yet, does Boston even need him to light up the scoreboard to win? We've examined the matchup closely and have the three best free NBA bets for Jayson Tatum's Game 2 production.
Be sure to also check out Jason Logan's full betting analysis for Game 2.
NBA Finals 2022 Jayson Tatum player props for June 5
Picks made on 6/03/2022 at 1:00 p.m. ET.
Click on each pick to jump to the full analysis.
Jayson Tatum Game 2 player props
The odds widgets below represent the best odds currently available for each betting market at regulated sportsbooks.
Don't throw in the towel on Tatum
Great players seldom have two bad games in a row, and that's especially true of Tatum. Who could forget Boston's first-round series against the Brooklyn Nets in 2021 when he followed up a nine-point clunker with a 50-point masterpiece? Tatum shot 16 of 30 in that outing as he led the Celtics to an emotional 125-119 win at home.
Jayson Tatum's playoff career-high 50 PTS leads the Celtics past the Nets in Game 3 ???? pic.twitter.com/cnIgZbqBpK

— NBA on TNT (@NBAonTNT) May 29, 2021
More recently, Tatum followed up a subpar 10-point performance in Game 3 against the Milwaukee Bucks with a 30-point explosion in Game 4. Two weeks later, he rebounded from another 10-point outing in Game 3 against the Miami Heat with a 31-point eruption in Game 4.
Tatum backers can also take solace in knowing that other rival superstars have struggled in Game 1 scenarios against the Warriors, only to bounce back afterwards. Memphis Grizzlies point guard Ja Morant missed 17 shots in Game 1 of the Western Conference Semifinals, but stormed back to score 47 in Game 2. Similarly, Dallas Mavericks star Luka Doncic had just 20 points in Game 1 of the Western Conference Finals, but scored 40 points or more in each of his next two starts.
There's every reason to believe Tatum will also have a significantly better stat line on Sunday, especially after he views the game tape and realizes his poor shooting had as much to do with nerves and a lack of aggression as it did with Andrew Wiggins' defensive pressure or the occasional box-and-one the Warriors threw at him.
Tatum made it clear afterwards that Game 1 was an aberration and his coach, Ime Udoka, was quick to agree. "We don't expect JT to have a tough shooting night like that again," he told the press. "I don't know if you attribute it to jitters, some of the defense they were throwing at him, box-and-one, some of those zones. But it shows what we are, which is a team."
Tatum went Over 26.5 points 29 times during the regular season and has leapfrogged that mark 10 times in the postseason. Count on him doing so again on Sunday.
Pick: Over 26.5 points (-120)
Too good to pass up
Tatum has never averaged more than 4.4 assists per game over his five-year career, but he looked like the second coming of Magic Johnson in Game 1 as he set an NBA record with 13 dimes in his Finals debut. It was a dazzling display from a player better known for hitting daggers than hitting open teammates.
Jayson Tatum Finals debut:

— 13 assists, the most ever in a Finals debut

— 3-17 shooting, the 2nd worst FG% ever in a Finals debut with that many shot attempts pic.twitter.com/Rou9ckop8b

— StatMuse (@statmuse) June 3, 2022
"I had a bad shooting night," Tatum told ESPN afterwards. "I just tried to impact the game in other ways. We're in the championship. We're in the Finals. All I was worried about was trying to get a win, and we did."
Tatum's Game 1 total is likely due for some regression given the circumstances. Al Horford will almost certainly not hit six 3-pointers again, and the odds are heavily against Boston shooting over 51% from beyond the arc. Simply put, several of the passes that led to buckets on Thursday may not convert into easy makes on Sunday.
With that said, bookmakers have given us a bit of a gift by keeping Tatum's projected assist total at a relatively conservative 5.5. The 24-year-old has already gone Over that number nine times in the 2022 playoffs, including in three of his last four games.
If there's one thing we learned from Thursday night, it's that Tatum clearly trusts his teammates and understands how to set them up for success. Expect him to continue dishing dimes in Game 2, albeit at a slightly lesser rate.
Pick: Over 5.5 assists (-125)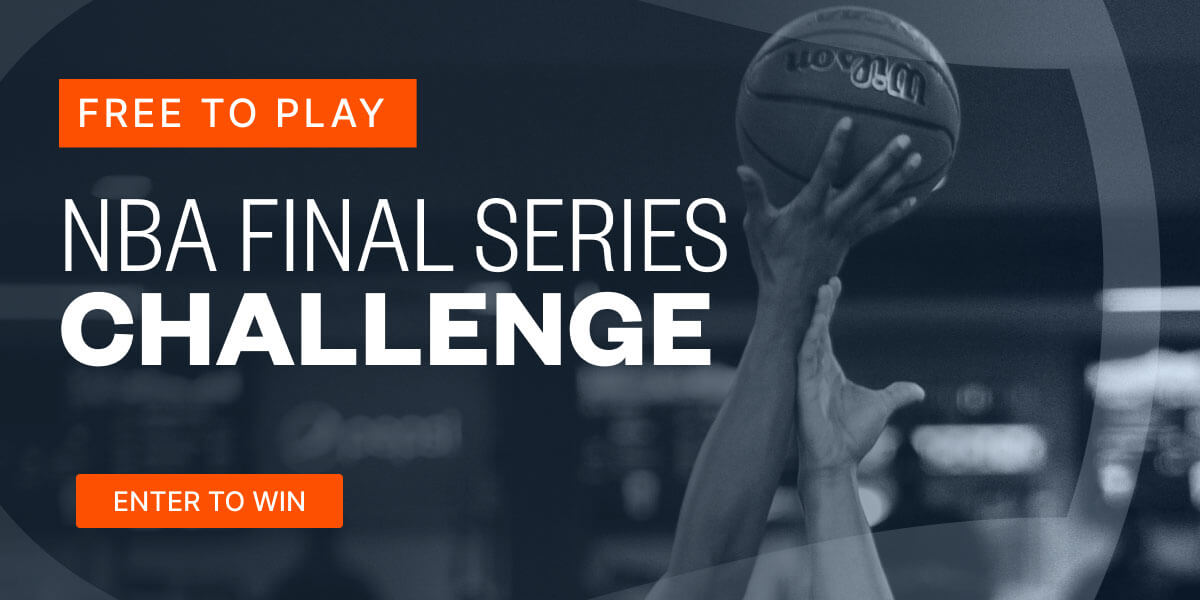 Chairman of the boards
Tatum's shooting wasn't the only thing off in Game 1. The St. Louis native also came up short on the glass, as he pulled down just five rebounds in 42 minutes. It was Tatum's lowest mark in seven games and well below his season (8.0) and postseason (6.6) averages. It was also below his season average against Golden State, as he ripped down 10.0 boards per game in his two meetings with the Warriors in 2021-22.
Golden State deserves some credit for limiting Tatum's activity in Game 1, but rebounding is largely a matter of effort and aggression, and those were two areas in which he was uncharacteristically lacking on Thursday. Expect more focus, more tenacity — and yes — more rebounds, in Game 2.
Pick: Over 6.5 rebounds (-140)
Pages related to this topic