The Atlantis Resort and Casino in Reno, Nevada is once again the first sportsbook in the industry to release season win totals for the upcoming MLB season. Director of race and sports, Steve Mikkelson, has been the first operator to open this market over the last 10 years and had an especially challenging time creating this year's totals, considering Super Bowl Sunday was just five days ago.
Here are the opening 2016 MLB season win totals, courtesy of the Atlantis Resort and Casino sportsbook in Reno, Nevada: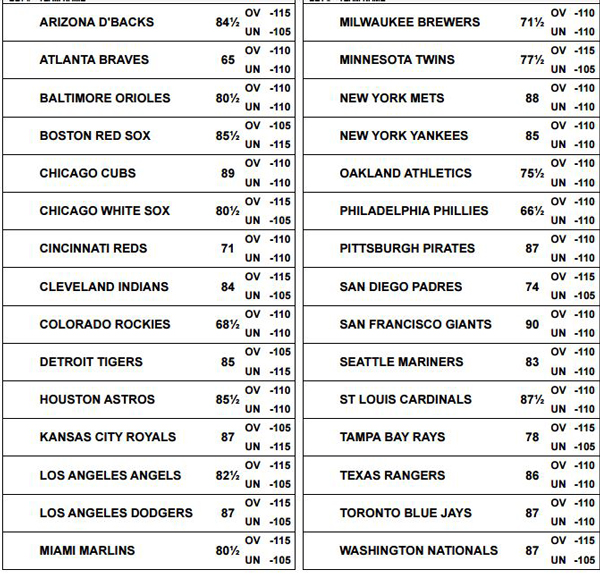 Which MLB team's season win total catches your eye the most? Tell us in the comment section below.