The Golden State Warriors have the edge in experience and offensive depth in the NBA Finals, but the Boston Celtics are showcasing a much more impactful intangible en route to a 2-1 series lead: Hustle.
Boston bullied, bumped, and battled its way to a win at home in Game 3, holding off Golden State's trademark third-quarter surge and eventually wearing down the Warriors for a 116-100 victory.
Oddsmakers opened the Celtics as 3.5-point favorites for Friday's Game 4 — a line that jumped as high as -4.5 with the health of Warriors star Stephen Curry in question.
Here are our free NBA betting picks and predictions for Warriors vs. Celtics on June 10.
You can also check out Rohit Ponnaiya's Game 4 player prop picks for more great bets!
Warriors vs Celtics Game 4 odds
This odds widget represents the best odds available for each betting market from regulated sportsbooks.
Boston hit the board at -3.5, the same spread we saw for Game 3. But with growing concern over Curry's left foot, bettors got out ahead of any injury updates and grabbed the Celtics. That pushed the Game 1 point spread as high as -4.5 at some markets. The total for Game 4 opened at 215.5 points and slimmed to 214.5 following a grinder of a second half in Game 3 as well as Curry's contributions in question.
Use the live odds widget above to track any future line movements right until tip-off and be sure to check out the full NBA odds before betting to ensure you get the best number.
Warriors vs Celtics Game 4 predictions
Predictions made on 6/9/2022 at 1:20 p.m. ET.
Click on each prediction to jump to the full analysis.
Warriors vs Celtics Game 4 info
• Location: TD Garden, Boston, MA
• Date: Friday, June 10, 2022
• Tip-off: 9:00 p.m. ET
• TV: ABC
Warriors vs Celtics NBA Finals odds
Warriors: +190
Celtics: -230
Warriors vs Celtics Game 4 betting preview
Key injuries
Warriors: Stephen Curry G (Probable).
Celtics: No injuries to report.
Find our latest NBA injury reports.
Betting trend to know
The Warriors are 1-6 ATS in their last seven road games. Find more NBA betting trends for Warriors vs. Celtics.
Warriors vs Celtics Game 4 picks and predictions
Our side and total predictions are based upon our analysis of the line and total in this game. Our best bet is our favorite pick across all markets.
Spread analysis
Game 3 was a perfect reflection of the Celtics' ability to win on both ends of the floor. Boston burst out of the gates, scoring 68 points on 57% shooting in the first half against one of the best defenses in the NBA — a defense that checked them to just 88 total points in Game 2.
But despite holding a 12-point edge at the break, everyone was bracing for the Warriors to come out swinging in the third quarter, as they've done so many times in this postseason. Golden State did just that, actually grabbing an 83-82 lead with 3:45 remaining in the frame. But unlike Game 2, Boston didn't buckle.
The Celtics went from red-hot offense to smothering defense in the remaining minutes of Game 3. They adjusted their switches on the Warriors' high screens and locked down the inside, pushing the Dubs into desperation 3-point chucks with the shot clock dwindling. Just look at the second-half shot chart for Golden State: Outside of a few layups, the Warriors were left with nothing but long-range looks.
That intensity and physicality bled over to the offensive end, where Boston's hustle won 50/50 balls, edged the Warriors on the offensive glass, and jumped on the back of Jayson Tatum, who appeared unstoppable at times, fighting his way to the basket for tough buckets or finding shooters in space on the wing.
The Celtics uglied up the game in the fourth quarter with that style of play, and Golden State couldn't stand it, as the Dubs' free-flowing offense stumbled to a 23-11 loss in the final frame. As a kicker, Curry would hurt his foot diving for a loose ball on a series that was pure chaos — something the Celtics thrived on in the second half.
If you take Curry for his word — as the sportsbooks have with releases of some interesting props — he's going to be on the floor in Game 4. However, if he is slowed at all — like he looked in the fourth — then the Celtics will seek him out and take him to the rim every time. Golden State got burned with over committing on help in Game 3, but may not have a choice but to pad the defense to Curry's side if he's struggling.
There's nothing about Golden State — beyond its legacy — to convince me on taking them as an underdog in Game 4. Boston took the Warriors' 3Q haymaker and kept coming forward, winning with hustle and heart in the championship rounds — perfectly showing why it's the favorite to win the NBA Finals.
Prediction: Celtics -3.5 (-115 at BetMGM)
Over/Under analysis
It was a tale of two halves for total bettors in Game 3, with the Celtics' red-hot shooting in the opening 24 minutes setting the table for an Over finish. However, the second half did all it could to make those Over backers sweat, dropping the pace rating from 100.0 to 89.0, including 84.0 in the fourth quarter.
The Game 4 total saw a reaction to the Over result with an opener of 215.5, but early money trimmed a full point from that number, with the total sitting at 214.5 as of Thursday afternoon.
The Warriors have to toughen up without the basketball after getting bullied on defense Wednesday. Spotting the Celtics 68 points in the first half ain't going to fly with Steve Kerr, and he could opt to play guys like Otto Porter and Gary Payton Jr. more over Jordan Poole in order to beef up the defense for Game 4.
The Celtics cleaned up their turnover troubles on Wednesday after coughing the ball up 18 times for 33 points against in Game 2. Boston posted just 12 turnovers and the Warriors milked a mere 17 points from those mistakes. Golden State still outpaced Boston in terms of fastbreak buckets, but not having those giveaways spark the Warriors' transition keeps the game at a controlled tempo.
The foul count continues to be low compared to previous series, with the officials letting these teams go at it for the most part. Game 3 saw 30 points on 39 free throw attempts and a total of 40 personal fouls. So far, the Celtics and Warriors have scored a collective 81 points from the stripe with the clock stopped (27 FTM per game) versus a combined average of 36.1 points from the foul line in the first three rounds of the playoffs.
Prediction: Under 214.5 (-105 at PointsBet)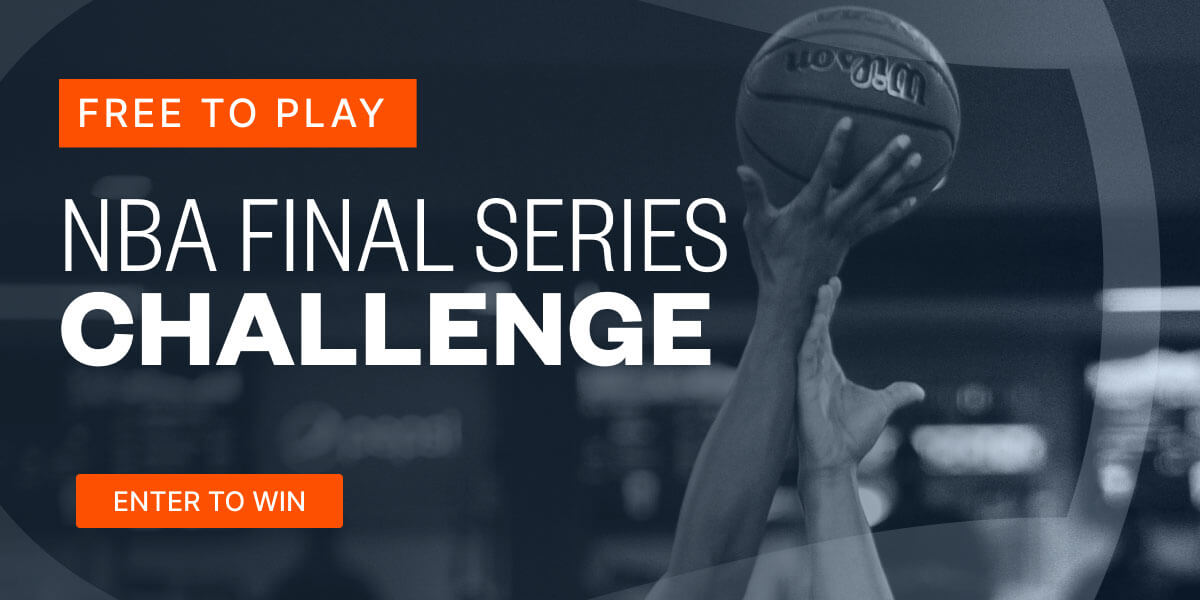 Best bet
This spread is ballooning a bit due to Curry's injury, making it a two-possession game. While close contests are few and far between in this postseason, the Warriors are not to be taken lightly.
That said, Golden State has been shite on the road in the playoffs. Wednesday's loss in Boston dropped the Dubs to 3-5 straight up and 2-6 against the spread as visitors during the tournament, burdened with a -7.5 average margin in those eight away games.
The short break between games doesn't leave Golden State much time to reassess and rest up from a very physical Game 3, and the Celtics' defense has proven it can take something as beautiful as the Warriors' offense and make it ugly.
Pick: Celtics moneyline (-165 at bet365)