TD Garden was thunderously loud on Wednesday evening during Game 3 of the NBA Finals, but if you listened closely — very, very closely — you could hear the unmistakable sound of hearts skipping a beat as Golden State Warriors fans watched Steph Curry writhing in agony on the court.
The two-time MVP was injured with 4:12 remaining in the fourth quarter when his left leg was crushed by Boston Celtics forward Al Horford while diving for a loose ball. Curry could be seen cursing and wincing in pain as he remained glued to the hardwood for more than 30 seconds following the collision.
Draymond Green says he picked up his 6th foul pushing someone off Steph Curry when he heard Steph's scream.

Here's the play where Curry's leg got rolled up on late in Game 3 of Warriors-Celtics:pic.twitter.com/MMZCJD84sz

— ClutchPoints (@ClutchPointsApp) June 9, 2022
The incident was eerily similar to a moment in mid-March, when Curry sprained his foot during a run-in with Marcus Smart. That particular injury kept him out of action for 12 games, but Curry was insistent afterward that his latest ailment is far less severe.
"Obviously, [I'm] in some pain, but I'll be all right," Curry told reporters. "We'll see how it responds. Not much other to say. I don't feel like I'll miss a game. Take advantage of these next 48 hours to get ready."
Will Steph be able to bounce back in time to save the Warriors' season and maintain one of the top spots as a Finals MVP betting favorite, or will his latest injury prove to be too much to overcome? We've examined the matchup closely, and have the three best free NBA bets for Steph Curry's Game 4 production.
Be sure to also check out Jason Logan's full Game 4 betting analysis.
NBA Finals 2022 Steph Curry player props for June 10
Picks made on 6/9/2022 at 1:00 p.m. ET.
Click on each pick to jump to the full analysis.
Steph Curry Game 4 player props
The odds widgets below represent the best odds currently available for each betting market at regulated sportsbooks.
Mild Curry
Google "Steph Curry leg" and you'll instantly get 904,000 results. Some of the pages document Wednesday night's setback, of course, but most relate to the recurring ankle injuries Curry suffered early on that threatened to derail his career — and greatly diminished his earning power.
It's the reason Curry still wears protective ankle braces to this day, and why the injury he sustained in Game 3 is likely to affect him more than most players. After all, it wasn't just another spritely guard who fell upon Steph's fragile leg, it was Al Horford, a 6-foot-9, 240-pound behemoth. The force of the blow caused Curry to scream in agony the moment he made impact, and left Steph clearly favoring his right foot as he exited the arena over an hour later.
It's likely the Warriors would sit Curry for a game or two if this injury had occurred during the regular season, but this is the NBA Finals, so Steph will suit up yet again. It's an admirable approach, and something we've come to expect from our heroes, but expecting Curry to be at the top of his game is foolhardy. That's why it's so surprising that most sportsbooks have set the Over/Under on Curry's point production at a robust 29.5.
Even when he was fully healthy, Curry was averaging just 26.8 points per game this postseason, and he had gone Under 29.5 points in 10 of his 19 playoff games, including Game 2 in San Francisco. Two days of rest and rehabilitation will certainly help to improve his current condition, but the Celtics will also have two days to consider how to take advantage of his weakened state.
Expect Smart to be especially physical in Game 4, and to bully Steph every chance he gets. That kind of unrelenting pressure will be enough to slow down Curry and to hold him to well below 29.5 points on Friday night.
Pick: Under 29.5 points (-120 at FanDuel)
Board silly
Curry's projected rebounding total is something of a gift from bookmakers. Not only does it brazenly ignore his current injury status, but it's also notably above his season (5.2) and playoff (4.9) averages. Digging a little deeper, Curry has averaged just 5.3 boards in 131 postseason appearances and has only topped 5.5 rebounds per game in nine of the 26 series in which he's played.
It's reasonable to expect Curry will still make an impact in Game 4, but bettors shouldn't expect him to suddenly morph into the second coming of Dennis Rodman. Ride the Under as Boston continues to use its tremendous size and athleticism to control the glass.
Pick: Under 5.5 rebounds (-165 at DraftKings)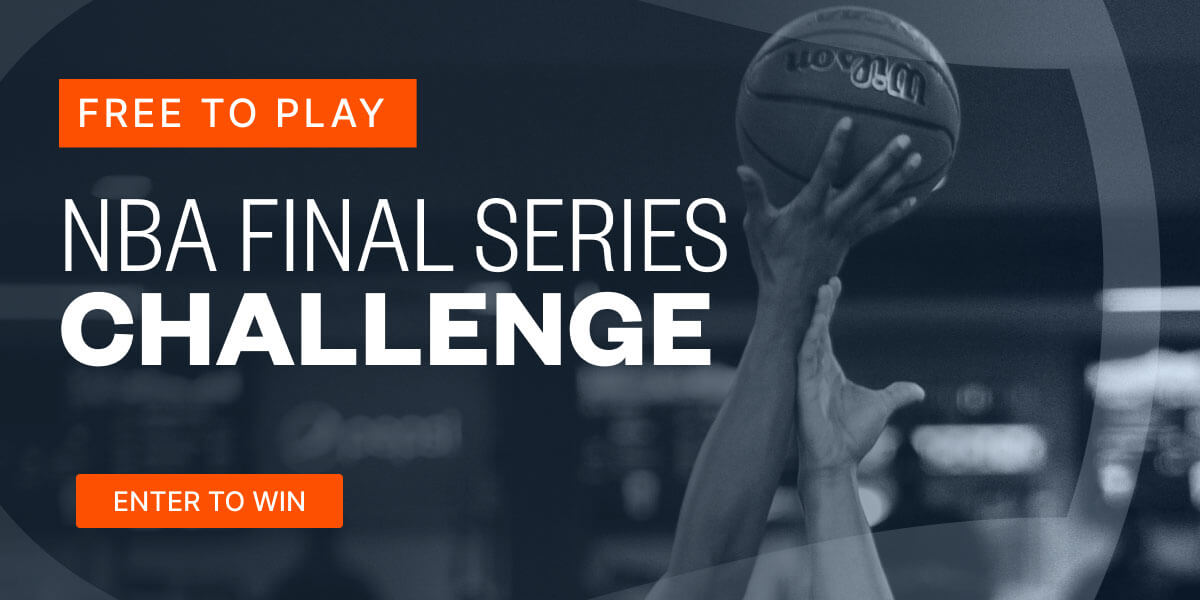 Running on empty
One of the reasons Curry is so deadly is because he's constantly in motion. He runs up and down the court at breakneck speeds, he runs around multiple screens per possession, and he runs to the rim with reckless abandon. Add it all up, and he averages a staggering 2.64 miles per game. That's one of the top marks in the league, and it goes a long way in explaining why he's able to gain just enough separation to fire off 19.1 shots per game.
3?0? pic.twitter.com/8LEh2nCFNh

— Golden State Warriors (@warriors) June 9, 2022
Curry will still run on Friday, but he won't run amok. He's likely to be a beat slow getting to his favorite spots and will find Smart — and others — waiting for him, eagerly anticipating his arrival. That additional pressure will limit Curry's shooting volume and will turn him into a facilitator instead.
The good news for the Warriors (yes, there's a little bit of that), is that Curry has flourished as a passer throughout his career. He's averaging 5.8 assists per game this postseason and has topped 4.5 dimes 12 times in the 2022 playoffs, including in five of his last seven outings. Count on Curry finding his teammates early and often in Game 4.
Pick: Over 4.5 assists (-165 at FanDuel)