Even before Daniel Craig's final turn as James Bond hit the big screen last fall in "No Time to Die," talks swirled about who would be his successor in the big-ticket franchise.
Next 007 odds have been available in certain markets for years and with Craig officially hanging up his license to kill, Tom Hardy had emerged as the betting favorite to take over the iconic role. That has since been thrown in flux. Hardy is no longer the betting favorite and the franchise may be looking to go even younger than those who do currently top the board as it's reported that producers are seeking an actor in their 30s, perhaps in their early 30s, which would eliminate Hardy and a host of others from consideration.
Here are the latest odds to be the next 007 and a few of the rumored actors to succeed Daniel Craig as James Bond.
Odds to be the next James Bond
| Actor | Odds to succeed Daniel Craig as 007 |
| --- | --- |
| Henry Cavill | +200 |
| Idris Elba | +400 |
| Rege-Jean Page | +450 |
| Tom Hardy | +500 |
| Chiwetel Ejiofor | +650 |
| Aidan Turner Luke Evans | +1,200 |
| James Norton | +1,200 |
| Jamie Dornan | +1,200 |
| Cillian Murphy Tom Hiddleston | +2,000 |
| Jamie Bell | +2,000 |
| Michael Fassbender | +2,000 |
| Richard Madden | +2,000 |
| Sam Heughan Theo James | +2,000 |
| Callum Turner | +2,500 |
| Lashana Lynch | +2,500 |
| Tom Hopper | +2,500 |
| Daniel Kaluuya | +3,300 |
| Harry Styles | +3,300 |
| Jack Lowden | +3,300 |
| Mahershala Ali | +3,300 |
| Riz Amed | +3,300 |
| Sope Dirisu | +3,300 |
Odds courtesy of Ladbrokes on August 17, 2022
Will Henry Cavill be the next James Bond?
He's already played Superman, so will Cavill add Agent 007 to his resume? While recent news that producers want to skew younger may seemingly disqualify him — or put him on the outside edge of consideration — all you need to do is look at him and you can see why he ought to be in the running.
Cavill, 39, is chiseled and ridiculously handsome without looking soft. Just go and re-watch the Mission: Impossible - Fallout bathroom fight scene as a theoretical audition tape for a more rough-and-tumble Bond. Great mustache, too. And while he played second fiddle to Tom Cruise's Ethan Hunt, Cavill has the right physical presence and smooth charisma to headline the next run of Bond films.
Producers are also apparently eyeing someone taller than 5-foot-10 and Cavill fits the bill at 6-foot-1.
Fun fact: Cavill was apparently in consideration to follow Pierce Brosnan as Bond in "Casino Royale," according to director Martin Campbell, but was almost too young at 22 years old.
Will Idris Elba be the next James Bond?
When it comes to star power, acting ability, the requisite good looks, and the fact that he just legitimately looks like he can kick ass, Elba seems like a great choice. However, Elba, who recently starred in The Suicide Squad, is 49 and about to turn 50 next month. Becoming the new face of the Bond franchise in his early-to-mid-50s would be tough, especially with the multiple movies he would be expected to make, the various other projects he has on the go, and the series' declaration that it is going to go younger.
It would be foolish to place any wagers on Elba at this number unless the directive changes drastically and focuses on an aged Bond in the twilight of his career, though that would feel somewhat redundant after the most recent few Craig films dealt directly with similar themes. The right time for Elba to take the reins would have, interestingly, been in 2006 when Craig first portrayed 007 in "Casino Royale."
It also doesn't help that he's apparently walked away from consideration just this week.
Will Rege-Jean Page be the next James Bond?
The 34-year-old rising star has been soaring up 007 odds boards and now sits at +450. As a person of mixed-race background, Page would be the first non-white actor to play Bond but oddsmakers certainly seem less concerned about that than some fans.
Page has the acting chops and height and is closer to the preferred age to play Bond for the next several installations compared to some of his peers. Plus, his ability to play a polished ladies' man is pretty evident for anyone that's even seen clips from "Bridgerton".
Page was also recently linked to star in a reboot of "The Saint" — the British mystery spy thriller of the 60s, which just happened to star Roger Moore before he took on the role of Bond.
Will Tom Hardy be the next James Bond?
Shortly after Craig said "I'd rather slash my wrists" than play Bond again following the filming of "Spectre" in 2015, Tom Hardy has been near the top of the odds board.
The public seems to love Hardy as the next Bond but I don't see it. Sure, he's got the star power, British background, and physicality to play the role but does he have the ability to portray the suave, sophisticated side of 007?
Hardy is also 44, which puts him well beyond the age producers are apparently seeking. And at 5-foot-9, he's shorter than Craig.
Will Chiwetel Ejiofor be the next James Bond?
Ejiofor, a veteran film and stage actor with about as much range as any actor alive, wasn't even on the odds board last fall. And at 45, he may not have a realistic shot at landing the role.
Naomie Harris, who played Eve Moneypenny in the last three Bond films, supported Ejiofor for 007 in a June interview when she was told he was under consideration for the part.
It's not the first time Ejiofor's name has been connected to a Bond movie. The "12 Years a Slave" star was reportedly an option to portray a villain in the follow-up to "Skyfall" that ultimately became "Spectre." Christoph Waltz eventually portrayed Blofeld in that film.
Where can I bet on next James Bond odds?
Next James Bond odds will be offered by some sportsbooks, however, not all may carry these listings. Head over to our best-suggested sportsbooks for the top sports to bet on next 007 odds in your area.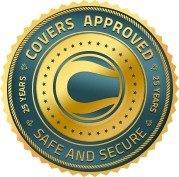 Pages related to this topic