With the latest James Bond blockbuster "No Time To Die" hitting the big screen in Daniel Craig's final turn as the iconic British secret agent, odds to be the next James Bond are taking shape.
Next 007 odds have been available in certain markets for years and with Craig officially hanging up his license to kill, Tom Hardy has emerged as the betting favorite to succeed him at +250. He's followed by James Norton and Rege-Jean Page, who are tied for second at +300.
Here are the odds to be the next 007 and a few of the rumored actors to succeed Daniel Craig as James Bond.
Odds to be the next James Bond
| Actor | Odds to succeed Daniel Craig as 007 |
| --- | --- |
| Tom Hardy | +250 |
| James Norton | +300 |
| Rege-Jean Page | +300 |
| Lashana Lynch | +500 |
| Idris Elba | +800 |
| Luke Evans | +800 |
| Henry Cavill | +1,000 |
| Sam Heughan | +1,200 |
| Tom Hiddleston | +1,200 |
| Aidan Turner | +1,600 |
| Jack Lowden | +1,600 |
| Richard Madden | +1,600 |
| Theo James | +1,600 |
| Cillian Murphy | +2,000 |
| Jamie Bell | +2,500 |
| Daniel Kaluuya | +3,300 |
| Paul Bettany | +3,300 |
| Tom Bateman | +3,300 |
| Martin Compston | +5,000 |
Odds courtesy of Ladbrokes on October 3, 2021
Will Tom Hardy be the next James Bond?
Shortly after Craig said "I'd rather slash my wrists" than play Bond again following the filming of "Spectre" in 2015, Tom Hardy has been near the top of the odds board.
The public seems to love Hardy as the next Bond but I don't see it. Sure he's got the star power, British background, and the physicality to play the role but does he have the ability to portray the suave, sophisticated side of 007?
Yes, he's an actor but in every role I've seen him in — such as "Bronson", "Lawless", "The Dark Knight Rises", "Mad Max: Fury Road", "Legend", "Venom", "Peaky Blinders", "Capone, and "Taboo" — he has a tendency to channel volatile, tough guys that you can barely understand without subtitles.
Will Rege-Jean Page be the next James Bond?
The 31-year-old rising star has been soaring up 007 odds boards and now sits at +300. As a person of mixed-race background, Page would be the first non-white actor to play Bond but oddsmakers certainly seem less concerned about that than some fans.
Page has the acting chops, height, and the right age to play Bond for the next several installations, and his ability to play a polished ladies' man is pretty evident for anyone that's even seen clips from "Bridgerton".
Page was also recently linked to star in a reboot of "The Saint" — the British mystery spy thriller of the 60s, which just happened to star Roger Moore before he took on the role of Bond.
Will Idris Elba be the next James Bond?
When it comes to star power, acting ability, the requisite good looks, and the fact that he just legitimately looks like he can kick ass, Elba seems like a great choice. However Elba, who recently starred in The Suicide Squad, just turned 49. Becoming the new face of the Bond franchise in his mid-50s would be tough, especially with the multiple movies he would be expected to make and the various projects he has on the go.
Will Lashana Lynch be the next James Bond?
I kind of want to see Lynch take over the franchise as the next Bond if only to see the internet burn down. But while Lynch does technically play 007 in the latest Bond movie, it doesn't seem like a long-term commitment as a future Bond.
While going forward with a black and female James Bond would be a bold move, it would also be an unnecessary risk for a franchise that has practically been printing money with the same formula for more than a half-century. And as long-time 007 executive producer Barbara Broccoli said in 2018, "Bond is male. He's a male character. He was written as a male and I think he'll probably stay as a male."
Will Tom Hiddleston be the next James Bond?
Hiddleston had plenty of buzz as the possible next Bond a few years ago before Brocolli shot down those rumors by saying he is "too smug" and not "tough enough". That said, perceptions can change after more than four years — and it was easy to see him wearing a sharp dress shirt on "Loki" while bantering with a female co-star and picture the next 007.
Where can I bet on next James Bond odds?
Next James Bond odds will be offered by some sportsbooks, however, not all may carry these listings. Head over to our best-suggested sportsbooks for the top sports to bet on next 007 odds in your area.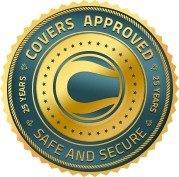 Pages related to this topic