Floyd Mayweather Jr. vs. Logan Paul odds are heating up, with their fight at Hard Rock Stadium in Miami coming up Sunday night.
The Mayweather vs. Paul boxing odds have the undefeated Mayweather (50-0, 27 KOs) as a sizable favorite, though the line shrank in a hurry after he opened at -5,000, with Paul, the YouTuber-turned-pugilist, coming back at big plus money.
This Mayweather vs. Paul fight was originally scheduled for February 20 but was postponed to allow fans to attend. Here are the latest fight odds and prop prices for Floyd Mayweather vs. Logan Paul on Sunday, June 6.
Odds for Floyd Mayweather vs Logan Paul
| Fighter | Current odds (Knockout/TKO only) | Opening odds |
| --- | --- | --- |
| Floyd Mayweather Jr. | -770 | -5,000 |
| Logan Paul | +500 | +1,400 |

Mayweather vs. Paul betting action and line movement report

By Patrick Everson
Latest Mayweather vs. Paul betting action
UPDATE 9:15 P.M. ET SUNDAY: There's been a surprising shift in money over the weekend at Canadian sportsbook Coolbet, though the odds continue to shorten for tonight's Floyd Mayweather-Logan Paul fight. Coolbet opened the bout at the massive price of Mayweather -5,000/Paul +1,400 and was down to -1,000/+600 Friday night.
At that time, the huge underdog Paul was taking 77 percent of tickets and a whopping 97 percent of money.
Now, shortly before opening bell, it's down to Mayweather -714/Paul +500, even though the big favorite is drawing fast-and-furious final-day action.
"Since Floyd's number has come back to Earth, we're seeing a number of people come in late with bets on Mayweather," Coolbet spokesperson Kris Abbott told Covers. "Fifty-eight percent of total tickets and 79 percent of total money are now on Mayweather, in a dramatic reversal from what we saw (Friday). Risk is dropping fast on Logan Paul as people are hitting the Floyd line heavy."
If the fight started right now, the book would win $10,000 on a Mayweather victory and lose $50,000 on a Paul upset, in a bout that's gotten surprisingly strong interest. As of 9:15 p.m. ET, there were about 4,000 tickets on the fight. And again, while the moneyline is miles shorter than its opening price, the favorite is now commanding attention.
"The only thing I can figure is that value is value, and smart bettors know that getting Mayweather at a reduced number – whether adding it to parlays or laying sizable straight bets – is quite likely to be good for their bankroll. The guy opened at -5,000," Abbott said. "Personally, I'm still going nowhere near this gong show, but it does go to show that people will buy the hype and there's certainly a market out there for these events, even if they don't fit in the tidy box that our industry prefers to play in."
Previous Mayweather vs. Paul action
UPDATE 5 P.M. ET SUNDAY: Canadian sportsbook Coolbet saw a huge flip in the action over the course of the weekend. On Friday night, 77 percent of tickets and a whopping 97 percent of cash were on the underdog Logan Paul in this fight. That helped bring the moneyline from the opener of Mayweather -5,000/Paul +1,400 all the way down to Mayweather -770/Paul +500.
But all the late money is on Mayweather, who is now taking 60 percent of tickets and 77 percent of money. The book is a $37,000 loser to Paul and a $10,000 winner to Mayweather.
UPDATE 9 P.M. ET FRIDAY: Much of what there is to say about this spectacle is that there's not much to say. The scheduled eight-round bout between Floyd Mayweather Jr. and Logan Paul is strictly an exhibition, so should the matchup go the distance, there won't be a declared winner. As such, U.S. sportsbook operators don't have Mayweather vs Paul odds on the betting board. You won't find the fight at BetMGM or William Hill US or Circa Sports or DraftKings or PointsBet USA, etc. etc. But that doesn't mean the fight isn't being wagered on elsewhere. Canadian sportsbook CoolBet, like others, recognized the conundrum of the bout not having a declared winner and found a workaround: moneyline wagering in hopes of a knockout/technical knockout, which takes care of the whole "who won" question. CoolBet opened Mayweather a monster -5,000 favorite and Paul a +1,400 underdog on April 22, despite Paul potentially having a weight advantage of 30 pounds or more for the Sunday night fight. By Friday night, two days out, the moneyline had shortened considerably to Mayweather -1,000/Paul +600. "The liability is actually all on Logan Paul," CoolBet spokesperson Kris Abbott told Covers. "Seventy-seven percent of bets are on Paul, and 97 percent of the money. We profit on a Mayweather win at this point. I guess people are taking a chance that Paul stops him." And if there's no stoppage by either boxer, then all bets are refunds. That's the same protocol being followed by Ireland/UK sportsbook Paddy Power.
Floyd Mayweather vs Logan Paul odds analysis
Mayweather is arguably the greatest boxer of all time and hands down the most impenetrable defensive fighter in the sport's history. Even at 18 years the senior of Paul, Mayweather has never truly been hurt inside the ring and doesn't have the wear and tear on his body you'd expect from 50 professional fights.
As for the +500 underdog, Paul has just one "pro" fight under his belt – a spit-decision loss to fellow YouTube star KSI back in November 2019 (six three-minute rounds) – but does have a height and size advantage over the 15-time world champion.
According to sources, the 6-foot-2 Paul must stay below a 190-pound weight limit, while the 5-foot-8 Mayweather can't weigh in heavier than 160 pounds. Paul also enjoys a four-inch reach advantage (76 vs. 72 inches) over the man known as "Money," who was last seen cashing in a $300-plus million payday against UFC superstar Conor McGregor back in August 2017.
This exhibition is being arranged in the same vein as the McGregor fight: a PPV cash grab capitalizing on the popularity of Paul's controversial YouTube channel and legions of followers on social media. Official rules, rounds, times, and any additional bells and whistles have not yet been released.
It will be interesting to track the betting patterns heading into this bout, as both combatants hold a bit of "heel" status with fight fans. Mayweather is highly respected by boxing purists, who have nothing but disdain for Paul as well as his younger brother Jake Paul, who is also trying his hand at the sweet science and recently KO'd former MMA fighter Ben Askren on April 17.
Most casual boxing bettors will be scared off by the big price tag on Mayweather to win outright and will either side with the large plus-money payout, hoping the bigger Paul pulls off the upset, or look for a better return on Mayweather with the props odds, which have started to trickle out.
Adding to this bizarre matchup will likely be a laundry list of modified rules and round times, which could make wagering on Paul vs. Mayweather a bigger headache than it's worth. Be sure to know the ins-and-out of this "dog and pony" show as well as house rules for your respective sportsbook before slapping down any of your hard-earned cash on the June 6 fight.
Floyd Mayweather vs Logan Paul props
First fighter to bleed
| Fighter | Odds |
| --- | --- |
| Floyd Mayweather Jr. | +350 |
| Logan Paul | -600 |
Who will get knocked down first?
| Fighter | Odds |
| --- | --- |
| Floyd Mayweather Jr. | +500 |
| Logan Paul | -900 |
Will fight go the distance?
| Outcome | Odds |
| --- | --- |
| No | -310 |
| Yes | +205 |
Will Floyd Mayweather be knocked down?
| Outcome | Odds |
| --- | --- |
| No | -700 |
| Yes | +400 |
Will Logan Paul be knocked down?
| Outcome | Odds |
| --- | --- |
| No | +250 |
| Yes | -400 |
Floyd Mayweather vs Logan Paul tale of the tape
| Floyd Mayweather Jr. | | Logan Paul |
| --- | --- | --- |
| 44 | Age | 26 |
| 5-foot-8 | Height | 6-foot-2 |
| 160 pounds | Weight | 190 pounds |
| 72 inches | Reach | 76 inches |
| 50-0 (27-0) | Record | 0-1 |
When will Floyd Mayweather fight Logan Paul?
Floyd Mayweather Jr. is scheduled to fight Logan Paul on June 6.
Where will Floyd Mayweather fight Logan Paul?
Mayweather and Paul will fight at the Hard Rock Stadium in Miami. The event will be broadcast on Showtime pay-per-view.
What is the undercard for Mayweather vs Paul?
Jean Pascal vs. Badou Jack will meet in a rematch for the regular WBA light heavyweight title. The two fought in 2019, with Pascal, who hasn't been in the ring since, coming away with a split-decision win. Jack is currently a -300 favorite, with Pascal coming back at +225.
Jarrett Hurd and Luis Arias are also scheduled to fight on the card. Hurd is a massive -1,200 favorite against Arias (+600), who hasn't won a fight since 2017.
The fourth fight on the card will feature former NFL star Chad Johnson, making his boxing debut, up against Brian Maxwell in an exhibition bout. Maxwell has three Bare Knuckle Fighting Championship bouts under his belt and has lost all of them. He lost his only professional boxing fight in February.
How to read boxing odds
The most common way of betting on a boxing match is by picking the overall winner of the bout. With Mayweather being the clear favorite for this fight, his odds have the minus sign (-) in front of them at -2,000. This means that bettors would need to wager $2,000 in order to win $100. A Paul win would pay out much more as he's the underdog at +900. This means that a $100 wager would profit $900.
As we get closer to the fight date, round totals and prop bets will be become available, such as method of victory and round betting.
The odds listed above are in American format, but can easily be converted to decimal or fractional format via our odds converter tool.
Get more boxing betting strategies in our How to Bet section and join the conversation with thousands of serious bettors in our Boxing Betting Forum.
Where can I bet on Mayweather vs Paul odds?
This is an exhibition fight which means books may be selective in their offerings for Mayweather vs. Paul odds. Check out the best sportsbooks available where you live and see what Mayweather vs. Paul odds are available.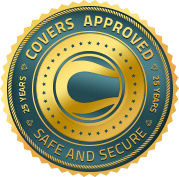 Pages related to this topic