The NBA Finals have been a tough series for sports bettors to shake out. Despite some one-sided finishes, just a single point separates the Golden State Warriors and Boston Celtics as the Finals swing back to San Francisco for Game 5 tonight.
If you can't catch a break with the conventional NBA betting odds, why not explore the massive menu of NBA Finals player props heading into Monday. We help you get the ball rolling, with our best NBA free player props picks for June 13.
Celtics vs Warriors Game 5 prop picks
Click on each pick to jump to the full analysis. Each odds widget below represents the best odds available for each betting market from regulated US sportsbooks.
Celtics vs Warriors Game 5 props
Chef serving it up
Stephen Curry is just adding to his Hall of Fame resume in these NBA Finals, averaging more than 34 points per game and coming off a sizzling 43-point performance in Game 4.
The Celtics can't afford to give Curry an inch and will try to douse the flames on No. 30 by throwing early pressure at the Warriors superstar and trying to take the ball out of his hands. Boston has been married to drop coverage on high screens but when it comes to Curry specifically, the C's need to try hedging to buy the ball defender time to go over the top and take away Curry's long-range looks.
But while Curry may not bury Boston under a barrage of triples in Game 5, drawing that level of attention opens things up underneath and creates clean lanes to the basket for cutters and back screens.
Curry is averaging just 3.8 assists per game versus the Celtics but has the capacity to create easy offense with his passing prowess. He closed the Western Conference finals with an average of 7.4 assists and totals of nine, eight, and 11 in the closing three contests of that series.
As the Celtics clamp down on Curry, the Son of Dell will lean on his teammates to share the load and go Over his assist total for Game 5. Shop around, because this prop number is as low as 4.5 dimes at select sportsbooks.
PICK: Stephen Curry Over 4.5 assists (-167)
Little boards for Big Al
Celtics forward Al Horford was a hero in Game 1, catching fire for a 6 of 8 shooting night from beyond the arc and putting up 26 points in Boston's comeback win. However, since that opener, Horford has seen his minutes dwindle as his defense comes into question against the Warriors.
Horford is a step too slow and not as athletic as frontcourt counterpart Robert Williams III, especially when it comes to closing the space on high screens for Golden State's shooters. Horford is a minus-6.3 over the last three games and has an individual defensive rating of 115.7 – second highest among all Finals players since Game 2.
With that, Ime Udoka has had to pull him from the lineup, most notably in the fourth quarter, and Horford's playing time has plummeted from an average of 39 minutes versus Milwaukee and 37.3 versus Miami to just 29.8 in the NBA Finals.
When Horford is on the court, he's getting pulled away from the paint to defend high screens and isn't in prime rebounding position, averaging only seven boards through the first four games after grabbing double figures in rebounds the previous two series.
I expect Boston to get its heels high above the 3-point arc and that should make Golden State shoot closer to the basket, meaning higher percentage looks and fewer rebounding opportunities. The Warriors had everyone crashing the glass in Game 4, so Horford is in for a battle on the boards.
PICK: Al Horford Under 7.5 rebounds (+110)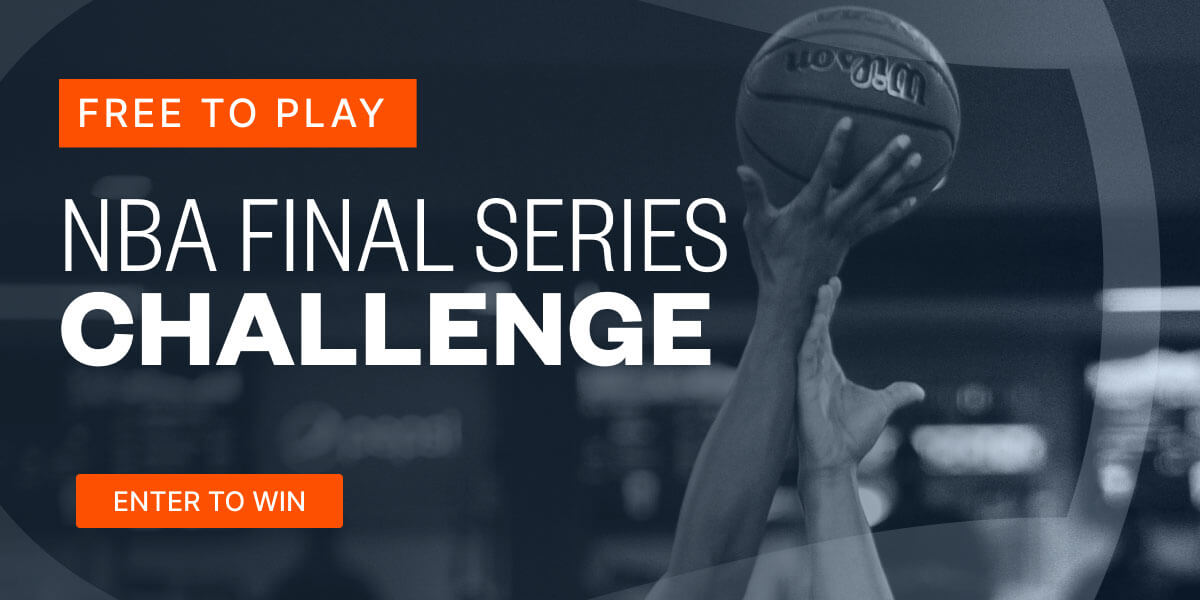 Everybody in the Poole
My futures ticket on Jordan Poole to win NBA Finals MVP is pretty much digital garbage at this point in the series, but that doesn't mean the Warriors' sixth man can't impact the Finals in a big way.
Poole started the series a frigid 2-for-7 for just nine points in Game 1 and has been inconsistent to say the least in the following three games, watching his minutes slim down to 23.3 per game in the finals. But when the Warriors win, Poole's pop off the pine has been one of the reasons why: posting 17 points in Game 2 and 14 points in Game 4.
With Boston having to go after Curry in Game 5, Poole could play a bigger role as an energy guy in the offense, especially with some added space in the interior to get to the rim. He's averaging just 12.5 points versus the Celtics, after scoring 18.4 per contest in the opening three rounds, and there's an emphasis to get other pieces of the Golden State puzzle going in Game 5.
"Being able to kind of catch our rhythm and got a couple of games under our belt this series, I definitely feel like we have an offensive explosion coming, for sure," Poole told the media ahead of Game 5.
His Over/Under point prop for Game 5 is a modest 12.5 but with the Warriors back in the Bay (he averaged 19.4 points in the Chase Center in the opening three rounds) and two days to prep and plan, I like Poole to find his form Monday.
PICK: Jordan Poole Over 12.5 points (-105)
Pages related to this topic