Reply To A Thread
By popular request, we have removed the "reply to a thread" floating button at the bottom of the screen and added a regular text box at the end of every thread page. This is very similar to the text box in the old forum with minor styling & functionality updates.

Hot Forum Topics
We have added a new brick to the Covers Forum's homepage https://www.covers.com/forum. This brick pulls the most active threads across all topics on our forum. We have considered several factors in ranking threads such as:
- Date created
- Number of Views
- Number of Participants
- Number of Likes
- Number of Recent Posts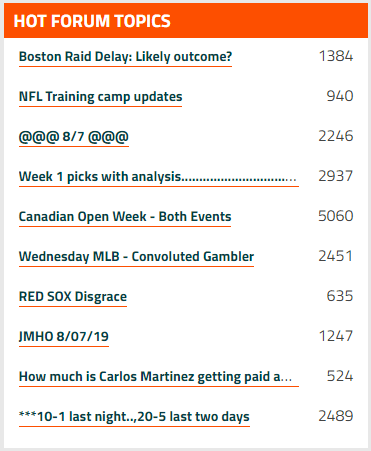 Spam Detection
We have made a number of improvements to our spam detection AI to automatically ban and removed spammy posts. We would still like to give a shoutout to our forum Mods for dealing with the bulk of the work to make sure we are running a spam-free and civil forum.
Winning Starts Here