Experience Montreal's Sports Betting Scene
The confluence of English- and French-speaking residents adds to Montreal's well-established character. Montrealers are an active and passionate bunch, never more so than when their beloved Canadiens take the ice. As Quebec's lone NHL team, betting action on the Montreal Canadiens is brisk — the local betting market is worth an estimated $104 million annually, according to the Canadian Gaming Association. This guide will navigate the how-to's of online sports betting in Montreal.
Sports Betting in Montreal: Easy as 514
Population: 4 million

Sports betting legal age: 18

Online sports betting: Yes

Retail sportsbooks: No

Sports betting revenue: $104 million in Quebec
Montreal's best sportsbooks
How we rate Montreal's sportsbooks
Bonuses and Promotions
Rewards are plentiful these days, but we encourage bettors to read the terms and conditions before claiming any bonus.
Banking and Payout Speed
Speedy processing times for deposits and withdrawals is a significant factor when choosing the right sportsbook.
Key Features
Sportsbooks that offer live streaming, in-play betting and early cash out functionality are considered best bets.
Security and Trust
We only endorse sportsbooks with official gaming licenses and secure, encrypted connections.
Customer Support
Responsive channels manned by real agents is a priority. Questions should be answered quickly and efficiently by reliable sources.
The legal situation in Montreal
Betting on sports is legal in Montreal. Adults aged 18 years and older can place bets at retail and online outlets regulated by Loto-Québec, a provincial crown corporation. However, the proliferation of online sports betting has led many to place their bets with online sportsbooks. Registering and betting at one of these sportsbooks is commonplace these days.
Placing bets at unlicensed sportsbooks is illegal, but these entities operate in a grey area. Trustworthy offshore sportsbooks, plus some from Canada, can operate because they hold licenses from international jurisdictions. We have identified the most-trustworthy outlets and assembled a list of the top Canadian sportsbooks.
Playing Montreal's sports betting lottery
Sports bettors in Montreal can place their wagers with Mise-o-jeu, Loto-Québec's dedicated sports betting lottery product. Loto-Québec is one of the few lottery authorities to offer both offline betting -- think convenience stores and gas stations -- and online betting capabilities.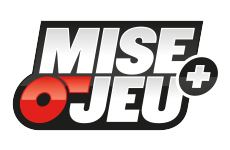 The problems plaguing these provincially run products and services range from poor odds and low betting limits, to no single-game betting capabilities. Many Montrealers have turned to online sportsbooks to satisfy their sports betting needs and preferences. Those entities offer professional customer service, secure banking, significantly better odds, more bet types, and in-play betting, among other benefits.
Montreal sports fans are passionate
Canadiens' bleu-blanc-rouge blood runs deep. The Montreal Canadiens are a franchise steeped in tradition, with a loyal and knowledgeable fan base and an NHL record 24 Stanley Cup championships. When the Habs hit the ice, they hold the collective attention of the city as well as their throngs of fans from across the country. Unsurprisingly, the Montreal Canadiens command the most attention when it comes to sports betting.
The rebirth of the Montreal Alouettes was a boon for the CFL and the city of Montreal, too. Fans revel in the action from Percival Molson Memorial Stadium perched on the slopes of Mount Royal.
The Montreal Impact joined MLS as an expansion team and have solidified a place in the hearts of local sports fans. The boisterous atmosphere coupled with a youthful fan base has the team poised to make a run at the MLS Cup.
Beginner and seasoned bettors alike can count on our betting site reviews page to find the right sportsbook. Each recommendation is backed by the Covers BetSmart System™
Horse racing in Montreal
Blue Bonnets Raceway (Hippodrome de Montréal) was shuttered in 2009 and with it, horse racing on the island of Montreal. The province of Quebec was once the hotbed for harness racing, but now on-track action can only be found in Trois-Rivières.
However, the lack of local horse racing has not prevented Montrealers from betting on the ponies. Online wagering of horse racing is alive and well at betting sites, who provide significant coverage from racetracks around the world. Any of the sportsbooks highlighted earlier within our guide offer a rich betting experience.
Responsible gaming in Montreal
Loto-Québec champions the slogan: "a game should remain a game." If gambling is becoming a concern, people in need can contact a hotline which is confidential, bilingual, free, and available 24 hours a day, 7 days a week.
Sportsbooks to avoid in Montreal
The following sportsbooks are guilty of unsavoury behaviour and using questionable tactics.

Allegations of withdrawal issues
No license information available on site
Poor customer service

Multiple reports of slow payments
Allegations of non-payments
Risk of account closure simply for winning bets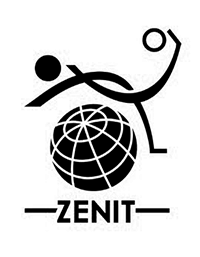 Reports of confiscated winnings
Slow customer support response times
Montreal sports betting FAQs
Adults aged 18 years of age and older are legally allowed to bet on sports.
No. Lottery winnings are considered a windfall. You do not have to pay taxes on winnings.
Yes. Online bets can be placed at any of the sportsbooks mentioned here as well as with Mise-o-Jeu.
No. Players can register with one of the sportsbooks highlighted earlier in the guide.