David Purdum will be doing a series of profile pieces on personalities in the sports betting industry throughout baseball season. Here's his first feature on one of Covers.com's favorite bookmakers, Bob Scucci.

I don't know Bob Scucci, at least I've never met the longtime Vegas bookmaker in person. But I like the stories he tells and the ones that are told about him.
Like the time Scucci arrived slightly underdressed for the annual pari-mutuel committee trip to the swanky level of the Del Mar Thoroughbred Club.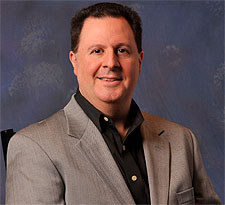 "We're at the airport, and he shows up in shorts, tennis shoes and his Hawaiian shirt," recalled John Avello, sportsbook director at the Wynn. "We're going to the Turf Club at Del Mar; you got to dress up a little, at least a jacket."
After a plane ride spent absorbing jabs about his attire, Scucci hit the gift shops in La Jolla Cove in search of an upgrade. Years later, there's still some debate on whether or not he succeeded in improving his outfit.
"He buys this pair of khaki pants. I think the waist was OK, but the length was about three or four inches too long," Avello said. "Well, we get to the track and tell them that he needs a coat. They supply him with one. So now he's wearing these baggy pants that are way too long and a multi-colored coat. He looked liked like a clown from Barnum Bailey Circus."
Then, there's Scucci's semi-regular golf game with other sportsbook managers like Jay Kornegay of the Las Vegas Hotel & Casino.
"Jay's a very good handicapper on the golf course, too," said Scucci, who tees it up with a 22 handicap. "He's very good at giving me just enough strokes to lose."
Kornegay says that's not always the case, but does acknowledge that, in a golf game between bookmakers, there is plenty of gamesmanship from all sides.
"Negotiating on the first tee is pretty interesting," said Kornegay with a chuckle. "All of a sudden everyone has a bunch of ailments. Actually, it starts on the driving range, where guys will start moaning and trying to stretch out old injuries that are popping up again."
While Scucci's fashion sense and golf game are debatable, his knowledge of the sports betting industry is not.
"I call him for advice more than he calls me," said Kornegay.
Even the NCAA is interested in Scucci's opinion and has had him speak to student-athletes and compliance officers about the ins-and-outs of sports betting on multiple occasions.
"We've developed and worked to strengthen a relationship with the NCAA for 10 years," said Scucci, who made a presentation to student-athletes about sports betting during the West Coast Conference basketball tournament, held at the Orleans Arena. "We both are working toward the same goal, and that is to protect the integrity of the game. I think the NCAA respects the Nevada side of our industry, but isn't necessarily a proponent of it."
The Stardust Years
Scucci, 48, was fast-riser in the industry, following in the footsteps of his mother Theresa and father Bob Sr., who both worked at sportsbooks.
"There were a bunch of independent sportsbooks in Vegas in the seventies and my father probably worked in about all of them," said Bob Jr. with a laugh. "Back then everything was written down, and he'd come home with all these tickets and talk about them at the dinner table."
By the time Scucci started out as a ticket writer at Sam's Town in 1989, he already could calculate moneyline parlays in his head. He also had a great
feel for which way bettors were going to lean.
"A lot of this industry is handicapping the bettors as well as handicapping the games," he said.
His superiors noticed and quickly promoted him to supervisor at the Fremont. In 1992, Scucci became supervisor at the Stardust, kick-starting a 14-year era that he calls the most exciting time of his career.
Before the offshore industry took off in the mid-1990s, there was no question where the opening lines originated – at the Stardust. Mobs of bettors would show up for the Sunday lottery, where Scucci would post the first lines on the planet for the following week's NFL games.
Kornegay was a regular at the Sunday lottery when he was kicking off his career.
"I was new and didn't really know anyone, but just remember being shocked by all the interaction between all parties," Kornegay said. "Some of the interactions were nicer than others, but there were a lot of opinions in that room."
The lottery wasn't Sunday-only event, though. During basketball season, Scucci would arrive at his office at 5:30 a.m. and immediately go to work creating lines for all of the day's action. The goal was to have spreads to offer the bettors who were already lined up by 8 a.m. for the first basketball lines on the board anywhere.
"We'd have four windows open, and the lines would be 10 deep. Minimum bet was a thousand bucks," Scucci said. "We'd call out numbers, like, 'No. 1 to window four.' We'd allow them to make five bets then send them to the back of the line. Every time someone bet, we'd call out the line change. It was incredible, just having that kind of action. That part I really miss."
Scucci said his time posting the first spreads on the market provided him with great insight on how the professional bettors worked. He learned how one professional bettor, who always had the earliest information, was calling university sports information offices and pretending to be a member of the media to find out the scoop.
He watched how the wise guys attempted to manipulate lines, driving them up high at the Stardust in an effort to encourage other sportsbooks to hang even higher numbers.
"All along, the play was on the other side," Scucci explained. "When we figured out guys were doing that, we'd just sit on the number and let them pound at it."
The worst week of his career
Boyd Gaming, which owns multiple Vegas sportsbooks, is in the process of implementing new gaming software. Scucci was working through the bet tracking program recently, looking for safeguards on futures liability when someone brought up the 2000 St. Louis Rams.
Detailed in Chad Millman's book "The Odds," Scucci took a significant amount of action on the Rams at 200/1 to win the Super Bowl that season.
He remembers it well: "Trent Green went down early, Dick Vermeil was in tears … when they said Kurt Warner was going to be the quarterback, I didn't know who he was; thought he was the Seahawks running back. We talked about pushing them up even higher.
"Then, they just started winning and covering," Scucci continued. "It was like Rams and the over became an automatic two-team parlay. That wasn't good."
But it wasn't the worst week of his bookmaking career. That came in 2004, when a slew of NFL favorites covered the spread, cashing multiple 15-team parlays with 20,000-to-1 odds.
"We lost over a million dollars on a 15-teamer in 2004 at the Stardust," Scucci said. "The guy hit in on multiple tickets and cashed out half million dollars. He played the same 15-teamer and kept coming back dropping another $10. It was just one of those weeks when all the favorites hit. It was one of the worst weeks we ever had."