The 2022 NBA Finals tip-off on Thursday with the Boston Celtics facing the Golden State Warriors. They say defense wins championships and that adage has held true this year, with the Celtics and Warriors first and second in the league in defensive rating during the regular season.
Looking at the NBA Finals odds board, that has us fading offense with our favorite player props for Game 1. We're betting on the C's to limit the Splash Brothers while Jayson Tatum will be pressured by an opportunistic Dubs defense.
Here are our best free NBA player prop picks for Game 1 of the NBA Finals on June 2.
Celtics vs Warriors Game 1 prop picks
Click on each pick to jump to the full analysis. Each odds widget below represents the best odds available for each betting market from regulated US sportsbooks.
Celtics vs Warriors Game 1 props
Quieting Curry
The Boston Celtics were absolutely dominant defensively since the start of the new year, holding foes to 102.5 points per game on 42.9% shooting from January 1 until the end of the regular season. That lockdown play has continued in the postseason with Boston allowing just 101 ppg on 43.3% shooting in 18 playoff games.
The Warriors can put the ball in the bucket but they'll find it tougher than usual against this stingy Celtics squad. While Golden State's team total is set at 107.5 (7.0 points lower than their playoff average), Stephen Curry's points total is at 27.5, slightly higher than both his regular season (25.5 ppg) and postseason (25.9 ppg) averages.
In the first round, Brooklyn point guard Kyrie Irving went off for 39 points in Game 1 against Boston but was held to just 15.3 ppg on 37.2% shooting in the final three contests. In the second round, the Celtics limited Bucks point guard Jrue Holiday to 36.4% shooting and in the Eastern Conference Finals, they held Kyle Lowry (albeit a banged-up version) to 9.4 ppg on just 28.6% shooting.
While they likely aren't going to shut down Curry to that extent they should be able to slow him down enough to keep him below this number.
PICK: Steph Curry Under 27.5 points (-110)
Backcourt drought
A big reason for the Celtics' success on defense has been their ability to contest shots on the perimeter. They ended the regular season first in the league in opponent 3-point percentage (33.9%) and have been even better in the playoffs, where they are allowing just 9.8 3-pointers made per game at a 31.7% clip.
It isn't like they've been facing off against poor shooting teams, either, with the Bucks and Heat ranking near the top of the league in 3-point shooting during the regular season.
Now, they'll try to contain two of the league's best outside shooting threats in Curry and Klay Thompson. Thompson went off for eight triples in Golden State's Game 5 victory against the Mavericks and he also hit eight treys in the series-winning game against Memphis in the previous round.
However, when it rains, it pours, for the Splash brother and when he goes dry it can be a drought. Thompson has hit fewer than four 3-pointers in nine of his last 12 games, which has us taking the Under 3.5 on his 3-pointers total on Thursday.
PICK: Klay Thompson Under 3.5 3-pointers made (-135)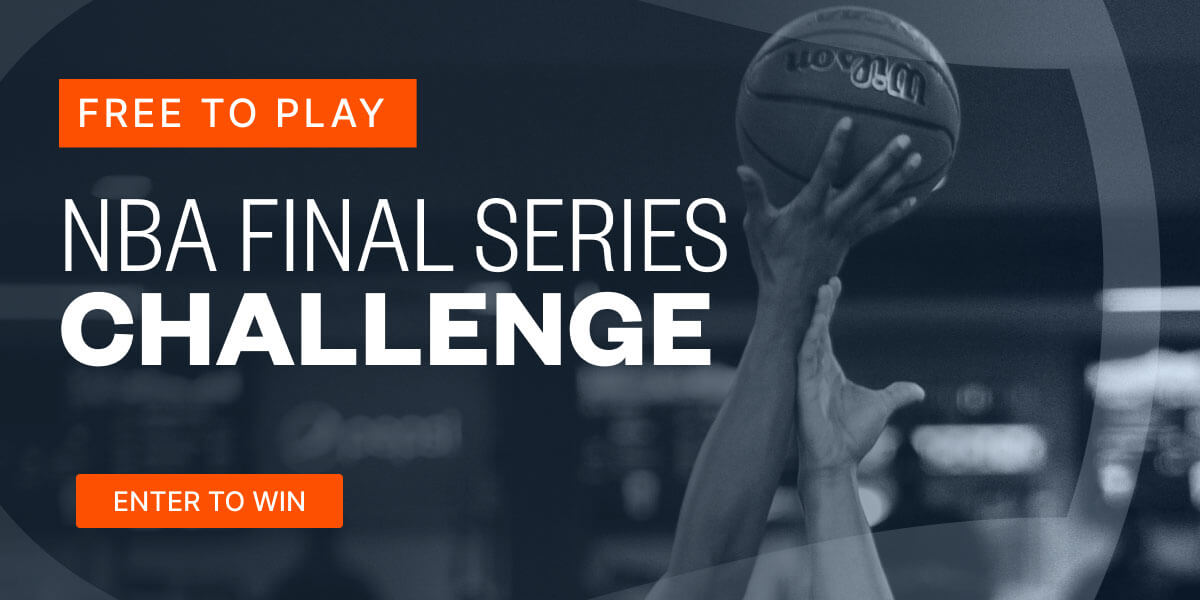 Turnover Tatum
Celtics forward Jayson Tatum has already made three All-Star teams but his play in the postseason this year has catapulted him into superstardom.
Tatum has been carrying Boston's offense during the playoffs, leading the team with 27 ppg and ranking second with 5.9 assists per game. However, that heavier offensive burden has also resulted in more mistakes. The 24-year-old has turned the ball over at least four times in six of his last nine games, averaging 4.9 turnovers per game over that span.
Despite declining a bit during the second half of the season with Draymond Green injured, the Warriors still finished with the second-best defensive rating in the league. They also ranked fifth in the league in opponent turnovers per offensive play (13%). Expect Golden State to force Tatum into making some miscues and take the Over 3.5 on his turnovers total.
PICK: Jayson Tatum Over 3.5 turnovers (-105)
Pages related to this topic