The 150th Open Championship invites 156 of golf's best to the Old Course at St. Andrews, Scotland to play for the chance at hoisting the Claret Jug.
The 2022 British Open field
If you're betting on The Open, this is where you need to start your research before making your British Open picks. We have categorized all golfers that matter for the British Open. We've also added their odds to win, recent form, and some analysis so you can make smarter Open Championship wagers.
This odds widget represents the best odds available for each betting market from regulated sportsbooks in your region. Visit our live odds page for the best odds for golfers at the Open Championship.
Our categories
We've broken down the field into the following six categories:
Favorites
Favorites generally have the lowest British Open odds and are the best in the field. They are priced at the top of the odds board with the highest expectations to win.
Contenders
These golfers are popular names that are likely to be in the mix after making the cut but with a little bit longer odds than the favorites.
Sleepers
Our 2022 British Open sleeper picks are the golfers that are in great form or have the skill set to compete at the Open Championship and will likely be off the radar for most bettors.
Long shots
A long shot to win the Open Championship carries a big risk, but also a big payout potential. These golfers aren't the best in the field but could pull off the surprise upset.
Needs a miracle
These golfers are unlikely to be near the top of the leaderboard during the tournament, but you never know. These are the longest of odds that need to get very, very lucky to have a chance.
Open Championship picks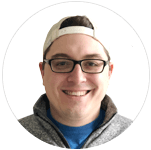 Rory McIlroy outright (+360)
Shane Lowry over Collin Morikawa in R2 (-125)
Aaron Wise over Talor Gooch in R2 (+100)
Pick made July 14
Read the full analysis on these British Open Round 2 picks.

Sleeper Picks & Predictions: Could Louis Strike Again on Familiar Grounds?
By
Ashley Anderson
Louis Oosthuizen (+4,000)
Hideki Matsuyama (+5,000)
Ryan Fox (+8,000)
Pick made July 12
Read the full analysis on these Open Championship sleeper picks
.

A Favorite, a Sleeper, and a Long Shot for St. Andrews
By
Chris Gregory
Favorite: Jordan Spieth (+2,200)
Sleeper: Tommy Fleetwood (+4,000)
Longshot: Robert MacIntyre (+13,000)
Pick made July 11
Read the full analysis on these Open Championship picks.
How is the British Open field made?
The Open Championship is a unique tournament in which any professional or amateur golfer with a handicap of 0.4 or lower can qualify for the field of 156 competitors. In order to qualify, those players must gain entry through regional and final qualifying events. The bulk of the British Open field is given to the exemptions and qualifications below:
Previous Open Champions who are 60 years of age or younger on the last day of the tournament
Previous 10 Open champions
Previous 5 Masters champions
Previous 5 PGA Champions
Previous 3 PLAYERs champions
Previous Open de Argentina champion
Previous Diamond Cup Golf champion
Previous Senior Open champion
Top 50 OWGR golfers as of Week 21.
Top 30 finishers in European Tour's Race to Dubai
Top 30 finishers in PGA Tour's FedEx Cup,
Top 2 finishers of Japan Golf Tour
Top finisher of PGA Tour of Australia
Top finisher of Sunshine Tour
Top 5 not already exempt within current top 20 of European Tour
Top 5 not already exempt within current top 20 of PGA Tour
Top player not already exempt from Japan Tour
Current Amateur champion
Current U.S. Amateur champion
Current European Amateur champion
Current Asia-Pacific Amateur champion
Current holder of Mark H. McCormack Medal
More information on how golfers qualify for the Open Championship can be found on their official site.
Where can I bet on British Open golfers?
With the British Open being the final major of the season, all sportsbooks and betting sites will offer British Open odds. The trick is finding one that is reputable, trustworthy, and has all the bells and whistles you're looking for. Look no further. Check out our recommendations for the best golf betting sites before you deposit and start betting.
British Open field FAQs
The full 2022 British Open field will be finalized on July 10, 2022.
There will be 156 players in the 2022 British Open field.
The British Open field includes the top 50 golfers in the World Golf Rankings.
Pages related to this topic