When Canadian Prime Minister Justin Trudeau called an early election in mid-August, his Liberal party was seen as the clear favourite to win re-election.
However, with Canadians heading to the polls today on Monday, September 20, unpredictable swings in polls across the country have seen huge discrepancies in the odds to win the Canadian federal election. When the odds came off the board early on Monday morning the Liberals were favored as high as -800 by one oddsmaker — while another has Trudeau maintaining a slim -150 to +100 lead on Conservative leader Erin O'Toole on the Canadian prime minister odds board.
Here are the final Canadian election odds and prop bets at various books.
2021 Canadian Federal Election odds
| Party | SIA Odds | William Hill Odds |
| --- | --- | --- |
| Liberal Party | -150 | -700 |
| Conservative Party | +100 | +400 |
| New Democratic Party | +3,600 | +5,000 |
| People's Party of Canada | +18,800 | +50,000 |
| Green Party | +28,300 | +15,000 |
| Bloc Québécois | +28,700 | +15,000 |
Odds as of Monday, September 20, 2021.
Since the Canadian prime minister is the leader of whichever party has the most seats in the House of Commons, you won't see outright odds to be the next Prime Minister of Canada.
Trudeau chose to call a snap election with the goal of securing a majority government for his Liberal Party and the Canadian election odds opened with the Liberals as whopping -1,044 favorites. But early polls (including Mainstreet Research, EKOS, and Nanos Research) indicated that the Conservatives were rapidly gaining ground across the country, with the Liberals losing approximately two projected seats a day.
Less than a week ago, the Conservative Party was actually projected to win the most seats and was the slim favorite at Sports Interaction (SIA), surging to a -140 lead on September 12.
After weeks of being in a freefall, the Liberals' odds have stabilized and they are once again the strong favourites, according to CBC News poll trackers, which gives them a 74 per cent chance of winning the election (57 per cent chance of a minority government and a slim 17 per cent chance at a majority).
The -150 odds that SIA currently has the Liberal Party at translates to an implied win probability of 60 per cent, while -700 translates to a win probability of 87.5 per cent. While the huge variation between the numbers at different books may be partially due to liability, the massive swings in national polls over the last few weeks may play a factor as well.
Regardless, bettors interested in wagering on the Canadian election are best served by shopping around at various books to see which one offers the best value on whichever party they are backing.
Election prop: number of seats
| Party | SIA Seats O/U | Coolbet Seats O/U |
| --- | --- | --- |
| Liberal | 140.5 (-120/-120) | 138.5 (-145/+105) |
| Conservative Party | 135.5 (-109/-127) | 140.5 (-108/-128) |
| New Democratic Party | 34.5 (-103/-135) | 34.5 (-104/-133) |
| Bloc Québécois | 29.5 (-150/+108) | 25.5 (-154/+110) |
| Green Party | 1.5 (-125/-111) | OTB |
All prop odds as Friday, September 17, 2021.
The Liberals currently have 155 seats and, according to the 338Canada electoral model, they are projected to win 146 seats — which is above their current O/U number. The CBC News tracker is even more generous, predicting 155 seats for Trudeau and the Liberals.
The O/U for the seats won by the Conservatives opened at 108.5 in August but has since surged to 135.5. CBC predicts 119 seats for the Tories, while 338 has that number at 127 on election day.
The third main political party in Canada, the New Democratic Party, has seen little movement on the odds board and has an identical O/U of 34.5 seats according to both oddsmakers.
Election prop: percentage of vote
| Party | SIA Percentage O/U | Coolbet Percentage O/U |
| --- | --- | --- |
| Liberal | 32.5 (Over -120/Under -120) | 31.5 (-116/-119) |
| Conservative Party | 32.5 (Over -110/Under -125) | 34.5 (-105/-132) |
| New Democratic Party | 19.25 (Over -120/Under -120) | 19.75 (-118/-118) |
| Bloc Québécois | 6.75 (Over -120/Under -120) | 6.25 (-114/-122) |
| Green Party | 3.1 (Over -110/Under -125) | 3.25 (+100/-139) |
| People's Party | 5.7 (Over -120/Under -120) | 3.75 (-169/+120) |
Although they won the previous election two years ago, the Liberal Party actually received a lower percentage of the popular vote than the Conservatives, who garnered 34.34 per cent of the vote under Andrew Scheer.
CBC poll trackers are projecting that the Liberals will get 31.5 per cent of the popular vote while 338Canada has it at 31.9 per cent, with both numbers just between the Over/Under figures at SIA and Coolbet.
However, CBC has the Conservatives projected to win 31 per cent of the vote while 338Canada has that number at 31.6, both significantly lower than the O/U of 34.5 at Coolbet. With the People's Party of Canada apparently rising in popularity, it will be interesting to see how many voters they will siphon from the Conservative side of the aisle.
Election prop: Liberal majority
| Result | SIA Odds |
| --- | --- |
| Yes | +294 |
| No | -465 |
When Trudeau first won the election in 2015, the Liberal Party won 184 seats to claim a majority government. During the 2019 election, the Liberals won 157 seats, enough to remain in power but 13 short of achieving a majority.
Trudeau chose to call an early election so that he could leverage a supposed position of strength into a majority government and then implement a Liberal mandate. That seemed like a coin flip when odds originally came out, with a Liberal majority government installed at -109.
However, with the Conservatives and O'Toole rising in the polls the payout of a Liberal Majority government soared to +442, before settling on its current number of +294. Interestingly enough, Coolbet is not offering a wager on specifically a Liberal majority but a majority government for whichever party wins the election, with a majority installed at +495 and a minority at -1,000.
Where can I bet on election odds?
As the Canadian Federal election is a niche market, you may have to shop around to find a sportsbook that offers odds. Check out the best Canadian sportsbooks available where you live and see what election bets they have available.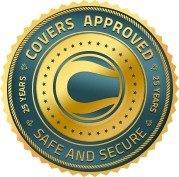 Pages related to this topic