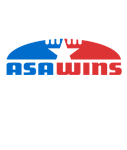 College Football Power Rankings: Week 15
By American Sports Analysts - Covers Expert
| | |
| --- | --- |
| It all comes down to this weekend for college football enthusiasts and a few games will have a major impact on the National Championship playoffs. Our opinion is this. Ohio State is in with a win or loss as they are the best overall team in football. Clemson will win as a sizeable chalk against Virginia and punch their own ticket to the final four. LSU is in win or lose. Georgia controls their own destiny as a win gets them in. If the Dawgs lose it opens the door for either Oklahoma, who must beat Baylor, or Utah who must beat Oregon. Baylor also has an outside shot with a win over Oklahoma. IF Clemson would happen to get upset and Georgia loses then all hell breaks loose and who knows what happens. It will be a fun weekend of football and will sort itself out in the end. Good luck with all your wagers. | |
ncf Power Rankings
Rank
Last Week
Change
Team
W-L-T (ATS)
Power Rating
Team Comments
1
1
12-0-0
(9-3-0)
-29.5
Ohio State
The Buckeyes average margin of victory is +38.1PPG and that comes against a schedule featuring three teams that were top 15 when they played them. OSU beat Wisconsin by 31-points, Penn State by 11 and Michigan by 29.
2
2
12-0-0
(7-4-1)
-27.5
Louisiana State
The Tigers blew out a solid A&M team last week 50-7, securing their spot as the second-best team in college football. LSU is 2nd in yards per game (560YPG) and 2nd in passing yards per game (390PYPG).
3
3
12-0-0
(9-3-0)
-25
Clemson
Clemson has the second-best average point differential in CFB at +34.3PPG. The Tigers defense allows just 230 total yards per game (1st) and 3.6 yards per play (2nd).
4
4
11-1-0
(7-5-0)
-24
Georgia
The Bulldogs rely on a defense that allows just 4.0YPPL (3rd) and 9.8PPG (2nd). It takes opponents 26 yards gained to score a single point against the Dawgs.
5
5
10-2-0
(6-6-0)
-22.5
Alabama
The Tide don't fall from our top five because they lost a 3-point game against rival Auburn last week. Especially considering they were playing without one of the best quarterbacks (Tagovailoa) in college football. Bama is fueled by an offense that averages 48.3PPG (3rd) and 513.5YPG (8th).
6
6
11-1-0
(5-7-0)
-19.5
Oklahoma
The Sooners average 564.3YPG which is tops in college football, score 44.3PPG (5th) and rush it for 260.2RYPG (9th). OU averages 8.0 yards per play which is 1st in CFB.
7
8
1
11-1-0
(9-3-0)
-16
Utah
One of the most impressive things about Utah is the fact that they've outgained every opponent this season by an average of 192.3YPG. Utah is 28th in total yards per game gained and 3rd in yards allowed.
8
9
1
9-3-0
(9-3-0)
-15.3
Auburn
The Tigers schedule has been a tough one and two of their three losses have come against top 4 teams in the country. Auburn faced three top 30 offenses in terms of yards per game, yet still rank 26th in yards allowed per game at 343YPG.
9
7
2
10-2-0
(6-6-0)
-12.5
Oregon
The Ducks are top 15 in both scoring offense and scoring defense which makes them 8th in scoring differential. Oregon's opponents this season have averaged just .232 points per play which is also 8th best in the nation.
10
10
10-2-0
(7-3-2)
-12
Florida
The Gators two losses this season are to LSU and Georgia a pair of top five teams. A stout Florida defense is 13th in yards allowed per game and it takes foes an average of 18.3 yards gained to score a point against them which ranks them 13th.
11
11
10-2-0
(7-5-0)
-12
Wisconsin
The Badgers win with a running game averaging 244.7RYPG which is 14th best in the nation and a defense that allows 14.6PPG which is 9th. UW averages 5.4 yards per rush and allow just 3.3 yards per rush.
12
13
1
10-2-0
(6-6-0)
-9.8
Penn State
Penn State allows just 2.8 yards per rush which ranks them 6th best in college football along with allowing only 106.5 total rushing yards per game. Overall the Lions have a net +1.2 yards per play differential.
13
12
1
9-3-0
(7-5-0)
-9.5
Michigan
The talk nationally is whether Jim Harbaugh will keep his job or not in Michigan after the season. My question to the UM fans is this, who you going to find that's better? The Wolverines three losses were to Ohio State, Penn State and Wisconsin who are a combined 32-4.
14
14
10-2-0
(8-4-0)
-9.3
Notre Dame
The Irish have solid overall numbers with the 35th ranked offense in yards per play at 6.3YPPL. The defense allows just 4.7YPPL which ranks them 12th. Notre Dame also top 20 in yards per point allowed and top 10 in yards per point scored.
15
18
3
11-1-0
(8-4-0)
-9.3
Baylor
The Bears get a shot at redemption against the Sooners this week after squandering a 21-point lead in the last meetings. Baylor allows just 18.5PPG which is 13th best in CFB.
16
15
1
7-5-0
(6-5-1)
-9
Texas A&M
The murderous schedule for the Aggies includes losses to LSU, Georgia, Alabama and Auburn. A&M is better than their overall record and may be a sleeper in the Bowl season.
17
16
1
10-2-0
(6-4-2)
-8.8
Minnesota
The Gophers have outgained opponents by nearly 115YPG this season and have a net scoring differential of +12.4PPG.
18
17
1
11-1-0
(8-4-0)
-8.8
Memphis
The Tigers are off a 10-point win over Cincinnati stand 11-1 SU on the season. Memphis is top 11 in total yards per game (475.2YPG) and 9th in yards per point offense at 11.7YPPT.
19
19
8-4-0
(6-6-0)
-8
Southern California
The Trojans offense revolves around a passing attack that averages 335YPG (5th) and 8.7 yards per pass attempt (16th).
20
21
1
10-2-0
(7-5-0)
-7
Cincinnati
The 10-2 SU Bearcats get another crack at Memphis this week after losing on this field by 10-points a week ago. Cincinnati allows just 21.1PPG which is 24th in the country and it takes opponents an average of 17.6 yards gained to score a point against them (15th).
21
24
3
9-3-0
(5-7-0)
-7
Central Florida
It could be argued the Knights are the best team in the AAC Conference, but two 3-point losses cost them a shot in the championship game. UCF averages 536.6YPG (4th) and scores 43.8PPG (6th). The defense is solid with a top 53 ranking in points allowed, rushing yards allowed, passing yards allowed and total yards allowed.
22
20
2
7-5-0
(6-6-0)
-7
Iowa State
The Cyclones offense has some impressive numbers with the 27th highest scoring O in the nation at 34.1PPG, rank 20th in total yards per game (459YPG) and 9th in passing yards per game at 318.3PYPG.
23
22
1
10-2-0
(7-5-0)
-7
Southern Methodist
The 10-win Mustangs offense is 12th or better in total offense (495YPG), passing offense (309.3PYPG) and points scored per game (43PPG). SMU wins games by an average of +11.1PPG.
24
23
1
8-4-0
(8-3-1)
-6
Oklahoma State
The Cowboys suffered a defeat to the Sooners last week and finish the season 8-4 SU. OSU's strength offensively is a unit that averages 5.5 yards per rush attempt which is good enough for a top 10 ranking.
25
25
7-5-0
(6-6-0)
-6
Texas
The Horns passing O is 19th best in the nation at 296.2PYPG, average 35PPG (20th) and 468.6 total YPG which is 15th. The problem is the defense allows 447YPG which is 101st but that comes against some great offenses.
Power Ratings compute offensive and defensive statistics into one number for each team, while accounting for factors like recent performances and strength of schedule. Power Ratings can be used as a baseline for relative spread index to compare current or future match-ups between two teams. The relative spread does not account for non-statistical factors like home-field advantage, recent injuries, game time decisions, rivalries, publicity, and weather.