One of the reasons that I go to the Global Gaming Expo (G2E) is to learn about new ways we'll be able to gamble in casinos. Sports betting usually takes a back seat to new slot machine tech and new table games at the expo. This year was different for sports betting. I think I found two new pieces of technology that could have a major impact on sports betting in Las Vegas and eventually around the country.

SG Sports & PlayCentral EX from Scientific Games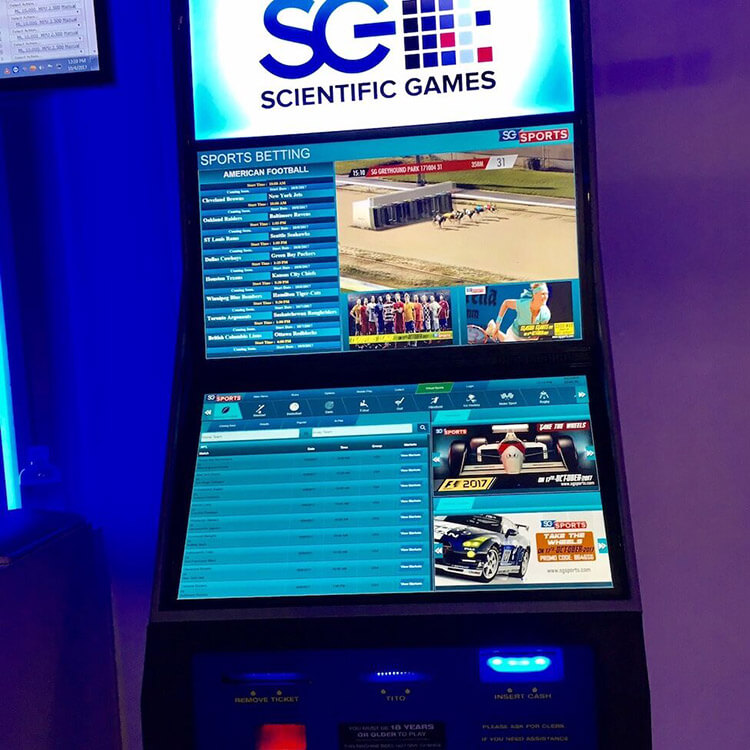 I'm not fond of hyperbole, but what I'm about to say may sound that way. SG Sports could be a game changer for sports betting in Nevada and eventually America. First, the tech is amazing. Second, PlayCentral EX delivery system is great. Third, Scientific Games is a massive gaming manufacturer and has a reach into every casino in the country. Fourth, a new acquisition could make this platform even bigger.

Let's start with SG Sports. This is the platform for PlayCentral EX which is currently a self-service terminal. Kiosk wagering is one of the most in-demand products for legal sports bettors. However, this is more than just a simple kiosk that you see in casinos today.

Wagers can be made for all events that a casino offers. You can even watch a game at the kiosk and make in-game wagers. In addition to real sports, the terminals can also stream virtual events from anywhere in the world. I watched a cycling race in a velodrome streamed live from Spain. Not my cup of tea, but pretty cool.

Last week I was told that the platform can be placed inside any machine that Scientific Games has. In theory, you may be able to wager on sports while playing a Willy Wonka slot machine, one of their electronic blackjack tables, or of course a kiosk. The kiosk is the important device here since the tech might only be available for Scientific Games slot machines and tables. That, and more, will be addressed by the next great sports betting tech I saw at G2E.

The technology should only get better with Scientific Gaming's recent acquisition of NYX Gaming. Ladbrokes, William Hill, and Paddy Power are all sportsbook clients that you should be familiar with. This will be a powerful combination when the two companies are integrated.

Fuzion Technology by JCM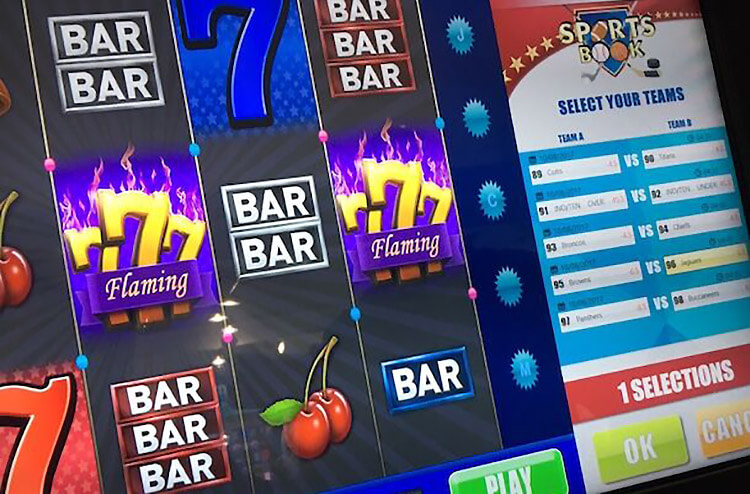 I saw a promo for Fuzion and was lost in the lottery-ness of it all. I put this on the back burner until someone I respect told me that I need to see it. Well, after badgering the company enough times, I was taken to a secured private room for a sneak preview. For context, the body guard was about the size of an offensive lineman. We skipped the lottery stuff and went straight to the sports betting content. I was blown away once again by what I saw.

Fuzion is a digital platform that works with a mobile device and a slot machine (You can see more here). The slot machine maker doesn't matter since this can enabled by any casino in any game. The ties with mobile are so strong that you can fund a mobile account outside of the casino, send funds from mobile to the slot machine or sports bet and vice versa. This is legal in Nevada and could be a major reason for the success of the technology.

Fuzion is currently set up to use a slot machine as the home base inside of a casino. Your mobile device can only place wagers within the range of a small frequency from the machine. However, the mobile device isn't necessary. You can simply insert money or ticket from another game into a slot machine and place sports bets right on the machine.

Unlike PlayCentral EX from Scientific Games, this software is ready for betting on slot machines or via short frequency mobile right now.

New Sports Betting Tech

Both solutions have a bit of overlap but each is very different. While SG Sports and PlayCentral EX from Scientific Games is very robust and currently kiosk-based, Fuzion by JCM is currently ready for slot machines and mobile devices.

Unlike a lot of the technology on display at G2E, both of these sports betting solutions have a real chance of seeing casino floors. Both manufacturers have products in casinos in Nevada and around the country. This means that these products might be available at a casino near you as soon as sports betting is legalized.

This sports bettor has felt underwhelmed walking out of G2E since I started attending six years ago. Any of the previous technology that looked promising didn't have a manufacturer with the pull of a major company. That changed this year. We finally have some big players making big moves in sports betting.
Pages related to this topic