A controller is no longer the most essential item for playing Madden online. Try a credit card.
Virgin Gaming and Electronic Arts have formed a partnership for the popular video game company to supply on the online wagering platform with titles ranging from Madden 11 to FIFA 11.
"This is the biggest deal that we've had," William Levy, president of Virgin Gaming told the Calgary Herald. "We have the entry fee-based tournaments. We also have sponsored tournaments. Let's say there was a $10 entry fee tournament, you could click 'enter now,' agree to the terms and conditions and then we deduct the $10 from your account and put it towards the pot."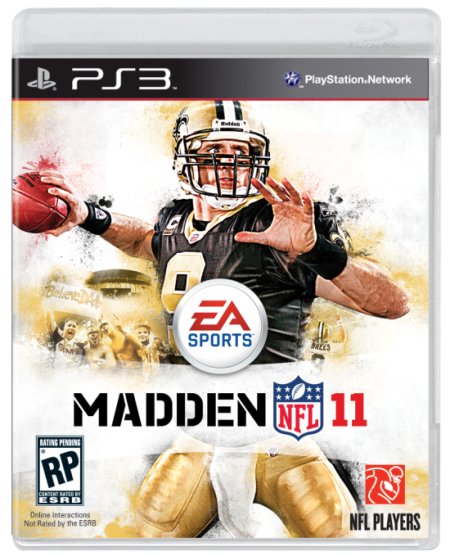 Currently, the format - available for Xbox 360 and Playstation 3 - works the way Levy described it. Similar to a poker tournament, there is a buy-in fee that is deducted from a user's account and then the overall winner takes the pot. There also are sponsored tournaments. This month, Virgin Gaming and Maxim Magazine held a Madden 11 tournament on PS3 with a waived entry fee. The prizes, which included a trip to Dallas for the Maxim Party during Super Bowl week, totaled more than $25,000 in value.
But with this new deal in place, the company is hoping to launch something called Madden NFL 11 Red Zone within the next several weeks. This feature will allow players to create their own tournaments and play at their own pace. Virgin Gaming has said that it services around 170,000 users from 30 countries.
Currently, games such as NBA 2K11 and Halo have been huge hits for online Virgin Gaming tournaments. However, the additions of EA's titles are expected to be a huge boost to the company's services.
Madden 11 sold more than 1.81 million copies since it hit stores in August. Since the title became available online with Xbox Live the same month, gamers have played more than 190 million games of Madden over the internet. FIFA 11 is even more popular, selling more than 2.6 million copies within the first week it was available in November. This summer, over 775,000 gamers took part in the FIFA Interactive World Cup, the biggest internet-based gaming tournament ever.
"Competitive online gaming is an increasingly popular component of our industry and a great way for EA Sports and Virgin Gaming to help connect gamers around the world through the global language of sports," said Peter Moore, President of EA Sports, in a statement. "Virgin Gaming demonstrates the system-wide integrity we desire, and this is a great opportunity for EA Sports fans to experience secure and impeccably managed online tournaments for some of our top titles."
Virgin Gaming also has taken safeguards to protect its gamers. Tournament winners have their game play and activities monitored to ensure there is no cheating. Users also are allowed to only load $500 onto their account each week without contacting a customer service representative directly.
"I am surprised that we are only now seeing the convergence of online gaming and online gambling given the popularity of both," said Dr. Brett Conrad, the director of TechAddiction in Halifax, Nova Scotia. "Responsible gaming and gambling is not easy for everyone. I do see more and more people who are seeking help for excessive levels of video game play and also more people who are addicted to online gambling. In my experience more clients now contact me for help with online gambling than with traditional casino gambling."
This is an interesting move for Virgin, owned by billionaire Richard Branson, and EA Sports, one of the United State's most well-known video game companies. Around $2 billion is believed to be wagered on sports in Las Vegas every year, but as much as $60 billion is estimated to be wag