Best Winter Olympics Betting Sites 2022

Last Updated Jan 27, 2023, 4:24 PM ET
As athletes make their way to Beijing for the 24th Winter Olympics, online sportsbooks have begun setting lines and accepting future bets for the 2022 games. Our experts share advice and tips for navigating the ins and outs of betting on the Winter Olympics.
How to choose a Winter Olympics betting site
Learn how we rate sportsbooks
With bettors searching for proverbial gold medals, follow our step-by-step process to learn about how to choose an online sportsbook and identify the features you need to place your Olympic bets.
Trust and security
Athletes train intently for this moment and leave nothing to chance. The same goes for selecting a sports betting partner. Safety and security, along with unshakeable software, is one way to reach the betting podium.
Coverage
The global reach of the Olympic Games extends to the comprehensive broadcast coverage devoted to competitions. All crucial matches and events are televised, making tuning in to watch one of the best ways to get familiar with the athletes and their teams.
Betting odds
Nailing the landing is key to securing the podium, and landing the best price for your Olympic bets is another key to a successful betting strategy. Select oddsmakers are not inclined to take on the risk of paying out at big odds, but the best Winter Olympics betting sites found on our list offer fair odds.
Banking
The recommended betting sites offer plenty of sportsbook deposit and withdrawal methods. Getting your funds in and out of a betting site should be easier than maneuvering moguls, so make effortless transactions a high priority.
Mobile interface
2022's most trusted sports betting sites boast a dedicated mobile app or mobile-friendly interface. Smooth navigation and a user-friendly interface help avoid mistakes. Mobile betting platforms enhance critical features like live betting.
Customer service
Sites that offer 24/7 customer support are worth their weight in gold. There's nothing wrong with asking questions, and we advise all bettors to choose an online sportsbook partner that supports live chat and email, too.
Learn how we rate sportsbooks
Olympic betting strategy
Olympic betting operates similarly to other sporting competitions. Researching the teams and individual competitors will provide you with the knowledge needed to line up the types of wagers you can place. Betting on country Olympic medal counts requires knowledge of the athletes and teams, while information on individual sports can be found in familiar new sources.
Leveraging a betting strategy that includes bankroll management and setting betting limits will keep you in and your funds in check. The payoff or stakes for the Olympics are different, but it is still sports at the end of the day.
Getting started at Winter Olympics betting sites
Betting on the Olympic Games online is more accessible and less strenuous than training for its demanding athletic competitions. Follow our step-by-step registration process to get started.
1
Register
Once you've chosen a reputable online sportsbook partner, tap the sign-up or create an account button and follow the prompts. Enter personal information, like your full name, date of birth, and address.
2
Deposit
Before placing any wagers, you'll have to add real-money funds to your new account. The 'deposit' or 'cashier' button is typically located within the account or profile section. Choose the deposit method that you are most comfortable with using.
3
Bet
Place your bets by clicking or tapping on the desired betting lines. Identify and enter the amount you intend to stake and confirm the action. The newly made selection will appear on your betting slip and discloses the potential payout for your wager.
4
Withdraw
Reaching the podium is special and hitting on your Olympic Games bets is exhilarating. Accessing your winnings once the event has concluded is a top priority. Those funds can either be withdrawn or kept in your account for future wagering opportunities.
Winter Olympic sports 2022
The Beijing Winter Olympics — scheduled to run Feb. 4-20 — are set to feature 15 competitions and 109 events. Events will take place in three zones: Beijing, Yanqing, and Zhangjiakou.
At the top betting sites, you'll find a variety of sports, including several niche sports, popular events, and heavy favorites. Look over our how to bet guide to become more familiar with some sports and terms. These are some of the popular Winter Olympics betting favorites:
Ice hockey
The NHL pulled out of the 2022 Winter Olympic men's hockey tournament in Beijing, citing lingering concerns over the surge of COVID-19. With NHL stars once again sidelined, the Russian Olympic Committee stands as the hockey tournament favorite.
The women's preliminary round kicks off on Feb. 3 (Canada vs. Switzerland), while the Men's tournament gets underway on Feb. 9 (Taiwan vs. Switzerland).
Alpine skiing
One of the more captivating competitions, alpine skiing accounts for 11 of the 100+ events in the 2022 Winter Olympics. American Mikaela Shiffrin and Czech Ester Ledecká will be two names to watch on the women's side. With Marcel Hirscher, a two-time gold medalist, now retired, the door has been left open for the field in Men's alpine action.
Cross-country skiing
Thirty-six cross-country medals will be up for grabs in Zhangjiakou in 2022. Norwegian's Johannes Høsflot Klæbo and Simen Hegstad Krüger will return after impressive gold medal performances four years ago in Pyeonchang. Online sportsbooks will offer plenty of wagering opportunities for those following along at home.
Curling
Although it wasn't recognized as an official event until 2006, the first curling event took place at the inaugural Winter Olympics in 1924. Canada, Sweden, and Switzerland will lead the charge in Beijing, but bettors will play the role of the skip as they call their own shots online.
Ski jumping
While onlookers marvel at the otherworldly distances ski jumpers can cover, Olympic sports bettors will be looking at the five events in 2022 as an opportunity to add to their bankrolls. Wagers hang in the balance as Olympic ski jumpers post air times of up to eight seconds.
Snowboard
Snowboarding debuted on the Olympic circuit in Nagano, Japan in 1998. The 2022 Winter Games will feature 11 events. American Chloe Kim, now 21, will look to return to the podium after her record-setting gold medal performance as a 17-year-old in Pyeongchang.
Figure skating
Olympic figure skating has been around longer than the Winter Olympics themselves. The 2022 events will have a much different look, however, as a quartet of Canadian gold medalists have called it a career. Three Russians — Anna Shcherbakova, Alexandra Trusova, and Elizaveta Tuktamysheva — will headline the women's group, while Hanyu Yuzuru (Japan) and Nathan Chen (USA) will be heavy favorites in the men's program.
Speed skating
Spectators will flood the National Speed Skating Oval this February when Dutch speed skater Sven Kramer attempts to break his own 5000m world record, set in 2018. Fellow countrywoman Ireen Wüst will look to add to her 11 Olympic medals as she makes one final bid for a podium finish in 2022.
Beijing Olympics betting odds for 2022
Wagerers can choose from more than 100 various sporting events during the Olympic Games. The Winter Olympics may not be as prominent in scope as the Summer Olympics — with approximately 200 fewer events — but bettors will find plenty to wager on in February. Let's review the most appropriate Winter Olympics betting options:
Moneyline
Betting the moneyline is the most straightforward way to wager on teams or individual athletes. Here, you are picking the winner, whether it is a team or an individual athlete.
Point spread
Olympic team sports is where you'll find spreads most commonly used. This is where oddsmakers handicap the favorite and strive to get more betting on both sides.
Futures
Online sports betting sites list several futures betting options that cover most events during the Olympic Games, with the total medal count serving as the most important. The odds on which country will win the most gold medals are typically available in advance of the Olympics.
Over/Under (totals)
For Olympic Over/Unders, you are wagering whether a particular country will earn more (over) or under (fewer) the total number of gold medals set by the sportsbook. Totals serve as head-to-head bets pitting two nations against each other.
Props bet
Olympic prop bets consist of wagers made on the performance of an individual athlete, like the number of events a swimmer will win or identifying the top goal scorer in the soccer competition. Prop bets are betting on an event not directly affecting the game's outcome.
Pro tip:
Most betting sites you access from the United States will default to American odds. Should you prefer decimal or fractional tools, use our odds converter tool to switch between odds types quickly.
Latest Olympics betting news
2022 Olympic Venues
Various venues will host the events of the Games, including the National Stadium, better known to most as "The Bird's Nest," which played host to the opening and closing ceremonies of the 2008 Summer Olympics.
| Beijing zone | Yanqing zone | Zhangjiakou zone |
| --- | --- | --- |
| The National Stadium | National Sliding Centre | National Biathalon Centre |
| National Aquatics Centre | National Alpine Ski Centre | National Ski Jumping Centre |
| National Indoor Stadium | | National Cross-Country Centre |
| Wukesong Sports Centre | | Gentling Snow Park |
| National Speed Skating Oval | | |
| Capital Indoor Stadium | | |
| Big Air Shougang | | |
Blacklisted Olympic betting sites
See all blacklisted sportsbooks
We advise you to register with legal and local sportsbooks despite the wide variety of offshore gambling sites. With the Covers community's assistance, we have identified several sports betting sites involved in unlawful business practices. Those findings revealed issues related to late payments or bets not honored, in addition to poor customer service. Avoid these blacklisted betting sites at all costs.

Allegations of withdrawal issues
No license information available on site
Poor customer service

Multiple reports of slow payments
Allegations of non-payments
Risk of account closure simply for winning bets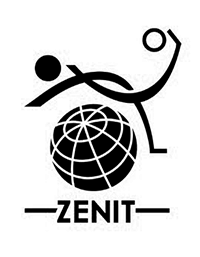 Reports of confiscated winnings
Slow customer support response times
See all blacklisted sportsbooks
Instant replay: Winter Olympics betting sites
Olympic sports betting comes around every four years and alternates between the Summer and Winter Games every two years during the four years. The vast range of sports and available legal betting markets translates to potentially lucrative Winter Games. Follow these online gambling tips for a shot at the betting podium:
Register with a reputable sportsbook listed earlier to ensure safety and security.
The top betting sites post odds on popular Olympic sports, including hockey, alpine skiing, and speed skating.
Any betting strategy starts with bankroll management and setting your betting limits.
Olympic betting sites FAQs
Yes, you can bet on the Olympics with one of the online sportsbooks identified earlier. The Olympics is a massive global event that dominates betting sites.
Depending on the betting site, you must be at least 18 years of age to wager on the Olympics legally.
Medals will be awarded for 15 competitions and 109 events during the Winter Games.
Pages related to this topic

Jeff has been reviewing sportsbooks and covering North American sports betting full-time since 2021. The former NHL prospects writer has crafted over 100 reviews and guides for the Covers community and has been sweating his own picks for over a decade.