All Content From
Jonny Lazarus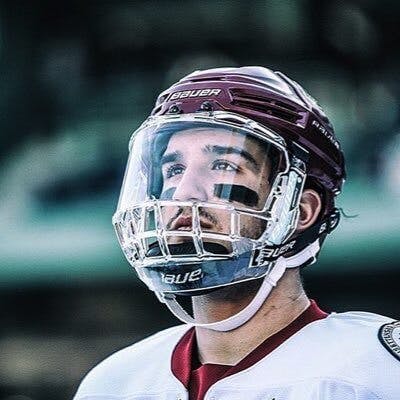 Jonny Lazarus

Jonny Lazarus has loved hockey for as long as he can remember. After his Division I playing career at UMass-Amherst and Mercyhurst University came to an end in 2020, he transitioned from being a player to working in the media. He might be young in his career, but he has made appearances in numerous places like the NHL, Bleacher Report, as well as The Action Network, and this season he will be doing color commentary for a selection of UMass-Amherst hockey games.
Favorites
Team:
New York Rangers
Sport to bet on:
Hockey
Sports movie:
Rookie of the Year
Sports snack:
Buffalo chicken dip
Covers feature:
History between opponents
I bet the New York Rangers to win their 2022 first round series against the Penguins when trailing 3-1, and attended Game 7 to watch them complete the comeback.

Best Betting Memory
Falcons moneyline in Super Bowl LI against the Patriots. 'Nuff said.

Worst Beat