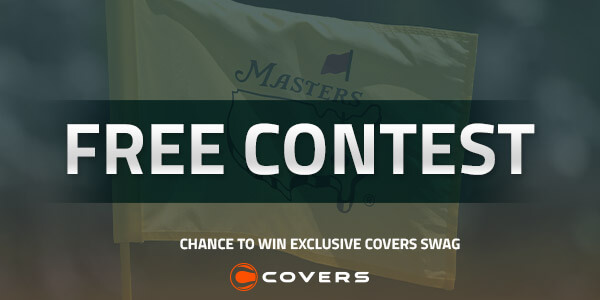 Just like that...the Masters is back! And we're having another forum contest for the 2021 Masters because the Covers community deserves it for being the best in the biz!
The rules will be the same as last time and are simple:
1. Pick four golfers and the predicted winning score.
2. All four golfers must make the cut. If they do, the best combined total score with your golfers wins. It's that simple.
3. There are two tie-breakers: Tie-breaker 1) the people who have the winner. If more than one person has the winner or no one has the winner Tie-breaker 2) is the winning predicted score.
Prizes:
1st place:
Covers SWAG pack including: covers hoodie, hat, wallet, and travel mug
2nd place:
Covers hoodie
3rd place:
Covers Hat
For those looking to get their research done right away check out this incredible article breaks down every player in the field from a betting angle
Put together by our experienced Covers team.
Other contest guidelines:
-Contest begins at 12:00 PM ET on Wednesday, March 31.
-Contest closes at 7:59 AM ET on Thursday, April 8.
-All picks must be posted in this thread.
-All entries are final unless advised otherwise
-One entry per person, if we find out a user has multiple accounts with submissions in the contest, all entries will be null and void
-Due to the unforeseen impacts of COVID-19 on international shipping, we do not mail non-cash prizes outside of the United States and Canada. If you are located outside of the United States and Canada we will subsidize any apparel won for Covers Experts credit.
-Limit of one prize per household.
-Winners will also be sent an email to the email address associated with the account they made their winning picks with.
-Covers reserves the right to terminate, suspend or modify this contest, in whole or in part, at any time and without notice or obligation.
BOL to all!