For every big game this season, Covers has reached out to expert NFL bloggers to get their take on which side will cover the spread. And no game is bigger than Super Bowl XLVII.
Baltimore Ravens blogger Justin Silberman of
Russell Street Report
and San Francisco 49ers blogger David Fucillo of
Niners Nation
go head-to-head, giving three reasons why their teams cover the spread in New Orleans Sunday.
Good luck guys and thanks to all the NFL bloggers who contributed to our weekly debate articles this season.
THREE REASONS WHY BALTIMORE COVERS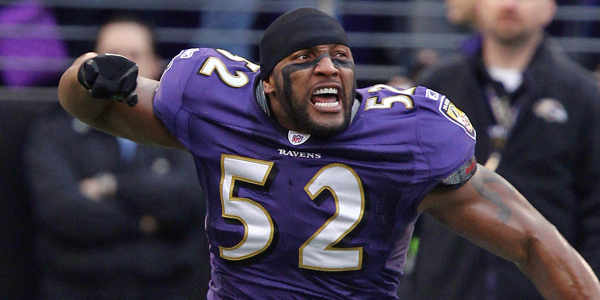 Justin Silberman writes for Ravens24x7.com/ Russellstreetreport.com. You can follow him on twitter at @RussellStReport and @Jsilbe3.
No ordinary Joe
With eight touchdown passes and zero interceptions, Joe Flacco has a chance to tie or break three-time Super Bowl champion Joe Montana's record for most touchdowns without throwing an interception during a single postseason. Every other quarterback who has finished a postseason throwing at least eight touchdowns with no interceptions has not only won the Super Bowl, but also the Super Bowl MVP.
One last Hoo-Ray!
Drawing inspiration from Ray Lewis, the Ravens rolled through three opponents – and three top quarterbacks – en route to Super Bowl XLVII. Lewis has been on this stage before. He was voted Super Bowl MVP after the Ravens beat the New York Giants, 34-7, in Super Bowl XXXV. He announced before the playoffs his intention to retire after the team completed its playoff run and his teammates have ensured that didn't happen before another Super Bowl appearance.
The other brother
In an interview with CSN Bay Area, 49ers head coach Jim Harbaugh admitted that he's half the coach his brother John is. John is also the more experienced of the two. While Jim has taken his team to the postseason in each of his first two seasons, all John has done is make the postseason in each of his first five seasons as the Ravens' head coach and gone 8-4 in the playoffs.
THREE REASONS WHY SAN FRANCISCO COVERS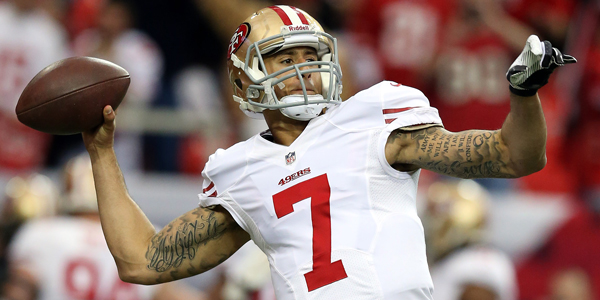 David Fucillo writes for Niners Nation. You can follow them on Facebook or Twitter @NinersNation.
Lucky No. 7
Colin Kaepernick is an X-factor every week and will be the key reason this 49ers team covers against the Ravens. The Falcons learned from the Packers' game plan. But while Kap did not run much against them, he was able to have another strong passing game. The Ravens need to figure out how best to handle that, and it is a tall order.

Prepared for the pass
The 49ers defense was burned badly in the first half of each of the Packers and Falcons playoff games. Julio Jones and James Jones had huge games, and the 49ers can't afford that against Torrey Smith and Anquan Boldin. Two weeks off should give the defense time to get ready for the potent Ravens offense.
According to Jim
Speaking of two weeks off, the 49ers have been incredibly strong under Jim Harbaugh after bye weeks. The team has extra time to prepare for their next opponent. While the Ravens share that same time, I really like the 49ers' chances with Harbaugh and Co. pondering their options for the long build up to the Super Bowl.
Join in the debate. Which team – Baltimore or San Francisco - covers the spread in Super Bowl XLVII?