To quote the Robert De Niro film "A Bronx Tale", it's better to be feared than loved because fear lasts longer than love. And there's no love lost for the 10 NFLers who top Forbes Magazine's list of the "Most Disliked NFL Players".
When it comes to sports betting, emotional connections go out the window. Your favorite player is the player making the catch to cover the spread. Your least favorite player is the kicker blowing a meaningless 30-yard field goal that would have pushed the final score over the total.
We look at those 10 most-hated players and ask Peter Childs of Sportsbook.com just how much they're worth to the NFL spreads each week:

1. Michael Vick, Philadelphia Eagles (4.5 points)
Football fans haven't forgotten about Vick's dog fighting days and 53 percent of Forbes' poll ranked him as public enemy No. 1. According to Childs, Vick is worth this much because, "Matt Barkley looked absolutely dreadful on Sunday and he's clearly not ready for the NFL. If (Nick) Foles was healthy, Vick would have very little impact on the line."
2. Manti Te'o, San Diego Chargers (0 points)
Sure, the whole fake girlfriend thing was a little weird but should fans really hate on the Bolts rookie linebacker so much? Te'o pulled in 48 percent of the poll for being a naïve introvert. C'mon.
3. Ndamukong Suh, Detroit Lions (1.5 points)
Unlike Te'o, Suh has given fans plenty of reasons to hate on him. His long list of dirty hits and league fines have made him one of the most hated – and feared – players in the NFL. But isn't that what you'd want from your defensive tackle?
"Most bettors don't care about defensive or offensive linemen injuries," says Childs. "Sharp bettors make their living knowing who's starting or not starting in the trenches."
4. Ben Roethlisberger, Pittsburgh Steelers (4 points)
The motorcycle-crashing, bathroom groping, Super Bowl winning QB for the Pittsburgh Steelers is among the most hated on Forbes' list, drawing a 40 percent dislike ratio from the poll. Even if you despise Big Ben, you have to respect Roethlisberger's toughness.
"The Steelers offensive line is awful and if it wasn't for Ben's ability to fight off those defenders, most QBs starting behind that line wouldn't make it through a 60-minute game," says Childs. "Also, Ben missed three games last year and wasn't exactly healthy when the Steelers finished the season 2-5 and missed the playoffs."
5. Mark Sanchez, New York Jets (0 points)
Sanchez is the most hated bench warmer in the league, taking that title from former teammate Tim Tebow. Even when he was the starter for the Jets, he wasn't worth anything to the spread.
6. Jay Cutler, Chicago Bears (3 points)
Cutler has one of those faces you just want to put on a pair of track spikes and drop kick. Maybe, we're being a little harsh. But it does piss you off a guy like Cutler can land a super-hot wife like Kristin Cavallari. WTF?
"They rely on him so much and with the Bears defense not nearly as formidable as years past," says Childs. "They need much more output from their signal caller."
7. Tony Romo, Dallas Cowboys (3.5 points)
I think even die-hard Cowboys fans hate Romo more than anyone at times. The gunslinger is the only QB in the league who can outplay Peyton Manning and still lose the game. Love him or hate him, Dallas would be doomed without Tony "Oh-No!" making the calls.
"Kyle Orton is an adequate back up, but with the cluster of injuries to the Cowboys, Romo's been making plays for them that Orton simply cannot," says Childs.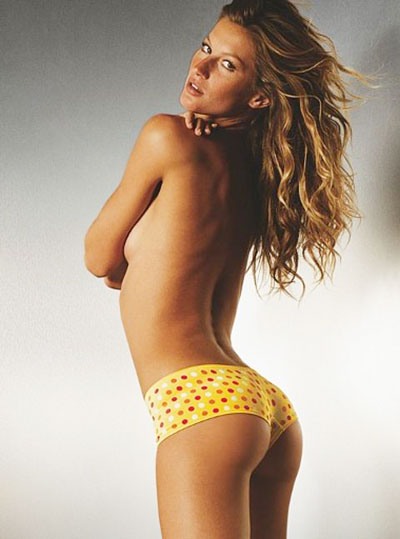 8. Tom Brady, New England Patriots (4 points)
What is it that we hate about Brady? It is his boyish good looks? His supermodel wife? Maybe it's all those Super Bowls? Tell you one thing, if Brady had made this list, his butter-fingered receiving corps would be at the top.
"With so many holes at receiver and new parts on offense, the offense is still evolving and Tom is the only thing consistent from the previous years," says Childs.

9. Carson Palmer, Arizona Cardinals (1 point)
The veteran passer has bounced around between NFL bottom feeders the past few seasons after leaving Cincinnati on less than happy terms. It doesn't seem like that would have him ranked among guys like Vick and Suh, though. I see a trend against Southern Cal guys building. Was this poll done at UCLA?
10. Reggie Bush, Detroit Lions (0.5 points)
Reggie has a dark cloud hanging over his head from his scandal at USC and has never really lived up to the hype coming out of college. Perhaps all those fantasy footballers that grabbed him in keeper leagues back in 2006 have a bone to pick with Bush.
"He's had a big impact on their offense, but his replacement Joique Bell has been just as productive," says Childs.