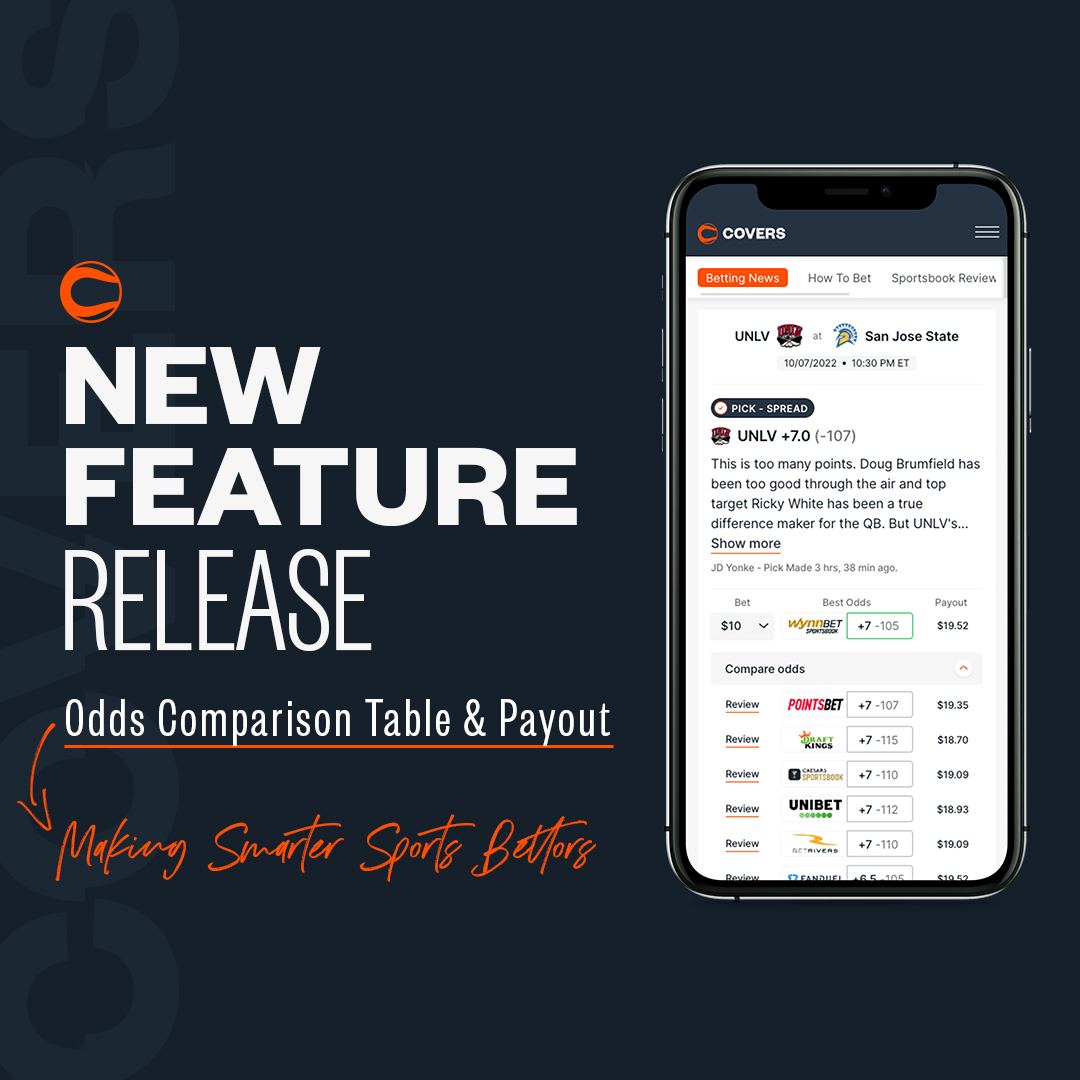 We're always looking to give our community the best value! Now when you visit Covers for individual game analysis and free picks, you can compare the best odds against the worst for sports books in your region.
Here's what's new:
-Compare the best odds in your region for any pregame bets on totals, moneylines, spreads and now, prop picks.
-Calculate your payout for the best odds in your region.
-Click out directly to the sports book with the best odds!
Start finding the best odds and free picks for today's matchups HERE!