New York Yankees at Houston Astros (A: +150, H: -160, Total: 8)

Series tied 0-0

The New York Yankees already stared down four elimination games in the postseason and knocked off the American League's top seed with a Game 5 victory over the Cleveland Indians in the AL Division Series on Wednesday, and things are not getting any easier. The Yankees will try to avoid falling into another quick hole when they visit the Houston Astros for Game 1 of the AL Championship Series on Friday night.

New York's hero in Game 5 of the ALDS turned out to be shortstop Didi Gregorius, who homered twice off probable AL Cy Young Award winner Corey Kluber and went 3-for-4 in the clinching game after going 1-for-13 in the first four games of the series. "Now that I'm here, being in this unbelievable, unbelievable organization, everything, all the history and everything that's been here with the team, and guys are helping each other, backing each other up, everybody is protecting each other, it's the best thing because everybody is together and the team is really united," Gregorius told reporters. The Yankees (241) were the only team in the AL to hit more home runs in the regular season than the Astros (238), who have been sitting around since polishing off a four-game victory over the Boston Red Sox in the ALDS on Monday and are happy to hold homefield advantage over New York. "The Indians won over 100 games and had the best record in the American League, but I don't think that means anything," Houston shortstop Carlos Correa told MLB.com. "It doesn't mean they're the toughest opponent. The Yanks are tough, as well, as they just proved, coming back from a 2-0 deficit to beat the team with the best record in the AL. That's huge for them. They bring momentum into the series. It's just good to start at home."

TV: 8 p.m. ET, Fox Sports 1





INJURY REPORT:

Yankees - SP L. Cessa (Out For Season, Ribs), SP M. Pineda (Out For Season, Elbow).

Astros - CF J. Marisnick (Out For Season, Thumb), SP D. Paulino (Out For Season, Suspension), RP J. Gustave (Out For Season, Elbow).

WEATHER REPORT: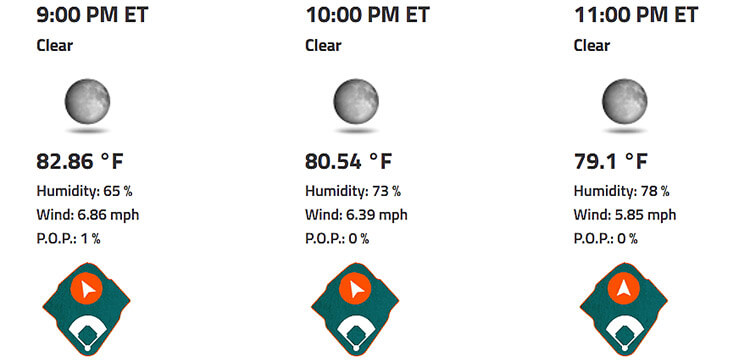 PITCHING MATCHUP: Yankees RH Masahiro Tanaka (1-0, 0.00 ERA) vs. Astros LH Dallas Keuchel (1-0, 1.59)

Tanaka gets the Game 1 nod after putting together the best start for New York in the ALDS - a seven-inning effort in Game 3 in which he scattered three hits and struck out seven without allowing a run. The Japan native is enjoying a string of 14 consecutive scoreless frames going back to the regular season and owns 22 strikeouts in that span. Tanaka suffered through his worst start of the season against Houston on May 14, when he was roughed up for eight runs and seven hits - four homers - in 1 2/3 innings.

Keuchel gets the Game 1 nod after Justin Verlander was used for four innings of relief in the clinching game of the ALDS in Boston. The 29-year-old Keuchel started Game 2 of the ALDS and breezed through 5 2/3 frames, striking out seven while allowing one run, to make it four starts in a row surrendering two or fewer runs going back to the regular season. Keuchel is 5-2 with a 1.24 ERA in seven career starts against New York, including six scoreless innings in the 2015 wild card game at Yankee Stadium.

HOT FAN BATTLE: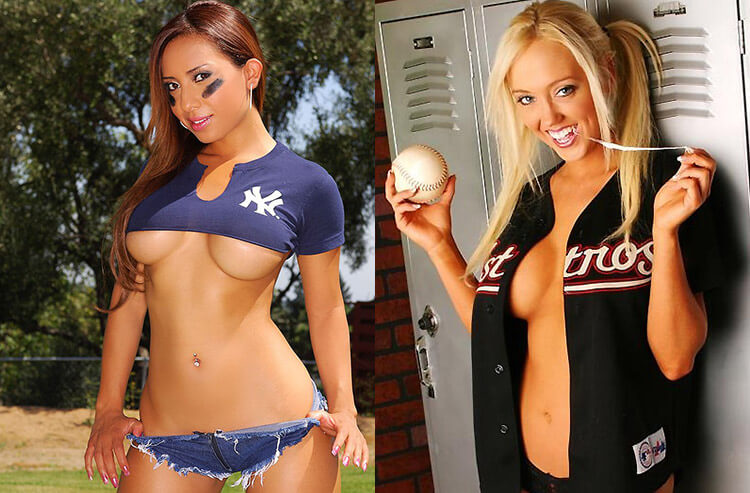 TRENDS:

* Yankees are 1-5 in their last 6 playoff road games.
* Astros are 13-3 in their last 16 home games.
* Astros are 5-1 in Keuchel's last 6 starts vs. American League East.
* Over is 5-0 in Tanaka's last 5 road starts.
* Under is 6-0 in Astros' last 6 home games vs. a right-handed starter.
* Over is 5-0 in the last 5 meetings.

View full list of betting trends for this matchup here.

COVERS CONSENSUS: The Covers public is siding with the home favorite Astros at a rate of 70 percent and the Over is picking up 70 percent of the totals action on Covers. View full consensus data here.