Monday Night Football welcomes two fringe teams to the primetime spotlight. The New York Jets are on playoff life support while the Tennessee Titans, who are 1-point favorites, are trying to save face after an up-and-down season.
In order to get a better understanding of what these franchises bring to the table Monday night, we've enlisted the help of each team's expert bloggers. Joe Caporoso of New York blog "
Turn On The Jets
" and Jimmy Morris of Tennessee blog "
Music City Miracles
" put on the pads and debate which side will cover the spread Monday.
THREE REASONS WHY NEW YORK WILL COVER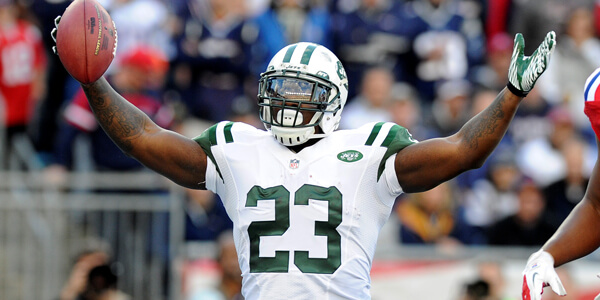 Joe Caporoso is the Owner/Editor-In-Chief of Turn On The Jets. You can follow them on Facebook and Twitter @TurnOnTheJets.

Ground and pound
The New York Jets have got back to effectively running the football, thanks to a 1-2 punch of Bilal Powell and Shonn Greene. When the Jets can run the football successfully, they can protect Mark Sanchez and open up their play-action passing attack. They are 6-1 this season when running at least 30 times.
Pride
The Jets were humiliated in their last primetime game, butt-fumbling their way to a 30-point loss against the Patriots. Losing like that has to be fresh in everybody's mind and provides an extra layer of motivation for a prideful, veteran team. Beyond that, the Jets are in the thick of the AFC wildcard chase and absolutely can't afford a loss if they have any hopes of playing in January.
Defensive line growth
Defensive end Muhammad Wilkerson is peaking right now and looking every bit like a Pro-Bowl player. Alongside him, rookie end Quinton Coples is coming off his best game of the season. Tennessee is down four starting offensive lineman and their starting tight end. They will struggle to get a push up front in the running game, which could force them to rely too heavily on quarterback Jake Locker.
THREE REASONS WHY TENNESSEE WILL COVER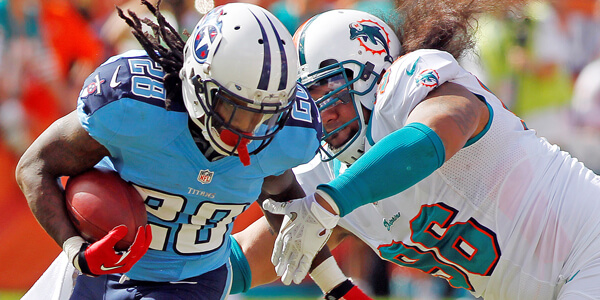 Jimmy Morris writes for Music City Miracles. You can follow them on Facebook and Twitter @TitansMCM.
Defensive pressure
The Titans were terrible on defense early in the season. Back then, Jerry Gray had his defense sitting in a soft Cover-2 and only rushing four most of the game. They were giving up passes and missing tackles. That led to a lot of points allowed. About six weeks ago, Gray completely changed his philosophy. He has been dialing up blitzes all over the field and the Titans have gotten a lot of pressure as a result. This will make things challenging for Mark Sanchez, who doesn't deal well with pressure.

Chris Johnson
The Jets are 29th in the league against the run. That will make for a huge night for Chris Johnson. Getting C.J. going will allow the Titans offense to stay balanced and open things up for Jake Locker down the field. Locker has struggled at times, but he has not had trouble throwing the ball down the field.
Primetime home-field advantage
The Titans have struggled mightily this year, but they tend to play well at home in primetime. They took down the Steelers at LP Field on a Thursday night earlier this season. This team also knows they're playing for Mike Munchak's job and they seem to really like Munch as their coach.
Join in the debate. Who covers on Monday night: New York or Tennessee?