Two of the NFC's heavyweights trade blows on Monday Night Football when the New Orleans Saints head west to take on the Seattle Seahawks at infamous CenturyLink Field in Week 13.

In order to get the best inside edge on this monster Monday matchup, we've enlisted the help of those who know these teams the best. Expert NFL bloggers Andrew Juge of New Orleans blog "
Saints Nation
" and Robert Davies of Seattle blog "
Field Gulls
" strap on the pads and go head-to-head over which team – Saints or Seahawks - not only wins but covers the spread Monday night.
WHY THE SAINTS WILL COVER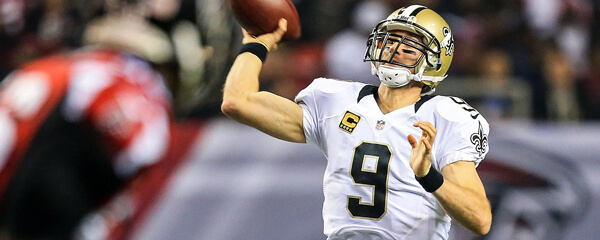 Andrew Juge writes for Saints Nation. Follow them on Facebook and Twitter @SaintsNationBlg.
Road warriors

Much is made about how the Saints don't play well away from the Superdome, and while they may not be as dominant, they are still very good. They are 24-13 on the road since 2006, which is best in the NFL.
If there's any team in the NFL you can count on to play well away from home, it's the Saints. So Sean Payton gets his team ready for road games as well as anyone. Drew Brees is also 11-2 on Monday Night Football as a Saint.
Seattle's post-bye blues
As good as Seattle has been, it has lost two straight and five of its last six after the bye week. One is left to wonder if they do a poor job of preparing during their time off. By comparison, the Saints are on a five-game win streak coming off their bye week.
While the Saints weren't on a bye week prior to this game, they did play on Thursday night so they will have a full 11 days to prepare. Give Sean Payton time to prepare his gameplan and his superiority is even more pronounced on gameday.

Sweet revenge
Russell Wilson's undefeated home record is well documented but all good things must come to an end. He's going up against a quarterback that is much more experienced on the big stage, as evidenced by his 11-2 MNF record. The last time the Saints visited Seattle, they lost in the 2010 playoffs and that loss is still fresh on the mind of many Saints players.
The defense was much worse back then and the Saints were physically depleted. They will remember that experience and be looking for revenge. With a Top 2 offense and a Top 5 defense in the NFL this year, the Saints are incredibly balanced and will give the Seahawks their best game.
WHY THE SEAHAWKS WILL COVER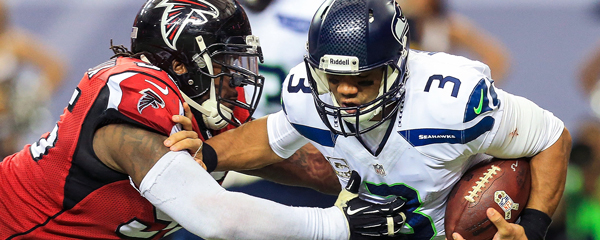 Rob Davies writes for Field Gulls. You can follow them on Facebook and Twitter @FieldGulls.
Wilson covers when favored by less than six at home
When favored by six points or less at home during the Russell Wilson era, the Seahawks are a 4-0 ATS and the closest any of their four opponents came was when Minnesota (+4) lost by 10 points in Week 9 last season.
Seattle's available as low as -5.5 - ripe pickings indeed for those who believe in following betting trends, particularly when you're on a home team that last lost at home on December 24, 2011, and a quarterback who has no idea what it is to taste defeat in front of his own fans.
The great outdoors
New Orleans is giving up an average of 111.9 rushing yards per game but that number jumps up to 148.2 yards per game when the Saints hit the road. Now, they face a Seattle rushing attack averaging 147.9 yards per game on the ground.
If the Saints only had Marshawn Lynch to contend with, then maybe facing the Seahawks in the elements would appear a little less daunting. Unfortunately for them, Russell Wilson is at his most dangerous when flushed out of the pocket as his ability to keep plays alive with his feet presents opposing defenses with a two headed monster. Lynch can control the clock, Wilson the open field.
Still a solid secondary
With Drew Brees and the Saints' vaunted passing attack coming to town, this looks to be no time to be without both Brandon Browner and Walter Thurmond, Browner's immediate replacement. However, Seattle's secondary runs deep and the underrated Byron Maxwell and Jeremy Lane are able to step up seamlessly.
This Seahawks team, and particularly its defense, possesses an enviable chemistry. New Orleans should be warned against believing that Seattle will be rocked by news of suspensions, both looming and real. The Saints may be confident, but these are the most resilient Seahawks I've ever seen and that, allied to a roster bathing in talent, not to mention the mayhem created by the 12th Man, adds up to Seattle winning by at least six.
Join the debate. Who covers Monday night: Saints or Seahawks?